Monster Jam is coming to Minneapolis at U.S. Bank Stadium February 18th and 19th, 2023!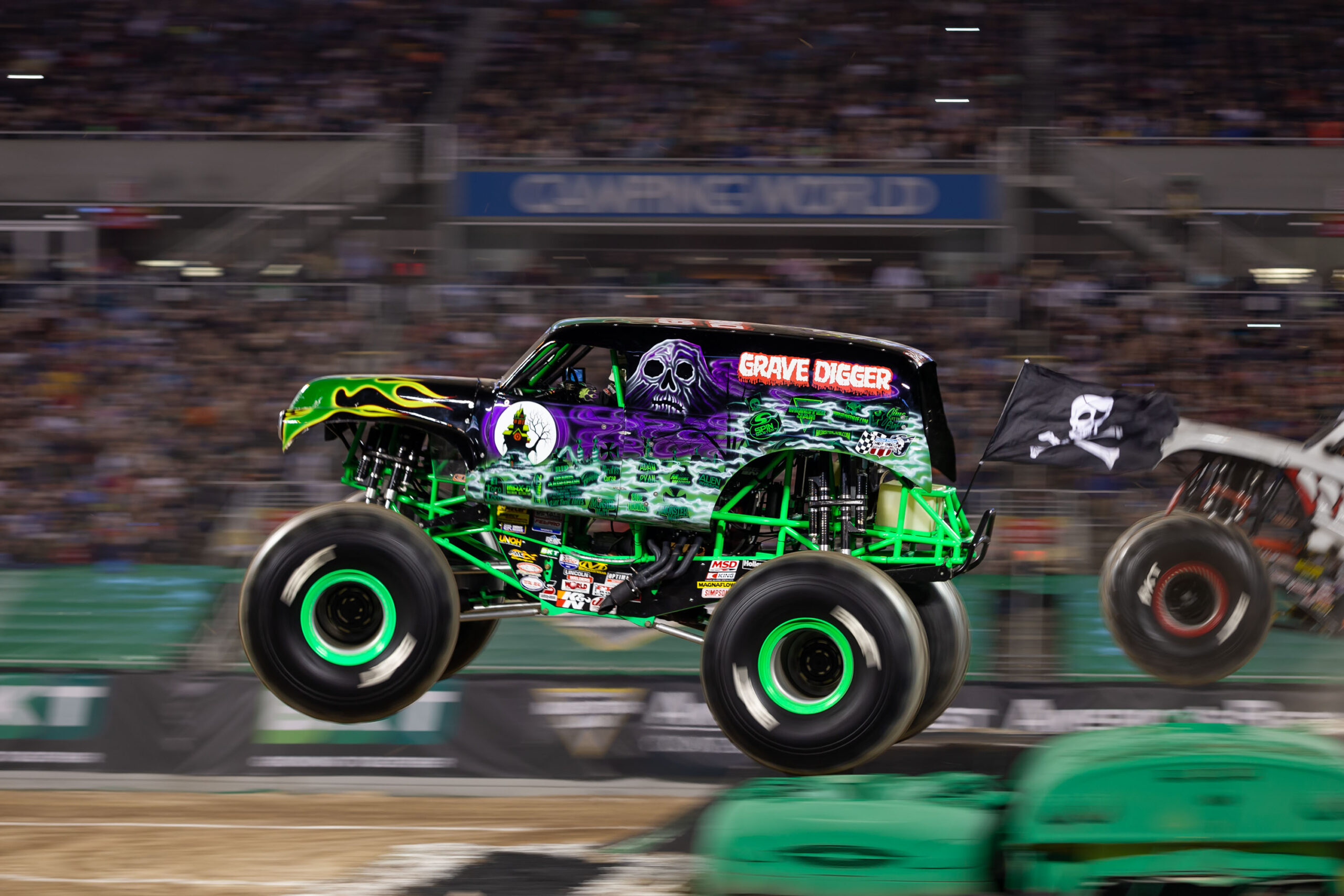 At Monster Jam®, world champion athletes and their 12,000-pound monster trucks tear up the dirt in wide-open competitions of speed and skill.
You'll watch Monster Jam drivers who are trained, world-class male and female athletes who have mastered not only the physical strength and mental stamina needed to compete.
Not only that, they also have the vital dexterity to control 12,000-pound machines capable of doing backflips, vertical two-wheel skills and racing at speeds up to 70 miles-per-hour to produce jaw-dropping, live motorsports action seen around the world.
Monster Jam Minneapolis 2023 at U.S. Bank Stadium Dates:
Tickets are still available HERE to see Monster Jam at U.S. Bank Stadium for both of these dates:
Saturday, February 18 – 7:00PM
Sunday, February 19 – 3:00PM

Monster Jam Trackside
There's no better way to get ready for the action, so make sure to arrive early to experience all the family fun with Monster Jam Trackside. It begins approximately one hour before the event start time and features:
Competition Preview

Driver Interviews

Behind the Scenes with the Pit Crew

Judges Zone Overview

Opening Ceremonies

Giveaways

Power Rush Truck Introductions

Monster Jam Reader Giveaway:
One lucky Thrifty Minnesota reader will win a family 4-pack of tickets to Monster Jam. To enter, just leave a comment and complete the entry form below by 11:59pm ET on 2/14/23. Giveaway open to Minnesota and Wisconsin residents aged 18+. Good luck!