Museum of Illusions at Mall of America is the latest fun attraction in Bloomington, Minnesota!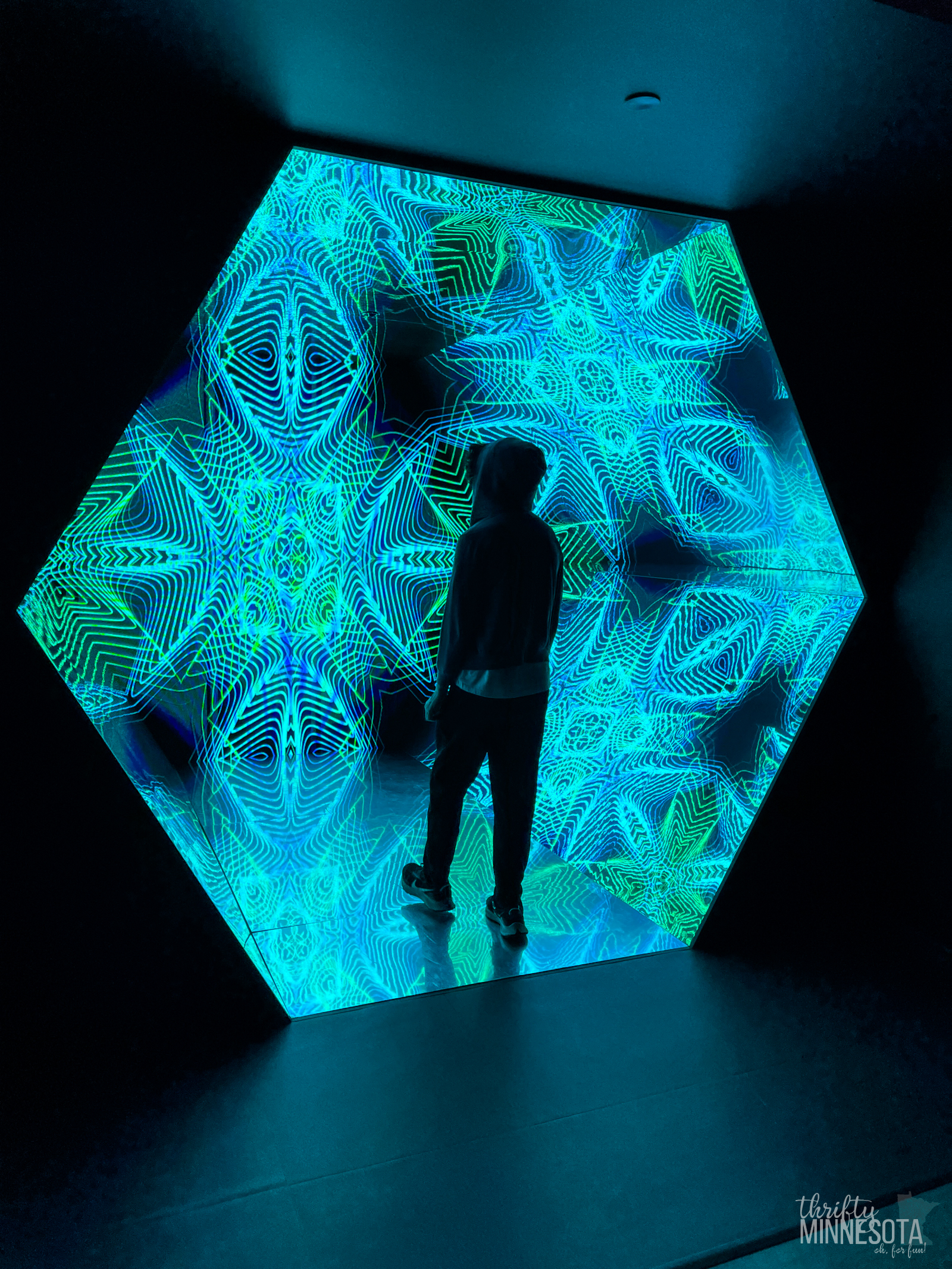 Prepare to enter the fascinating world of illusions at the Museum of Illusions Mall of America. The many fun and interactive exhibits provide a visual, sensory, and educational experience for all.
My husband and I visited with our teenage nephew and we all had a blast seeing and experiencing all types of illusions.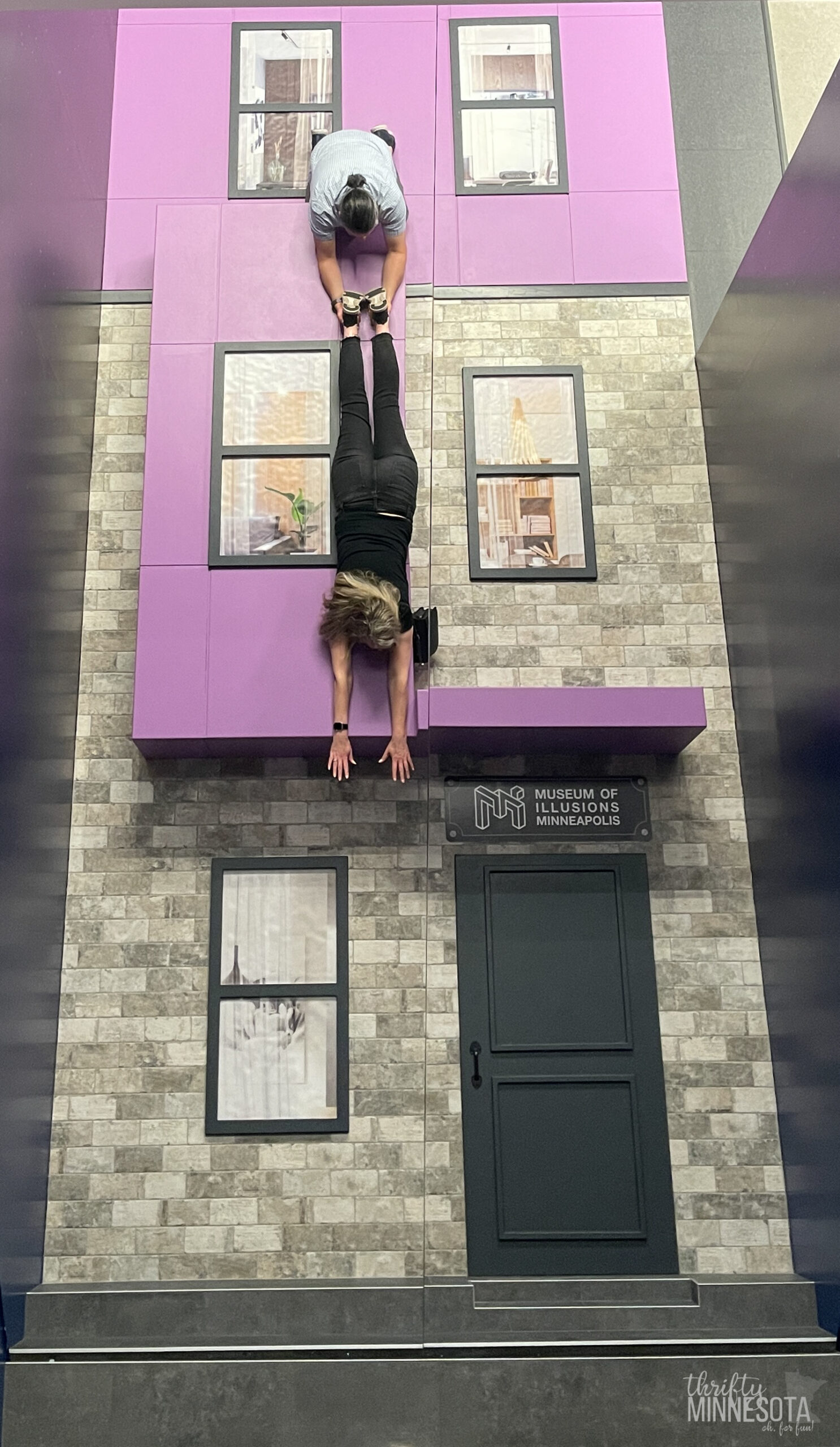 We loved that nearly everything was interactive. From hanging off a building to walking through what looked like endless mirrors there are so many cool things to see and do.
You can stroll through the museum and discover a brilliant collection of perspective-changing rooms, enthralling installations, and spellbinding images. Nothing is ever quite as it seems!
Some of the experiences were just plain COOL like walking through the vortex tunnel or some of the rooms that create illusions with light.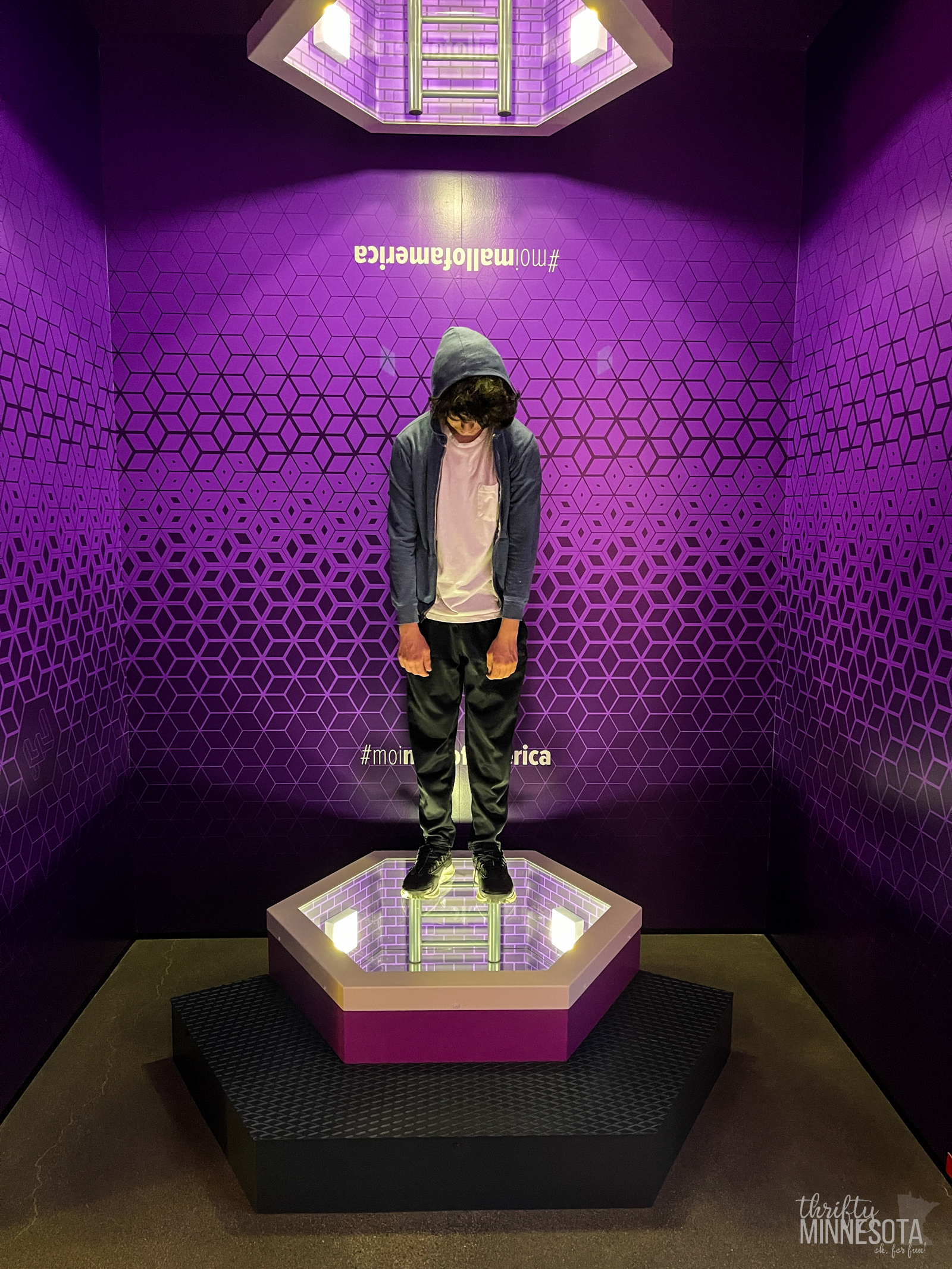 A lot of the mirror illusions had us cracking up. We hadn't expected we would be laughing so much at a "museum".
And the whole museum is set up to let you capture some awesome photos. Since entry to the museum is timed, it's never too crowded to be able to snap some fun photos.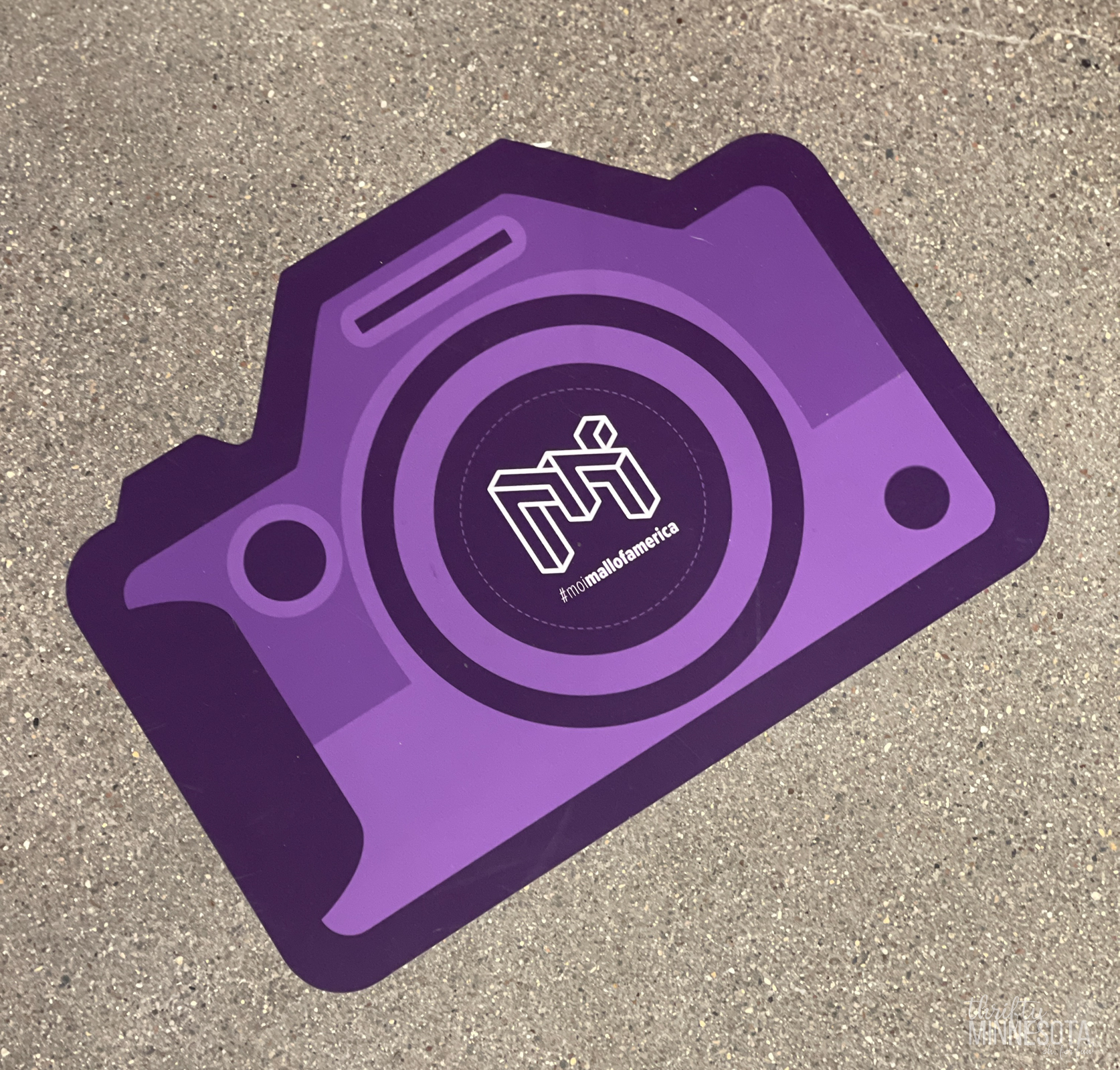 They even have marked photo points instructing you where to stand in order to capture the optimal result of the illusion.
Staff members throughout the building may also be available to help you snap some photos.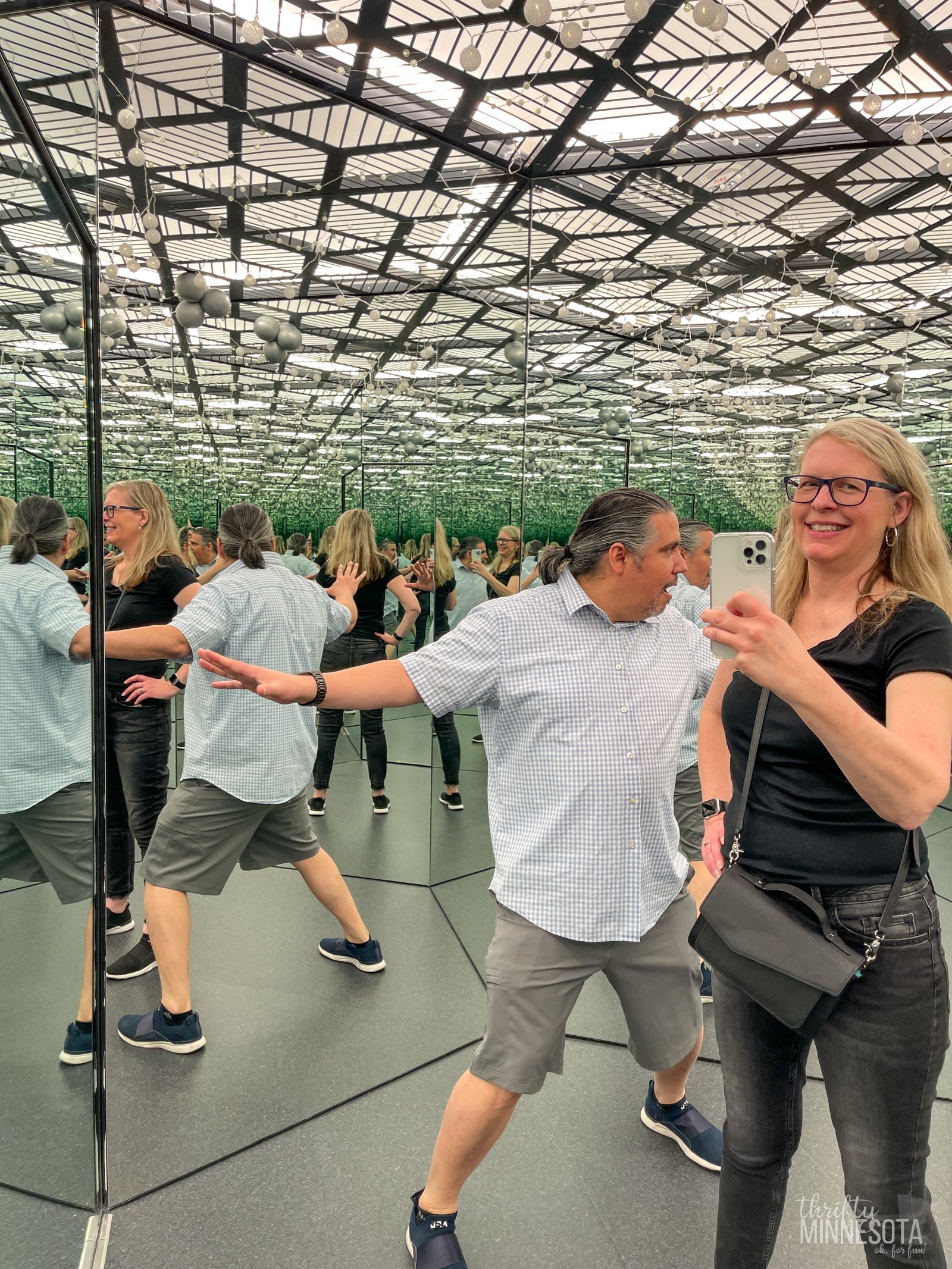 Exhibits at the Museum of Illusions
Installations
Engage in mind-bending installations that will shock your senses, puzzle your perceptions, and astonish you. Hang out with your clones, swap noses with your friends, and serve your head on a platter. Dive into the amazing world of the unbelievable and the impossible!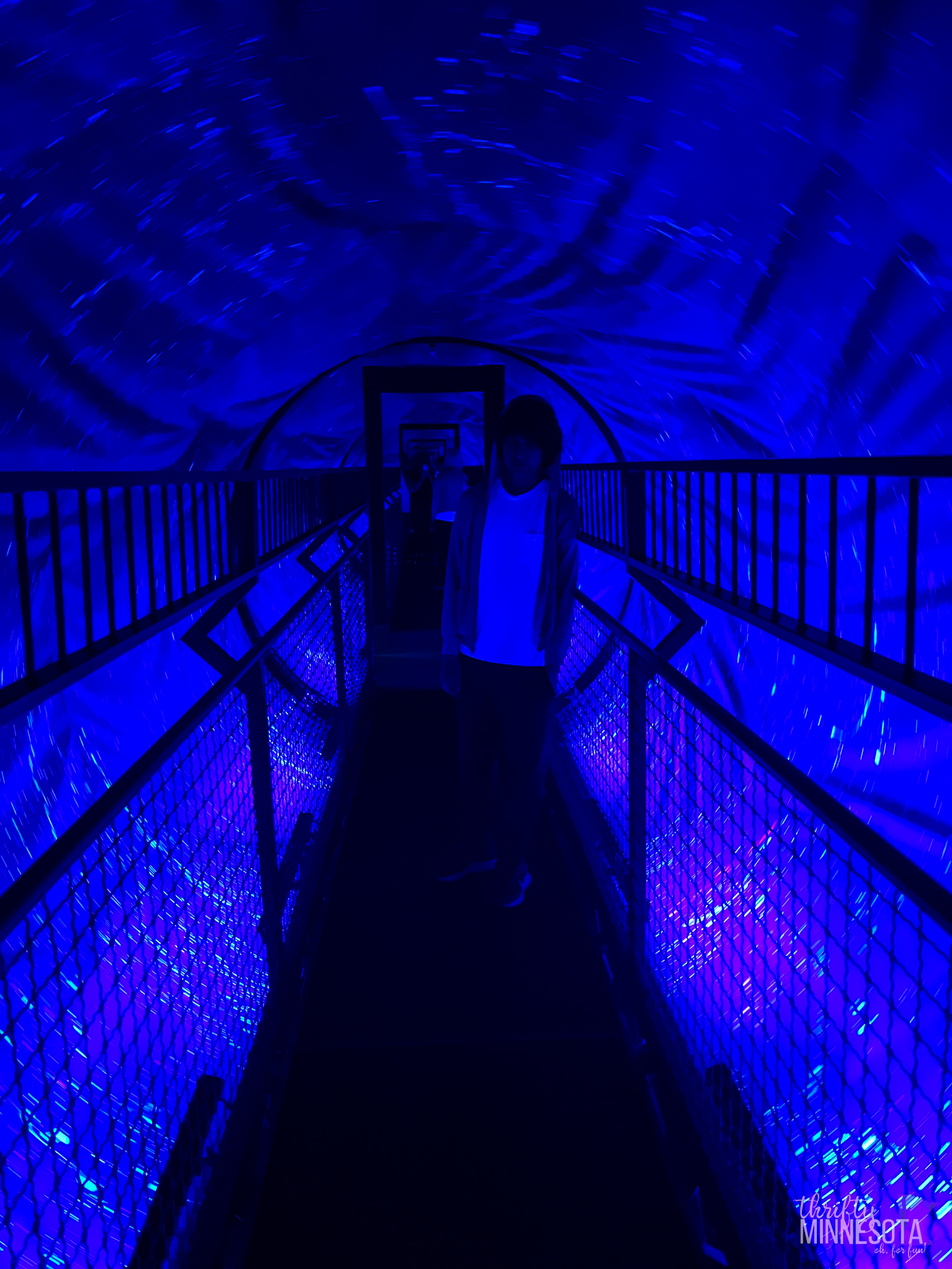 Illusion Rooms
Immerse yourself into the fascinating world of illusions and let the captivating rooms play tricks on your mind! Get a glimpse of infinity, take a walk in the upside-down world, and grow and shrink your body all in one place. Nothing is impossible!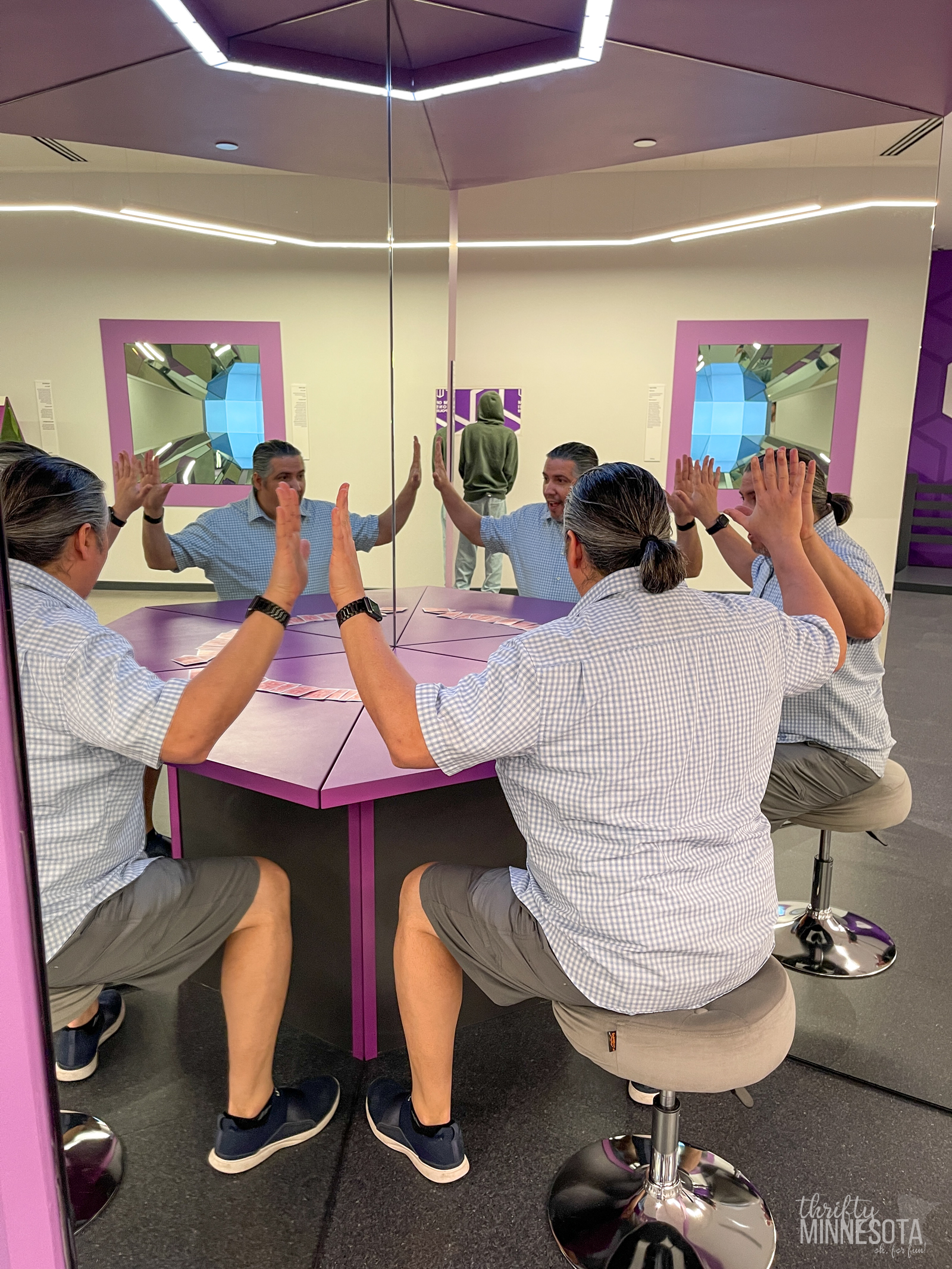 Images
Amusing and awesome tricks teach you about vision, perception, and the mysterious ways of the human brain. What you see and what you think you see are two totally different concepts!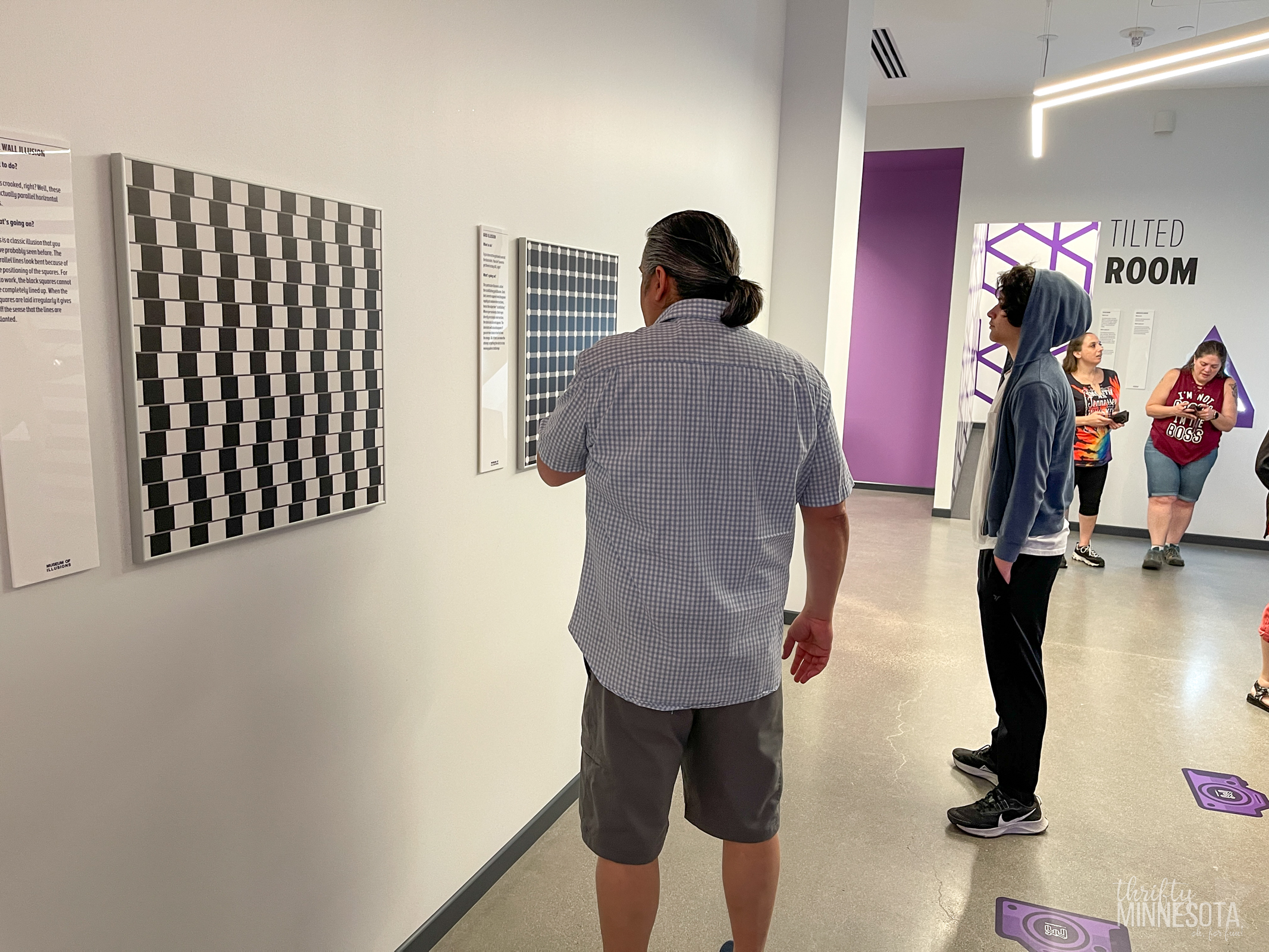 The Museum of Illusions Tickets
The Museum of Illusions opened its location at the Mall of America this spring. When reserving tickets online, select your desired date and arrival time.
Each time slot is scheduled 20 minutes apart. The average time spent in the illusion museum is about 45-60 minutes. Tickets range in price from $20-$24. Children 4 years and under are free and do not require a ticket for museum entry.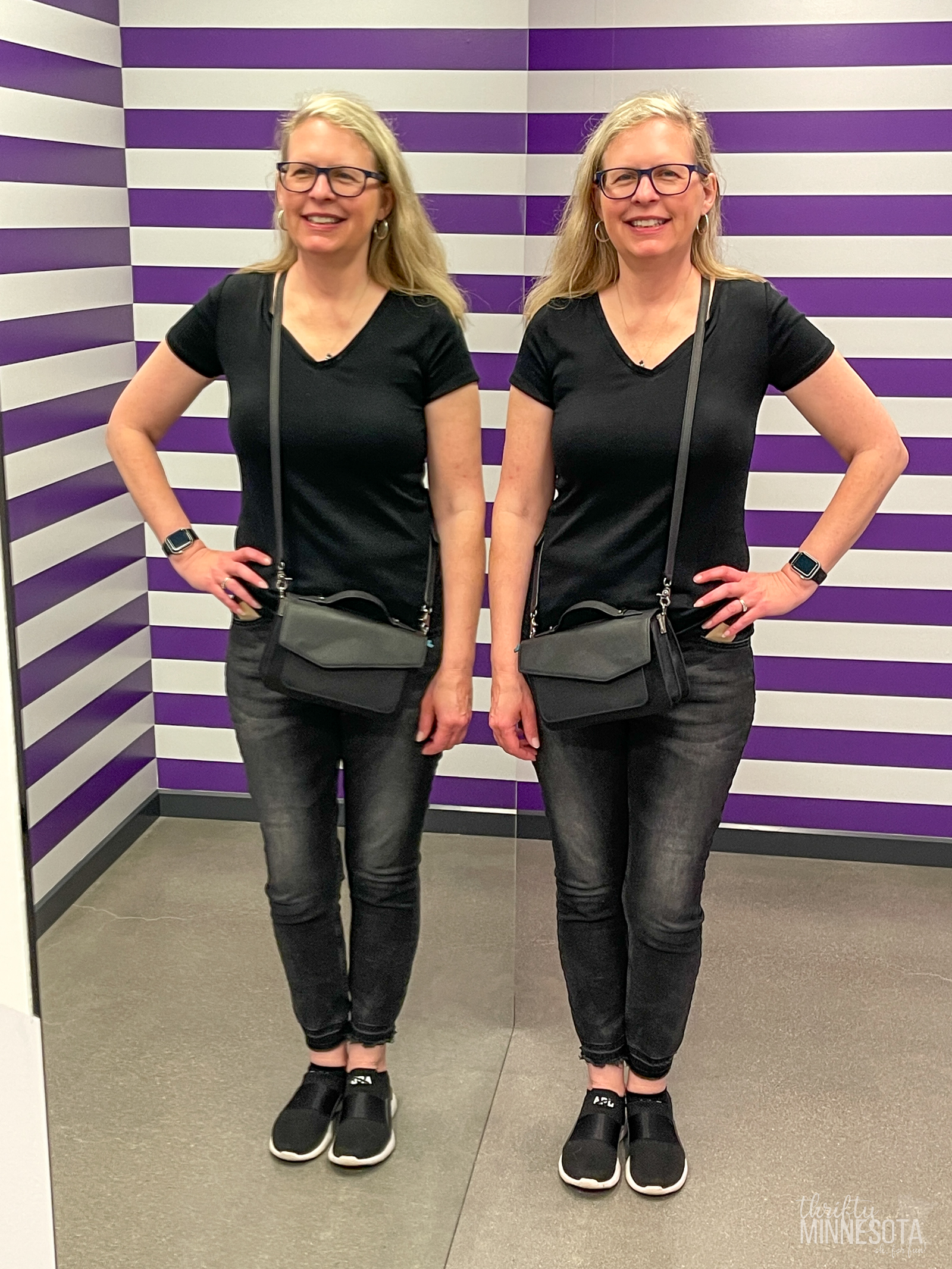 The museum is self-guided which allows you to engage with the exhibits at your own pace. A slight wait at the door may result if entries are staggered, based on the museum capacity at the time.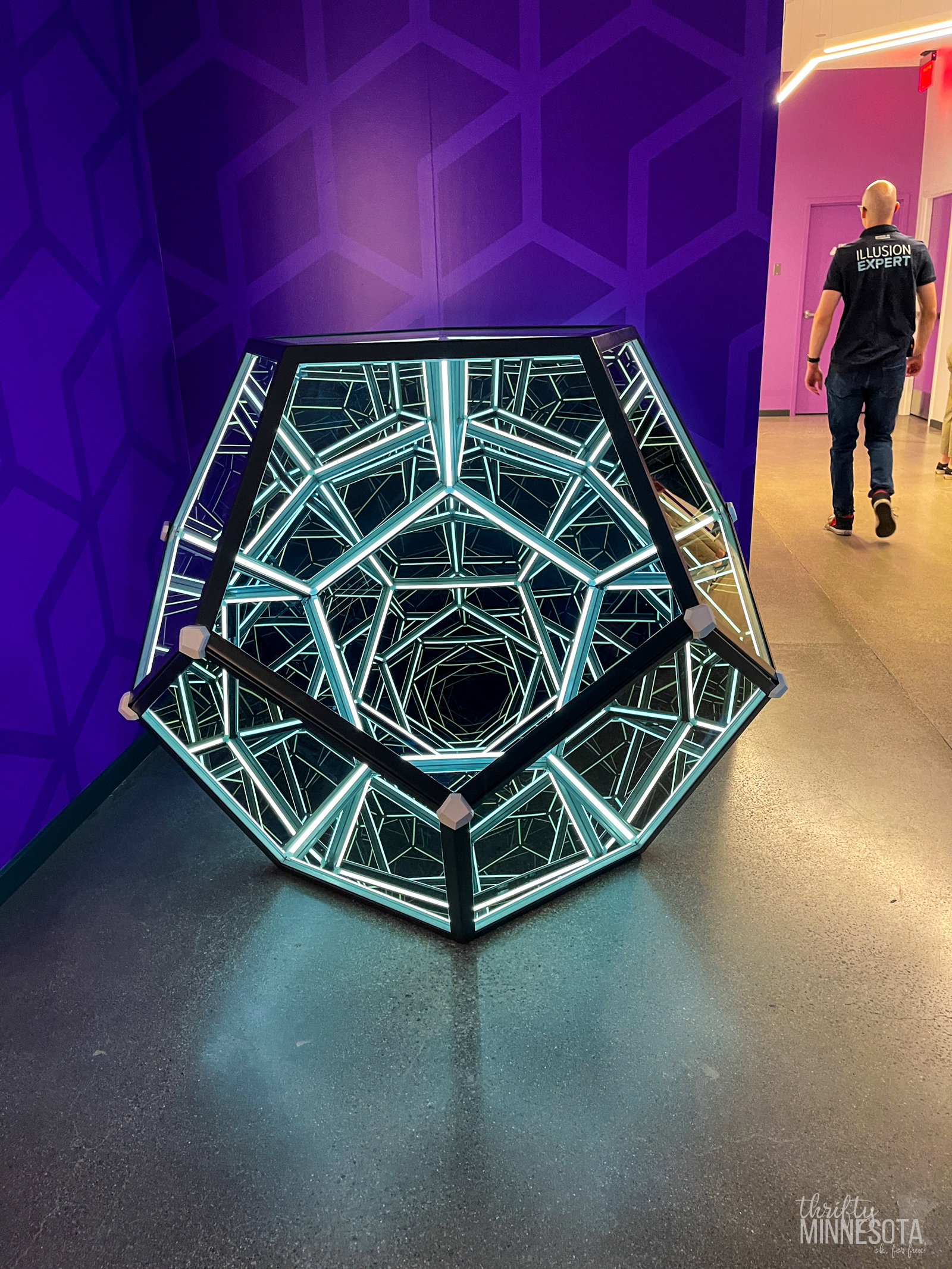 In addition to exploring the Museum of Illusions on your own, there is an option to host events. Wouldn't this make for a fun team building event for the office? From corporate events, team building activities, to birthday parties, there are many options to choose from!
Check out the Museum of Illusions Facebook page for additional information!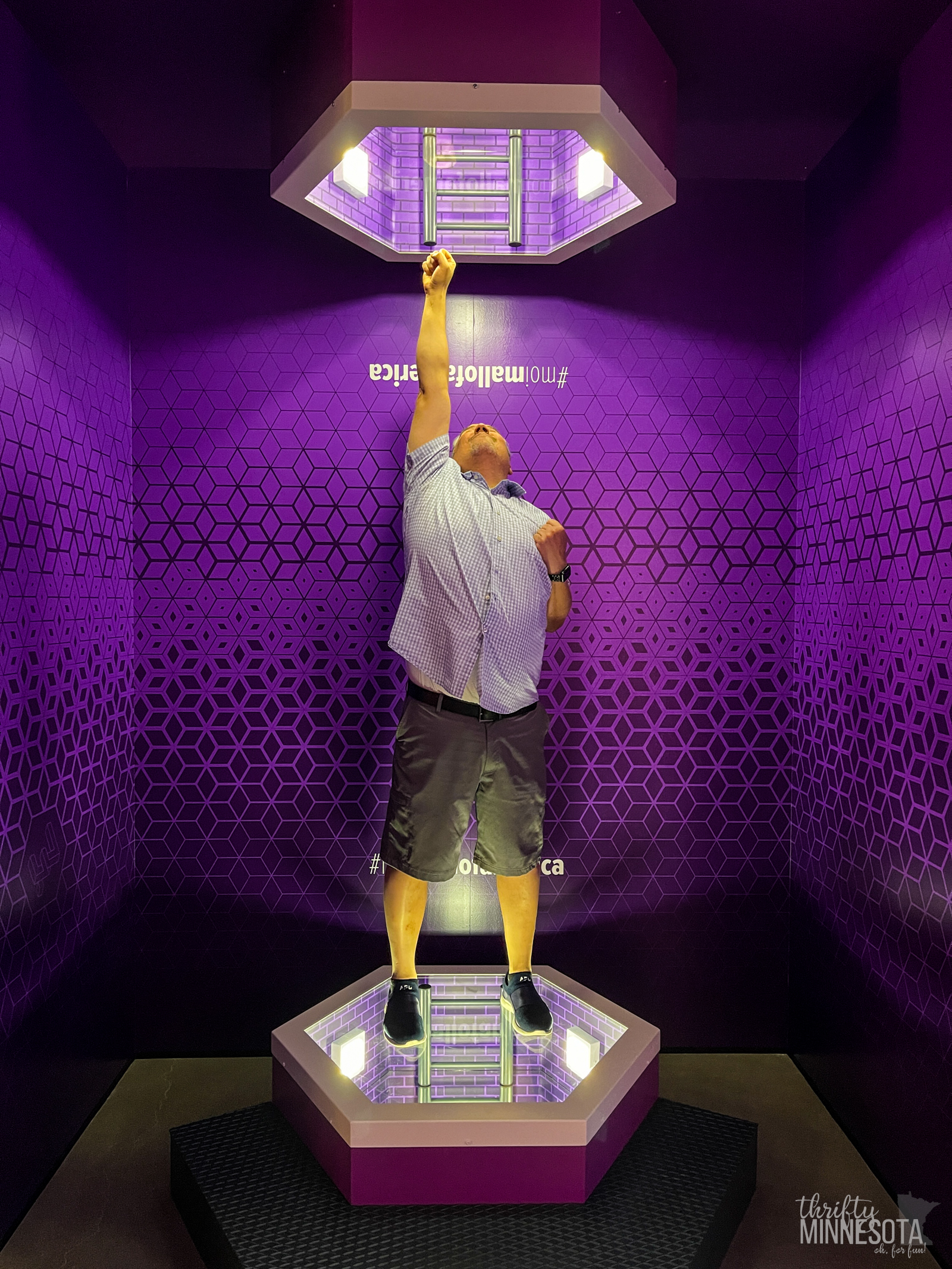 PIN IT ON PINTEREST: