It's time for a brand new season at Valleyfair! While we all like to get to the park to get back to our favorite rides and foods, it's always fun to see what new foods Valleyfair has to offer each year. Thanks to Valleyfair for hosting me at their food and beverage preview event!
The Valleyfair Food and Beverage Team has several new members this year including Matthew Anderson as the new Director of Food and Beverage and new executive chef David Whitmer, who was previously executive chef at The Newsroom in downtown Minneapolis. Anderson, Whitmer and the rest of the Food and Beverage team have developed some delicious new offerings for this year.
Here are just a few of the foods I tried on Valleyfair's opening day of 2019.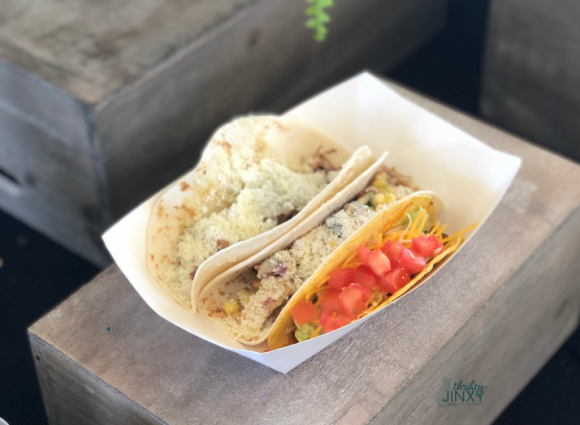 The former Sidewinder Burrito is now the new and updated El Taco Mercado. They're serving street tacos in three varieties: Minnesota Tacos (the classic hard shell taco), Carnitas Tacos, and Pollo Tacos (which include roasted corn and queso fresco). The tacos are available in a platter combined with rice and beans or chips and salsa.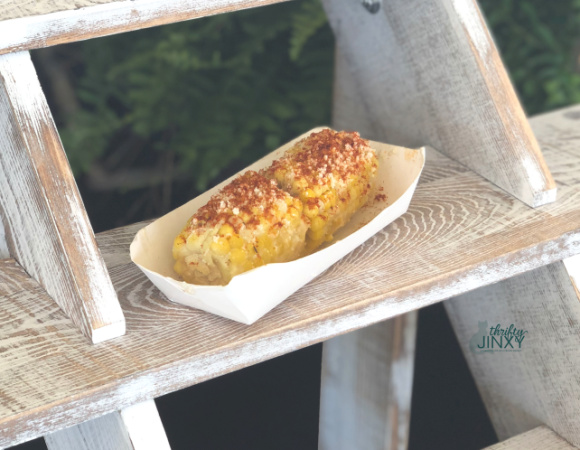 Another delicious new Mexican options is roasted elote available at Roasted Corn. The roasted corn is dipped in lime aioli topped with queso fresco and seasoning. Also in the Mexican arena are tamales. (The tamales were my husband's favorite and he normally doesn't even like tamales! I had to convince him to try it.)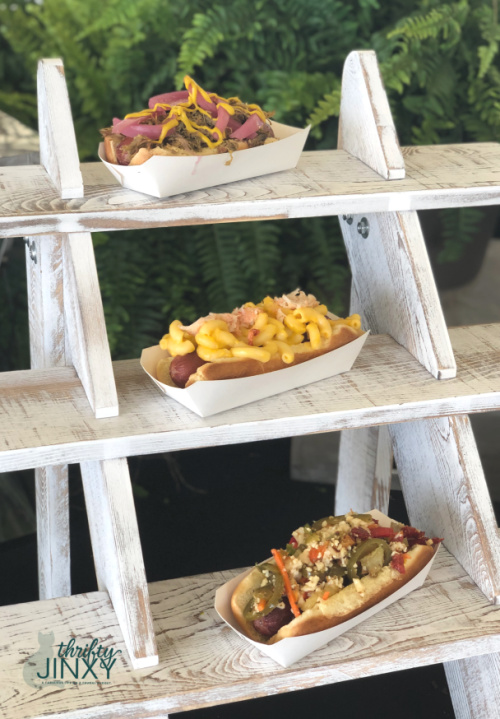 Route 76 Hot Dog Stand is again serving a rotating menu of interesting hot dog options with some new options in the mix. One of these is the Giardiniera Dog – a hot dog topped with deliciously pickled vegetables. There's also a Lobster Mac & Cheese Hot Dog and even one with pulled pork.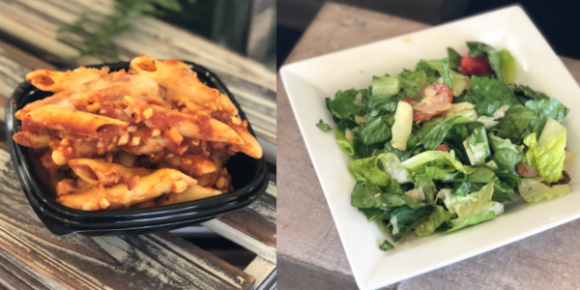 For Italian fare, you can find mostaccioli along with fresh Italian salads at Mama Chetta's.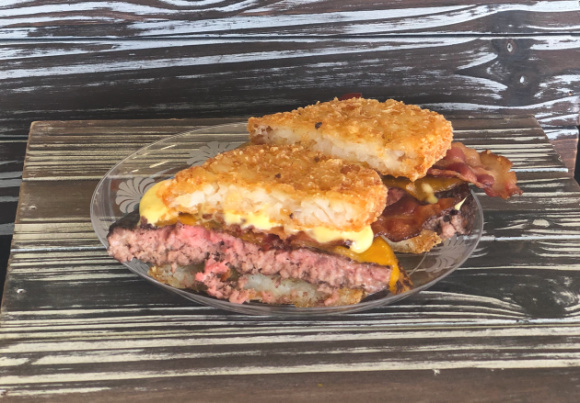 For those on a gluten-free diet, you'll want to check out the new gluten-free burger topped with bacon and hollandaise sauce served between two crispy hashbrowns, which is available at Coasters.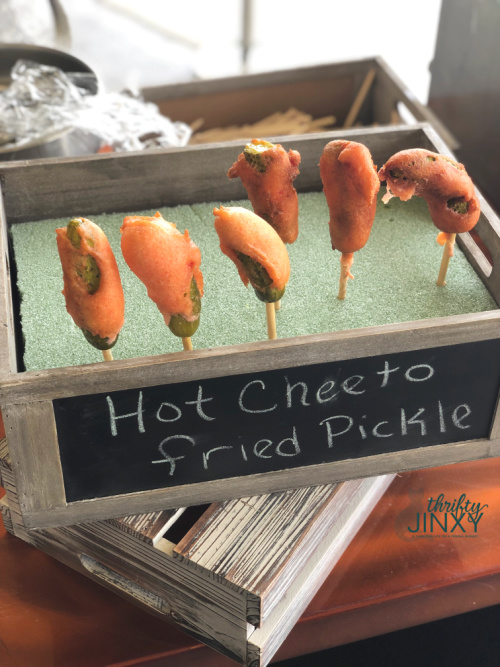 For a fried sensation, head to Pronto Pup for Flaming Hot Cheetos Fried Pickles.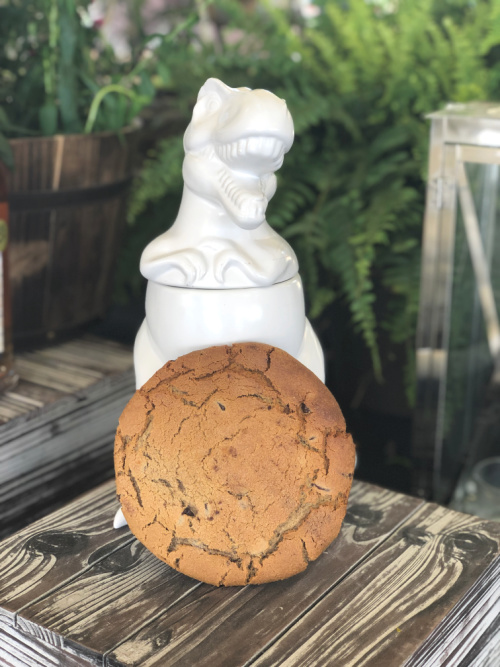 When it comes to sweets and desserts, there is new Birthday Cake Cotton Candy, complete with sprinkles and a sugar birthday candle. You can also try a TREX Cookiewich or ice cream sundaes in baseball helmets, dessert pizza, as well as other options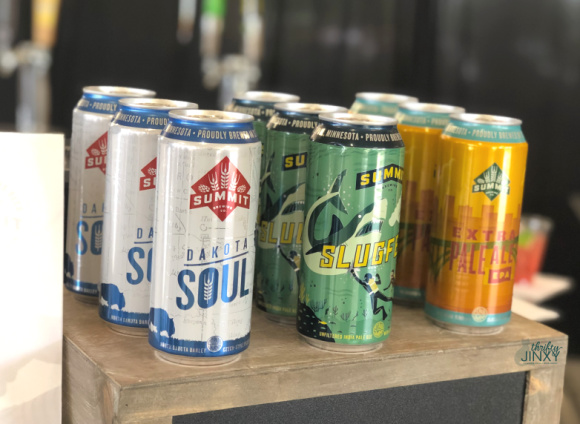 If you're looking for adult beverages, there are lots of new options to choose from! These include Valleyfair's Ah Shucks Corn Ale by Badger Hill Brewing Co., Valleyfair Rum Punch created by Tattersall Distilling, and options from both Surly Brewig Co. and Summit Brewing Co.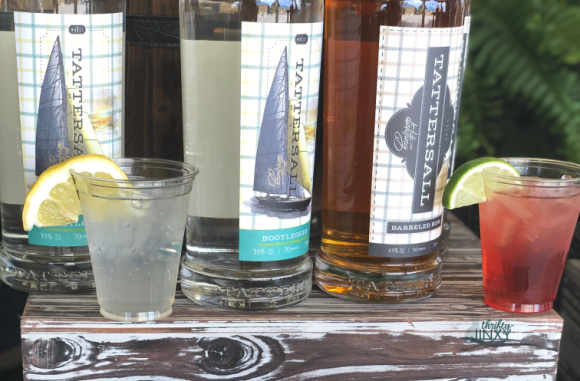 Once you head to Valleyfair this year, be sure to come back and let us know what you tried and what you loved!