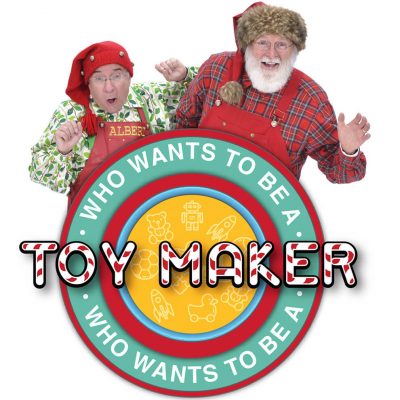 Traditions are a huge part of the holidays. The Santa & Albert Play at Bachman's in Minneapolis has been a tradition for more than 30 years! It takes place at the Bachman's flagship store on Lyndale in Minneapolis. This weekend (Nov 17-18) is your first opportunity to catch this great free event.
Christmas is coming, and there are toys to be made! This year, Albert the Elf has earned a coveted spot competing in one of the North Pole's most popular contests, "Who Wants To Be A Toymaker?" The goal is to craft something uniquely new with only leftover odds and ends from the toy making process. Albert certainly has the talent, but will his creativity waver or will he have what it takes to design a toy that wins over the hearts of children across the world?

The play lasts approximately 20 minutes and seating is first come, first served. Following the play, Santa and Albert will lead a sing-along of carols and take pictures with guests. Please bring your own camera to have your picture taken with Santa and Albert.
Saturdays | 10 am, 11:30 am, 1 pm & 2:30 pm
Sundays | 11:30 am, 1 pm & 2:30 pm
November 17 – December 16, 2018