If being surrounded by a whole bunch of sweet and adorable cats is your kind of fun, make a trip to Minneapolis' first cat cafe – The Cafe Meow.
The cat lounge at The Cafe Meow is filled with a clowder of cats (fun fact: a clowder is the technical name for a group of domestic cats), who are all being fostered until they are adopted through local rescue organizations.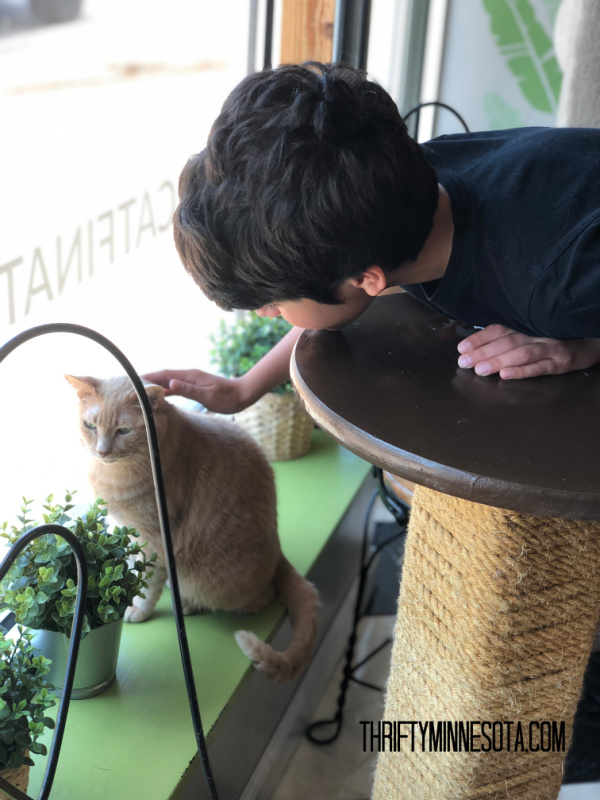 I have been wanting to visit The Cafe Meow since it opened and finally did last week with a Groupon deal. I have my own cats at home that I love to play with, so I wasn't sure if it was silly to want to drive 20 blocks to go play with OTHER cats, but we had a blast!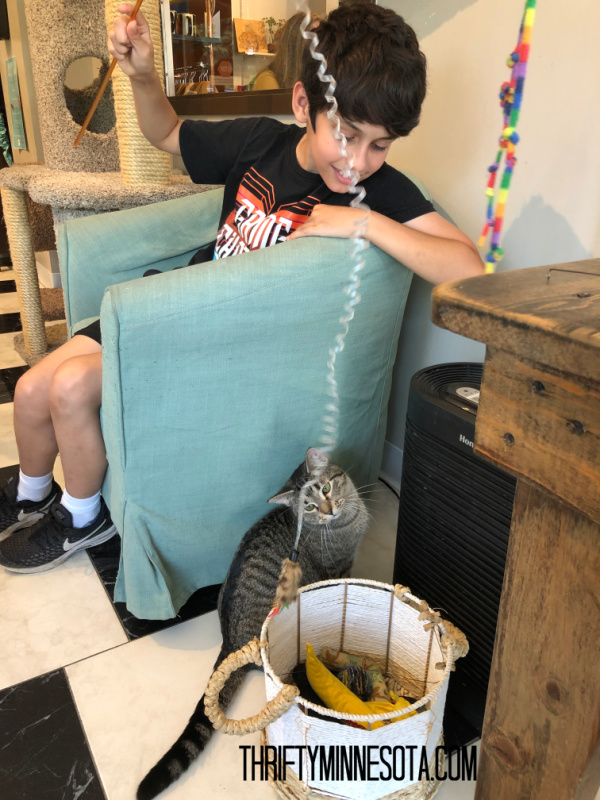 The cats in the lounge have lots of fun play spaces from cat trees and hammocks to climbing shelves that go all the way to the ceiling. Plus there are lots of cat toys, which let you interact and play with the cats.
In a separate area of The Cafe Meow you'll find a coffee shop serving organic and Fair Trade Certified coffee and tea, as well as baked goods from other local businesses. You're free to bring your beverage or treats into the cat lounge.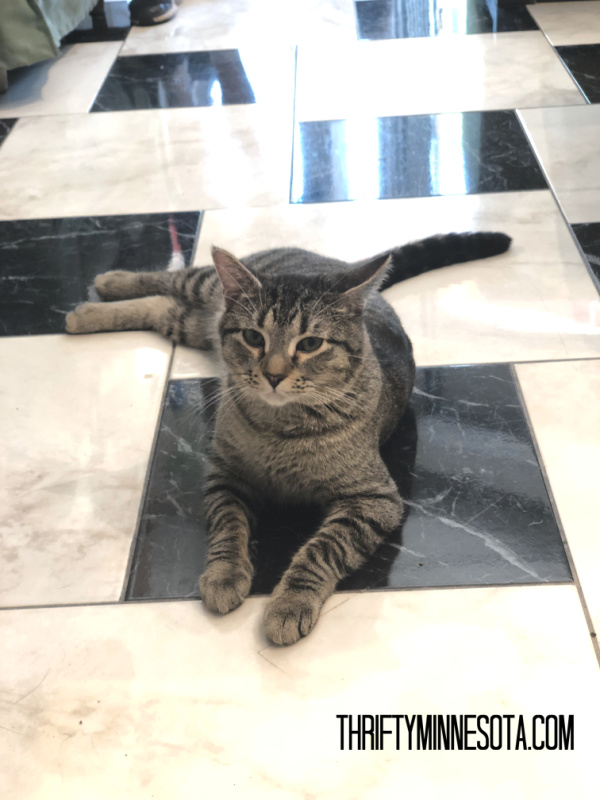 There is a $10 cover fee for an hour in the cat lounge, with sessions starting at the top of each hour. Reservations are recommended as only a limited number of people can visit the cats at once.
If you don't want to spend a whole hour with the kitties, try Cat Lounge Happy Hour where you can stop in for 15 minutes for $3 Every Tuesday – Thursday from 2pm – 6pm! (Walk-in only)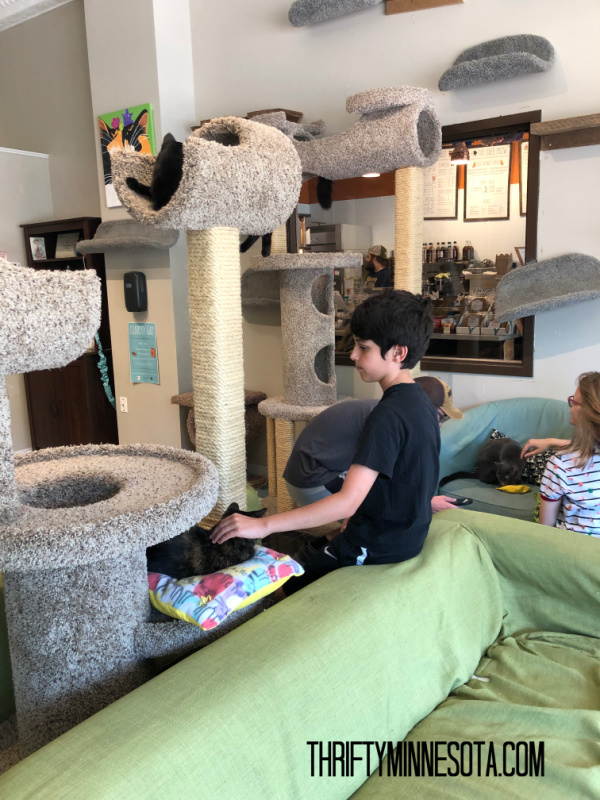 The Cafe Meow also hosts special events like Catgo (aka Bingo), yoga with cats, a "Paint Your Cat on Cavas" class and more.
There is currently Groupon deal for The Cafe Meow where you can save 20% off an hour in the cat lounge or 25% off yoga with cats! Get it HERE.