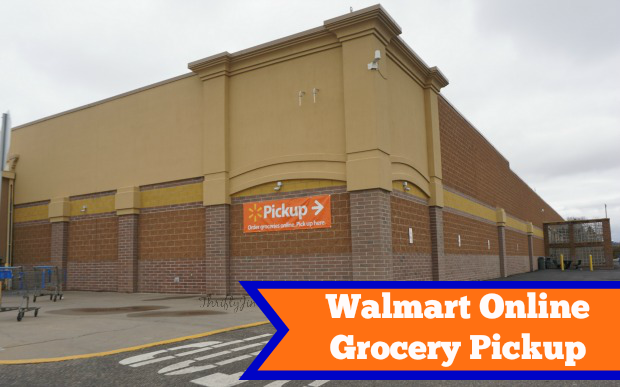 Its here! Walmart Online Grocery Pickup is now available in multiple locations in the Twin Cities Metro. This holiday season , when we all can use some extra time in our busy schedules, or ANY season, you can cross spending time grocery shopping off the list!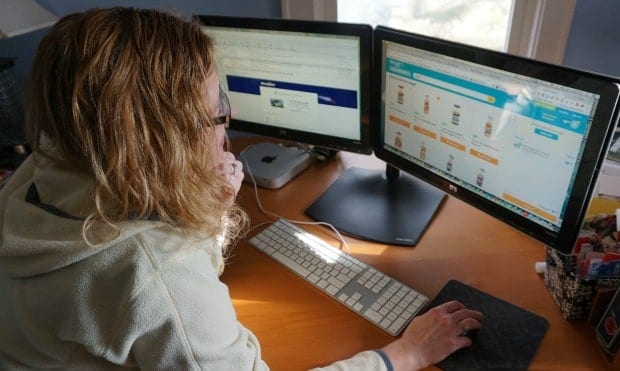 Walmart Online Grocery Pickup is a new way to shop for groceries. You simply order your groceries online using your computer or smartphone, select a pickup time, arrive at the store, and a Walmart associate brings your groceries to your car and loads them up for you.
And to top it off, the service is completely FREE! There are no service fees or price mark-ups, so we get the same Every Day Low Prices we find in Walmart stores.
In Minnesota, you can pick up your Walmart Online Grocery order in Maple Grove, Elk River, Monticello, Cottage Grove, Shakopee, Oak Park Heights or Hastings.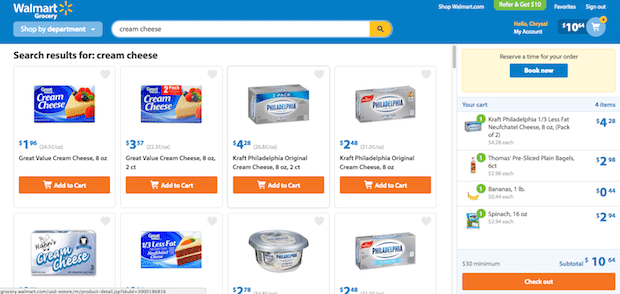 Here's exactly how Walmart Online Grocery Pickup works:
I used the Walmart Online Grocery Pickup service for the first time last week and it was so easy! I ordered my groceries from my desktop at Walmart Online Grocery, but you can also order right from your smartphone (more about that later).
I was happy to see how easy it was to find everything I wanted. For most of my groceries I just entered a search term like "cream cheese" or "spinach" and all the related options came up for me to make my choices.
I was also able to do some browsing. I knew I wanted to find some type of frozen meal because things have been super hectic here recently, so I clicked on "Shop by Department" to select "Frozen" and then "Frozen Meals".
I could then browse through everything available. I appreciated that I could click through on each item to get more details before making my choices.
I also like that I can choose from departments throughout the store including dairy, produce, deli, meat, bakery and more.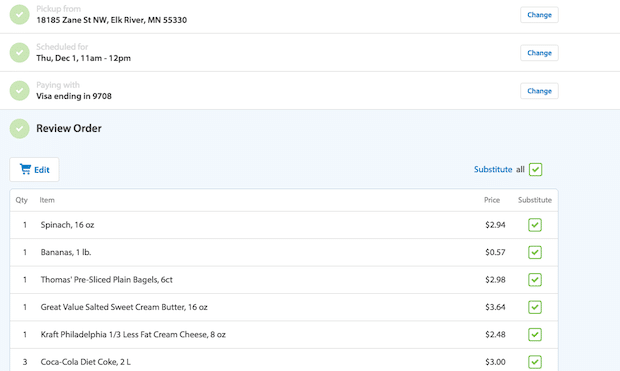 Once I had all my groceries selected I just had to pay and select when and where I wanted to pick up my order. Pick-up times are available in one hour time slots starting the day after you're placing your order.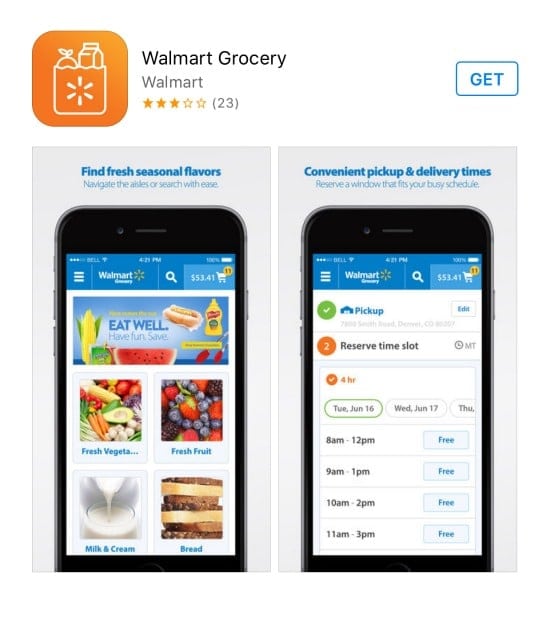 Then I was all done until the next day but I decided I would download the Walmart Grocery app (available for iPhone and Android). Once downloading I realized we can also order our groceries right from the app itself.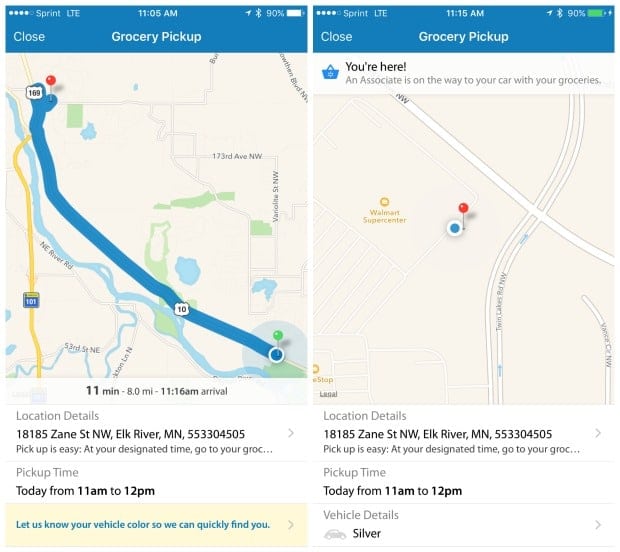 The next day I received an email that my order was ready for pick-up at the Elk River store. When I was ready to go pick it up, I checked in via the app to let the store know I was on my way.
The app told the store how far away I was, letting the pick-up associate know to have my order ready. (If you don't want to use the app, you can call when you're on the way for your pick-up.)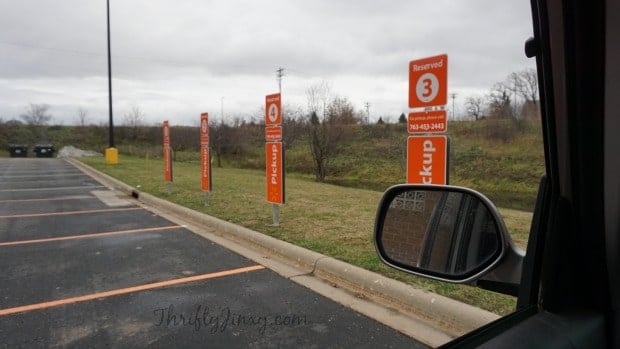 Once I got to the store it was easy to find the pick-up location by following the orange signs in the parking lot. I pulled into a waiting spot and waited a few minutes for an associate to come out with my order and load the whole thing into my car.
I didn't even have to step out into the cold, which is a BIG plus during a Minnesota December!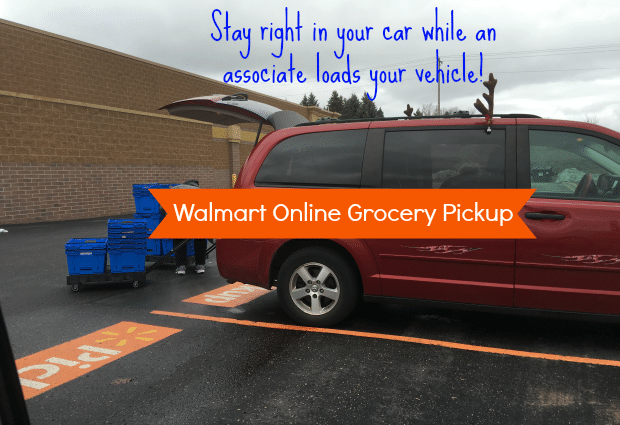 The associate who helped me, Sarah, was SO nice and even showed me the bananas she chose for me to make sure they were the ripeness I preferred. She got it perfectly with nice yellow bananas with just a bit of green at the stems.
I was impressed at how much care she obviously puts into selecting the very best items.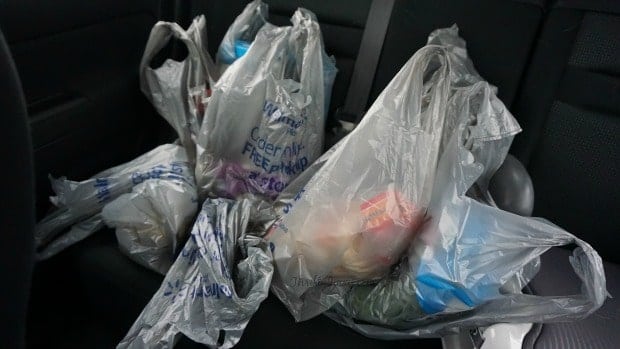 From start to finish the Walmart Online Grocery Pickup experience was smooth sailing and a huge timesaver. While I like the service simply because it saves time I know others who like the service for other reasons. I have a friend who suffers from anxiety and grocery shopping causes her a lot of stress. With grocery pick-up she can avoid that entirely.
For elderly or disabled shoppers, the pick-up option lets them get everything they need without having to make their way through the store.
For mom's with little ones they don't have to wrangle their kids while trying to get the shopping done. I think I could go on and on!
Check out Walmart Online Grocery Pickup and let us know what you'll be doing with YOUR extra time!