Get a sneak peek of Judy Blume's classic book finally turned movie with a free advance screening of ARE YOU THERE GOD? IT'S ME MARGARET!
I don't know about you, but I was a HUGE fan of Judy Blume books when I was growing up. Her ultimate classic is likely, Are You There God? It's Me, Margaret and now, more than fifty years later, it's being turned into a movie!
The movie won't be in theaters until April 28th, but you have a chance to see it early at a special mom/daughter screening!
If you haven't yet seen the trailer, check it out:
More About ARE YOU THERE GOD? IT'S ME MARGARET:
For over fifty years, Judy Blume's classic and groundbreaking novel Are You There God? It's Me, Margaret. has impacted generations with its timeless coming of age story, insightful humor, and candid exploration of life's biggest questions.
In Lionsgate's big-screen adaptation, 11-year-old Margaret (Abby Ryder Fortson) is uprooted from her life in New York City for the suburbs of New Jersey, going through the messy and tumultuous throes of puberty with new friends in a new school.
She relies on her mother, Barbara (Rachel McAdams), who offers loving support but is also struggling as she tries to find her own footing in a new place and adjust to life outside the big city.
Margaret also turns to her adoring grandmother, Sylvia (Kathy Bates), who isn't happy they moved away and likes to remind them every chance she gets as she comes to terms with finding happiness in the next phase of her life.
For all three, questions of identity, one's place in the world, and what brings meaning to a life will draw them closer together than ever before.
The film also stars Benny Safdie (Licorice Pizza, Good Time) and is written for the screen and directed by Kelly Fremon Craig (The Edge of Seventeen), based on the book by Judy Blume.
It is produced by Gracie Films' Academy Award® winner James L. Brooks (Best Picture, 1983 – Terms of Endearment), alongside Julie Ansell, Richard Sakai, Kelly Fremon Craig, Judy Blume, Amy Lorraine Brooks, Aldric La'auli Porter, and executive produced by Jonathan McCoy.
Are You There God? It's Me, Margaret. is the theatrical event for everyone who has ever wondered where they fit in.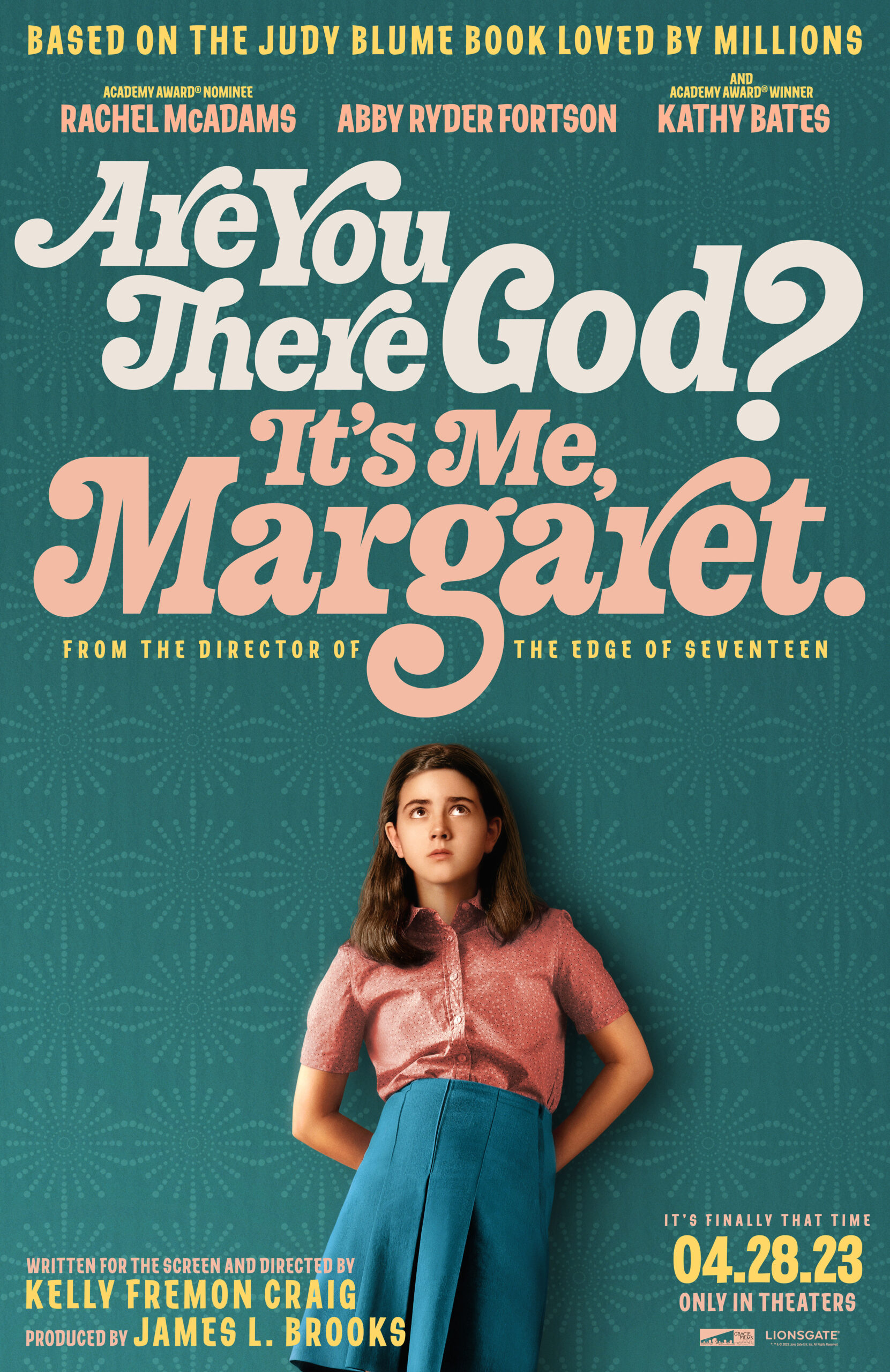 To get early advance notice of future advance screenings, be sure to follow our Facebook page!
ARE YOU THERE GOD? IT'S ME MARGARET Free Advance Screening:
Are You There God? It's Me, Margaret premieres in theaters April 28, but you are invited to a FREE advance screening on Saturday, April 22th at 11:00am at AMC Southdale 16.
Click HERE to get your free advanced passes. Limited quantity. First come first served.