We all know winter is coming.  It always does, maybe not at the exact same time, but eventually it will be here.  We all have different reasons for enjoying it, or making the best of it, but either way if we live in Minnesota, somehow we get through winter.
The Bachman's Holiday Ideas House is a great way to get into the mood for winter.  It's a place to see some great decorating ideas while at the same time supporting a great cause. There's a $5 admission into the house and 20% of ticket proceeds benefit Pinky Swear Foundation, a nonprofit organization that eases the impacts experienced by children with cancer and their families by providing financial and emotional support during a very challenging time..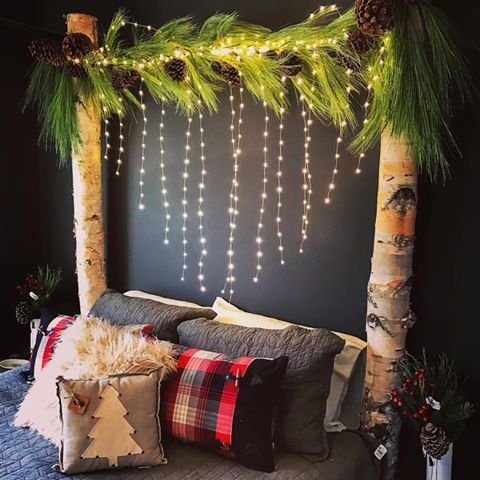 Additional information about the Bachman's Holiday Ideas House:
*$5 Tickets Tickets are available for purchase online or by calling 612-861-7311. Each ticket includes a coupon for $5 off a $25+ Bachman's purchase, with 20% of ticket proceeds benefiting Children's Hospitals and Clinics of Minnesota. Admission is free for children 12 and under. Tickets are not refundable; see our Returns and Exchanges page for details.
Each season, our designers transform the historical Bachman's home on Lyndale Avenue by painting, furnishing, and decorating the entire house with their signature mix of new items, repurposed pieces, and a touch of vintage.
Schedule a self-guided tour to see trendsetting décor and creative concepts firsthand. Welcome inspiring ideas for the change in season.
The Holiday Ideas House is open November 7-through December 17th. Self-guided tours ($5) Tickets are sold in half-hour time slots, but you can visit the house for as long as you would like once there. Because the Ideas House is situated on an historic property, it does not include full handicap accessibility. The main floor of the house is accessible via an outdoor wheelchair ramp. However, the second floor is only accessible by the home's original indoor staircase. No strollers please. We apologize for any inconvenience.