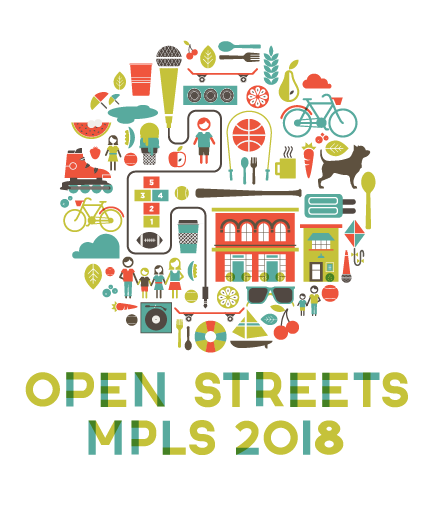 One of my favorite events happens this Sunday.  The Open Streets Lake + Minnehaha takes place from 11-7pm on Sunday July 22nd.  The street is shut down to cars and open to bikes, walking, and fun.  We attended this one last year and walked the entire length of the event.  We enjoyed live music, good food, games, and activities along the route.  You don't have to live in the neighborhood to enjoy it.
More Than a Street Festival!

Open Streets Minneapolis is a free event bringing together community groups and local businesses to temporarily close major thoroughfares to car traffic, opening them up for people walking, biking, rolling, and playing.    Residents and visitors explore their neighborhood in a safe, fun, family-friendly environment.

Each event encourages people to use active modes of transportation, engage in healthy living, and rethink our streets as public space. Open Streets Minneapolis is a unique opportunity to promote healthy living, local businesses, sustainable transportation, and civic pride in Minneapolis.