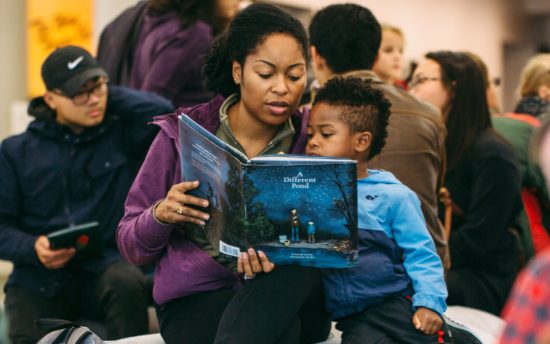 Winter weather doesn't mean you have to stay cooped up at home. This Saturday, January 5th is Free First Saturday at the Walker Art Center in Minneapolis, and this month's theme is Sharing Stories.
Free First Saturdays feature free gallery admission on the first Saturday of every month, plus performances, games, art-making, and kids' films from 10 am to 3 pm. Family friendly food options are available, or bring something from home to snack on in the museum's public spaces.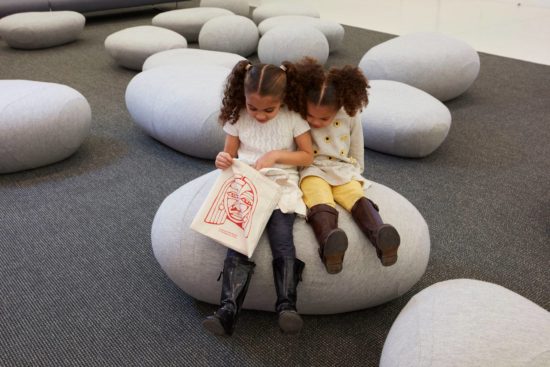 Brighten up the winter months with a colorful day of learning and creativity. Join artists Jason Fulford and Tamara Shopsin (authors of Find Colors and This Equals That) for fun activities exploring colors and the stories they tell. Plus, local author Bao Phi reads his award-winning A Different Pond.

Art-Making: Glasses Galore
10 am–3 pm
People always talk about rose-colored glasses … but what does that really look like? Build your own using collage techniques and hole punchers in fun shapes—and see the world in a whole new light.

Story Time and Signing: ROYGBIV
11 am
Does the color magenta remind you of something? What about mint green? Chartreuse? Colors tell stories. Jason Fulford and Tamara Shopsin share personal memories associated with the colors of the rainbow. Following the presentation, the artists will sign their books, which can be purchased in the Walker Shop.

Short Films in the Bentson Mediatheque
10 am–3 pm
These colorful short films will mesmerize and entertain. Stay tuned for a list of films, coming soon!

Experience: Projector Playtime
10 am–3 pm
What's an overhead projector, you ask? Find out by layering colorful shapes and objects on the machine and see them dazzle onscreen.

Music: Douala Soul Collective
10 am–3 pm
If you could put the rainbow in DJ form, it would be the Douala Soul Collective. DJs Sankara and Dumont will be spinning funk, Afro, and international beats all day. Come dance!

Storytime: A Different Pond
1 pm
Kirkus Reviews calls Bao Phi's 2018 Caldecott Honor Book "a must-read for our times." A Different Pond is a beautifully illustrated and vividly spun tale about a father and son fishing for their dinner in Minneapolis. Following the reading, Phi will sign books.