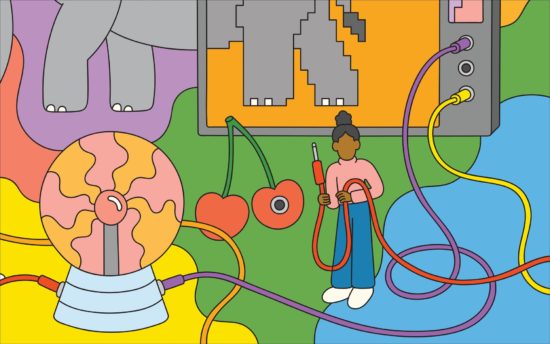 This Saturday, August 1 is the next online Free First Saturday at the Walker Art Center in Minneapolis! While the Walker Art Center will be open with free admission, the activities will be hosted online. The fun starts at 10 am online.
To participate in this online event, you will need internet access; a computer, tablet, or smartphone; a camera, and some limited art-making materials.
Available Activities

Create: Will You Be My Plant Neighbor?
Ages 4 and up, accompanied by an adult for foraging

Do you know your plant neighbors? In this activity you'll meet some plants who share your neighborhood and try flower pounding to see what pigments they're hiding!

Create: Edible Art
For ages 4 and up, with help from an adult in the kitchen

Learn the basics of making a fresh-fruit popsicle from Gita Mazumdar with easily available ingredients foraged from your garden, the wild, or from your local farmer's market.

Storytime: One Little Lot: The 1-2-3s of an Urban Garden
For all ages

Join Diane C. Mullen, author of One Little Lot, as she counts the ways neighbors come together to build their very own community garden in a vacant lot.

Explore: Pollinator Bingo
Ages 4 and up, accompanied by an adult

See how many pollinator plants and insects you can find in your neighborhood or the Minneapolis Sculpture Garden using these bingo cards!

These bingo cards are part of Exploring Pollinator Pathways, a series of activities developed through the University of St. Thomas Sustainable Communities Partnership (SCP) Arts initiative with the St. Thomas Pollinator Path and biology courses.

Create: Sustainable Sculptures
For ages 6 and up, younger children will need help from an adult

Create your own sculpture out of materials you find in nature!