The Boeing B-17 Flying Fortress was a bomber plane used in the Second World War. The B-17 participated in countless missions that often lasted for more than eight hours, and zeroed in on targets deep in enemy territory.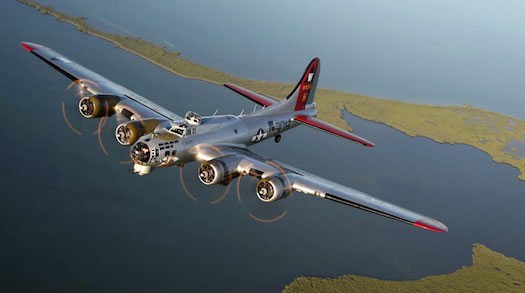 Called the Flying Fortress due to its extensive defensive firepower, the B-17 was considered advanced aircraft during WWII. The aircraft sported 13 .50-caliber machine guns – chin, top, ball and tail turrets, and waist and check guns, and was known for its ability to withstand heavy damage and get its crews back home to safety.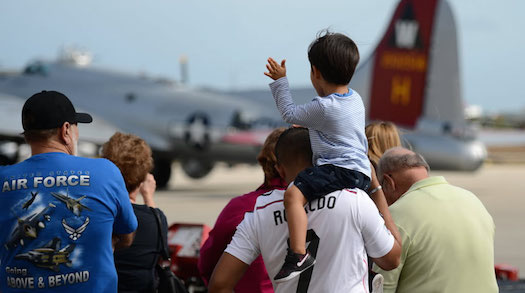 Soon after the war, however they were considered obsolete and most were cut up into scrap or sold after the war was over. Less than 15 airworthy B-17s exist today.
This Thrifty reporter was invited to fly on the old "Fortress" on the Fourth of July and it was a thrill of a lifetime. (Most of the time that phrase is overused, but not in the case.)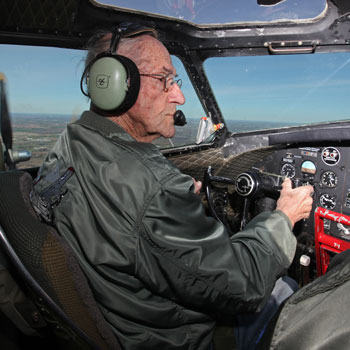 What made the trip even more extraordinary was that we were seated next to a navigator who flew in the B17 during WWII. Sharp as a tack at age 94, this gentleman told us he felt like he was 20 years old again. It was the first time he'd been up in the plane since the war.
You can book a flight on the B-17 Aluminum Overcast Tour July 5-7 between 10am-1pm at St. Paul Downtown Airport – Holman Field. Flights can be booked by visiting the EAA.org website here.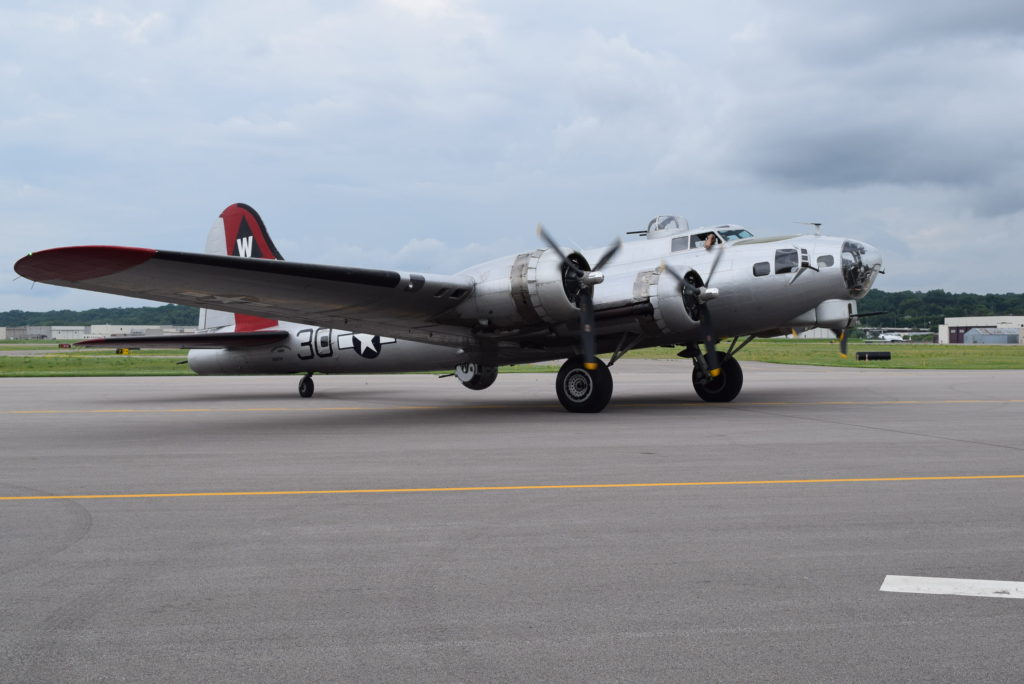 All ticket proceeds support the Experimental Aircraft Association, a non-profit organization dedicated to sharing The Spirit of Aviation with everyone. Tour stops are hosted by volunteers who are passionate about sharing the B-17's stories. Revenues from the B-17 tour help cover maintenance and operations costs for the aircraft and aid our ambition to "keep 'em flying" for many years to come.
About the Author
Latest Posts