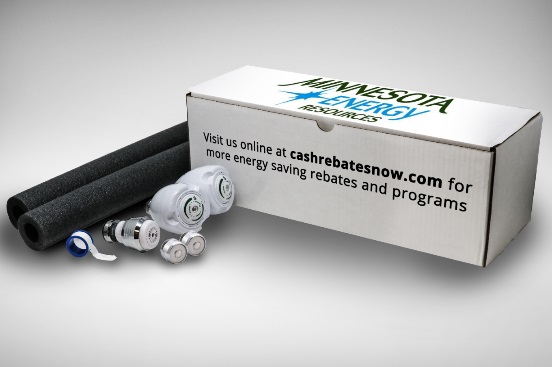 If you're a Minnesota Energy Resource customer, did you know that you're eligible to receive a FREE water conservation kit?
Minnesota Energy Resources is offering all active residential customers FREE water conservation kits! The kits include low-flow showerheads, kitchen and bathroom faucet aerators, and pipe insulation. These items are easy to install so you can begin saving on your home's water heating costs right away.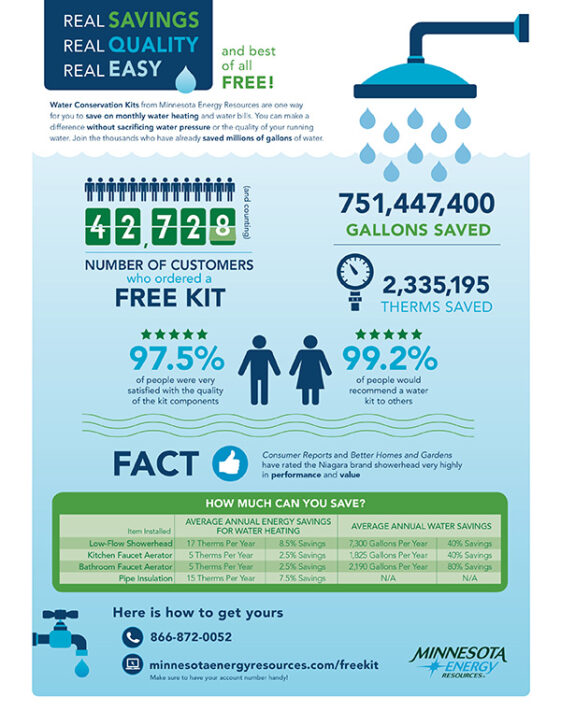 You can register online to receive your kit, or call them at 866.872.0052 Monday – Friday from 9 am – 5 pm to order your kit.
To be eligible, you will need to meet these restrictions:
Water heater must be fueled by natural gas.
Must be a Minnesota Energy Resources residential customer with an existing account.
Not available for new construction.
Maximum 1 kit per household.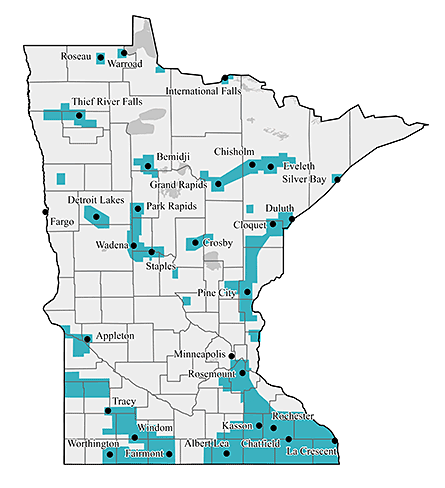 Minnesota Energy Resources services 179 communities in 52 counties throughout Minnesota.