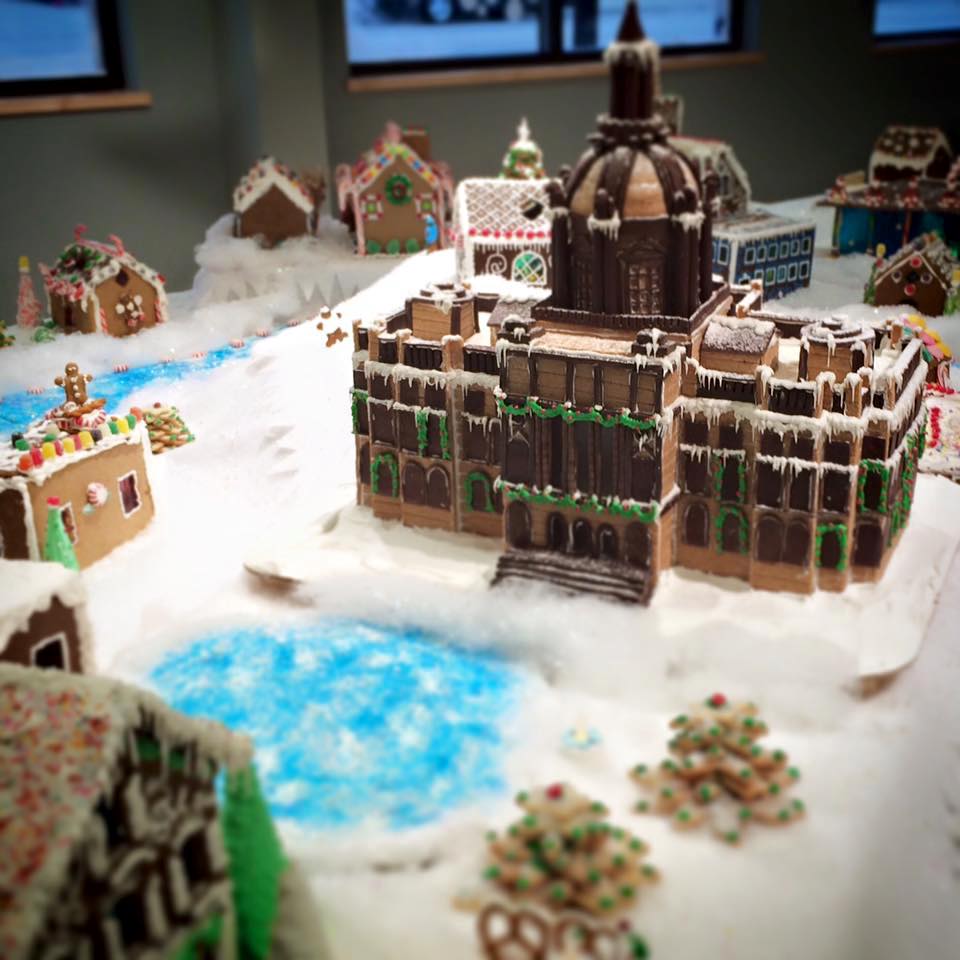 The Gingerbread Wonderland is a wonderful holiday tradition that's not to be missed.  It starts November 23rd and goes through January 5th so plenty of time to get it on your calendar.
I don't know of anywhere else where you can find Twin City buildings and landmarks made out of Gingerbread!  The event takes place at the Norway House, and more information can be found on their website. Admission is very reasonable, at only $5 for age 12 and up.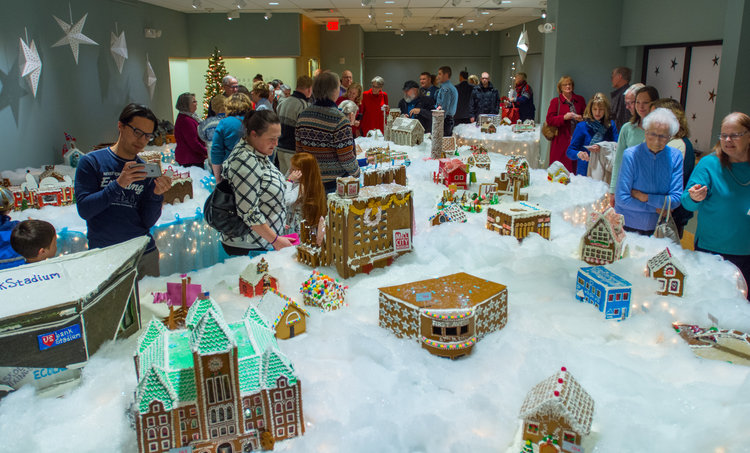 Enjoy holiday treats at 'Also Ingebretsen's' and surround yourself with all things gingerbread. Starting on November 23rd through January 5th, Gingerbread Wonderland at Norway House is open to visitors!
There's something special baking at Norway House! For the fourth year in a row, Norway House is building the Twin Cities out of Gingerbread in our Galleri!
Gingerbread (or in Norwegian, pepperkake) is a quintessential feature of the Norwegian holiday season. You will find gingerbread cookies, ornaments, and houses everywhere — in offices, stores, homes, and schools. Some towns and cities in Norway even go so far as to build replicas of their city out of gingerbread!
Together with families, friends, and neighbors, young and old, Norway House will be creating Gingerbread Wonderland – Twin Cities in our Galleri. You will find familiar buildings and landmarks — both contemporary and historical — created by everyone from professional bakers to first-time gingerbread enthusiasts.
Closed Thanksgiving, Christmas Eve, Christmas Day, and New Years.