Get a great deal on potatoes with the Kwik Trip Potato Sale!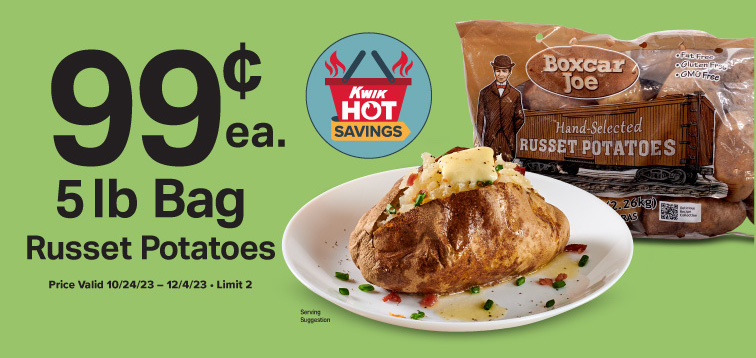 There are ALWAYS low Kwik Trip prices on potatoes, onion and bananas, but right now that potato price got even lower.
Now through December 4 you can get a 5 pound bag of russet potatoes for only 99¢! If you don't want to buy a full five pounds, you have the option of buying individual potatoes at 49¢ per pound – so the bag is definitely a much better deal!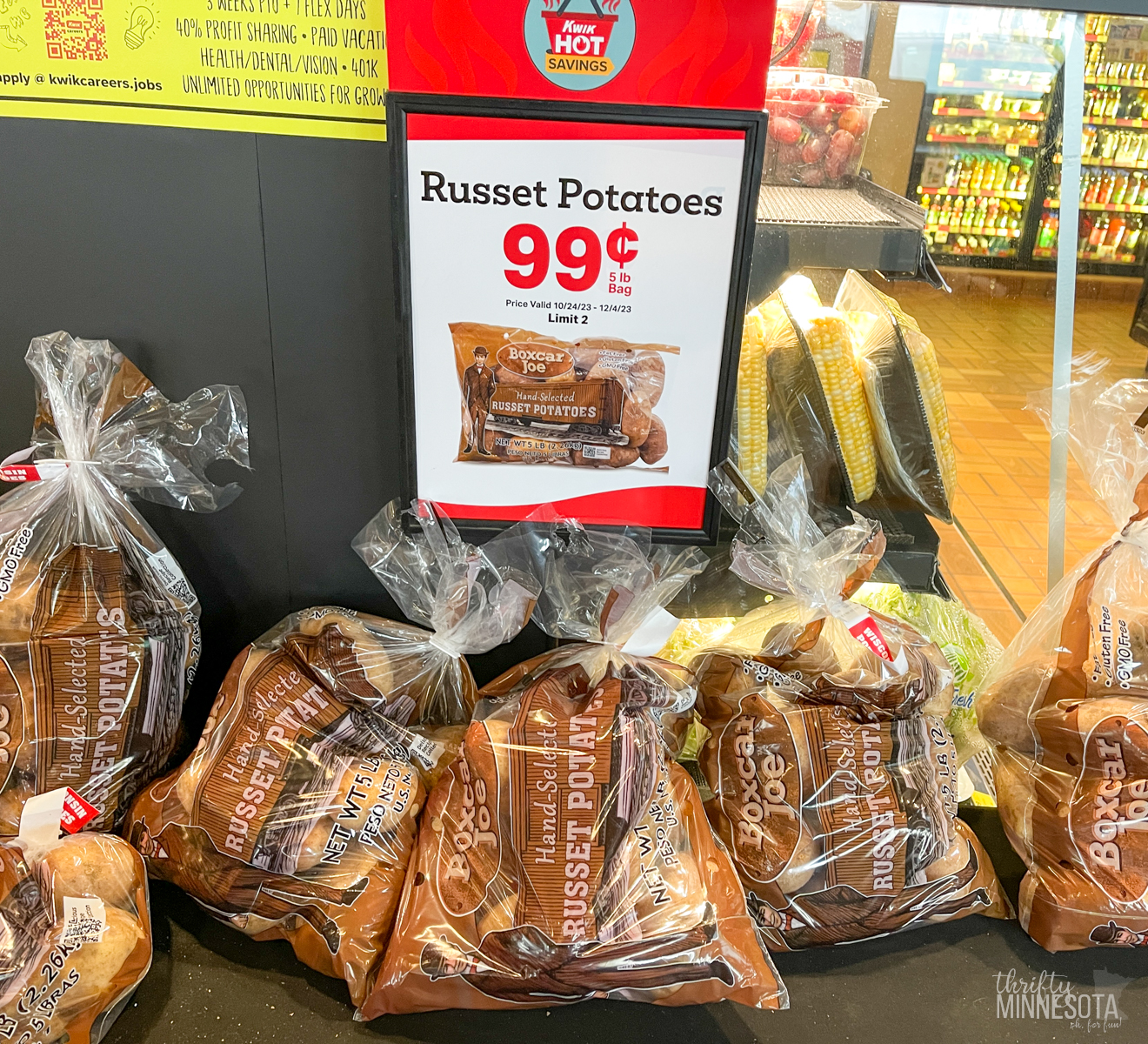 There is a limit of 10 pounds (2 bags) per person.
Potatoes are a great, inexpensive base for meals and can go a long way. You can make baked potatoes (either in the oven, or else prick holes in the skin and microwave them) and then top with a bit of leftover ham, ground beef, chili, veggies and a little cheese and you have a meal.
Since this sale goes all the way through early December, that means you can have potatoes to make your mashed potatoes for Thanksgiving and for a lot of other meals between now and then.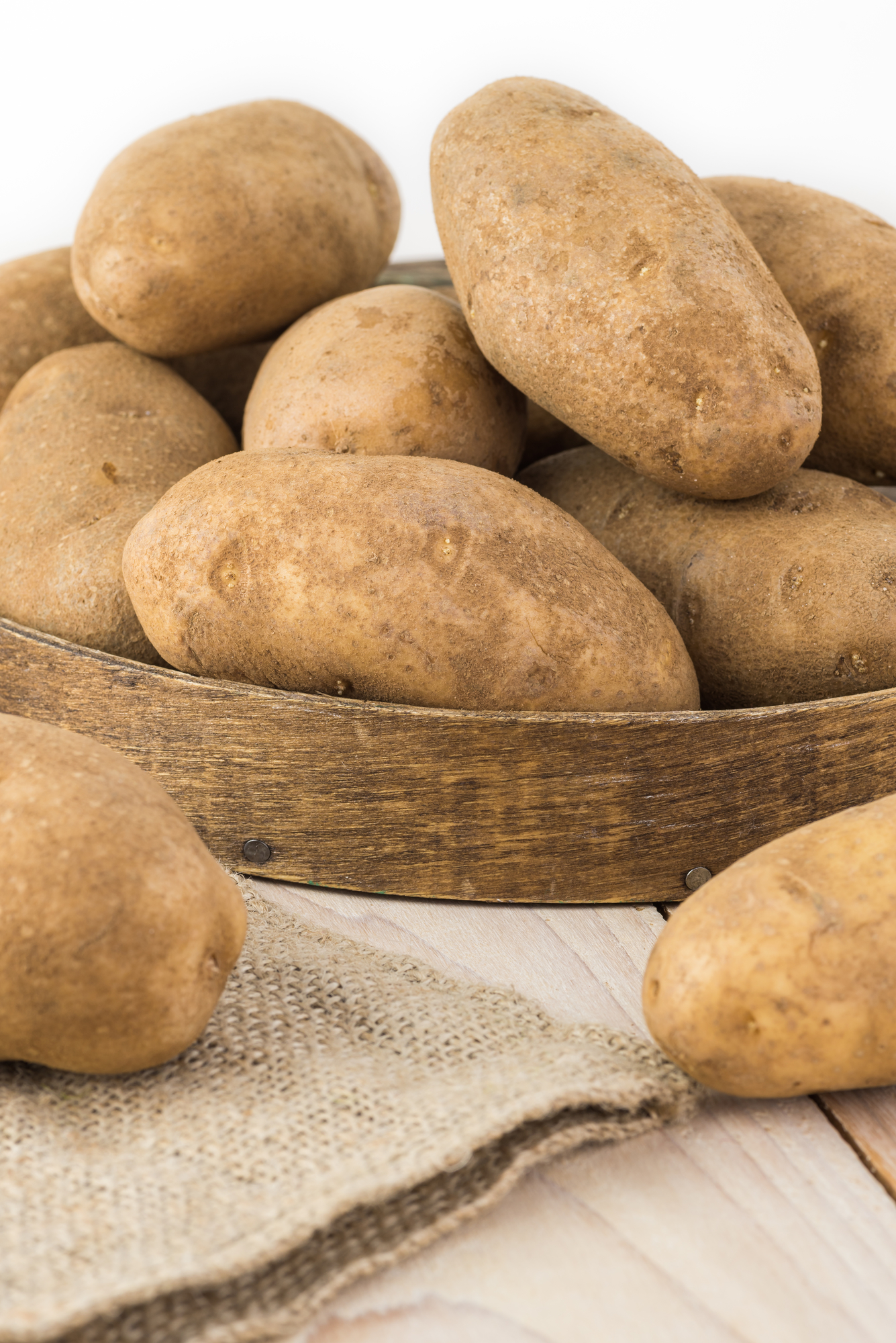 What are your favorite ways to use potatoes?