Tuesday, June 27, marked the Minneapolis red carpet premiere of SPIDER-MAN: HOMECOMING at AMC Southdale. Spider-Man wasn't the only superhero on hand for the celebration! Local superhero Peter Pearson, a 4th grade teacher, dad and husband from Blaine, MN battling Hodgkin's Lymphoma for the third time, was honored with the presentation of a Spider-Man: Homecoming local hero to superhero medal, presented by KFAN's Paul Lambert and Minnesota Vikings' Xavier Rhodes.
Movie fans and Peter's family were there to cheer him on and have their picture taken on the red carpet. There were also fun activities for the kids to make their own Spider-Man mask and receive SPIDER-MAN: HOMECOMING temporary tattoos.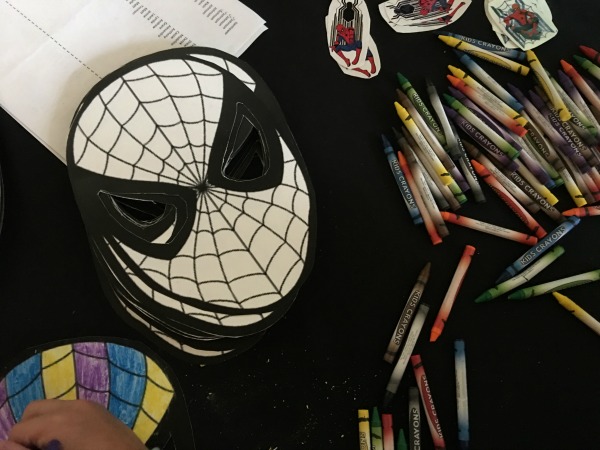 Paul Lambert and Peter Pearson then kicked off the movie, with Peter saying, "Throughout the past four years I have had some amazing experiences and one of them happened to be today. Thank you to the people at 18/8 Fine Men's Salon, Banana Republic, The Jason Show, everybody that helped me out today. It was an awesome day and I cannot wait to see SPIDER-MAN: HOMECOMING! "
Check ThriftyJinxy.com for a review of SPIDER-MAN: HOMECOMING on July 7th. All I can say for now is YOU WILL WANT TO SEE IT! Avoid the lines on opening weekend and buy advance tickets for SPIDER-MAN: HOMECOMING here.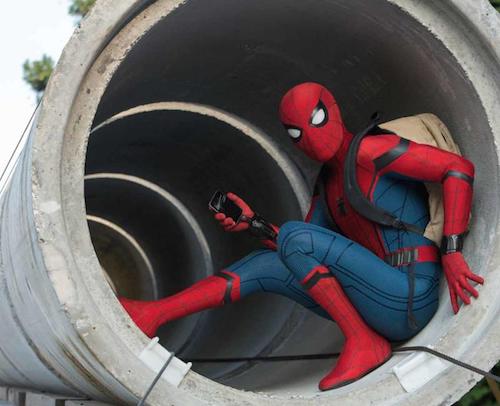 About the movie:
A young Peter Parker/Spider-Man (Tom Holland), who made his sensational debut in Captain America: Civil War, begins to navigate his newfound identity as the web-slinging super hero in Spider-Man: Homecoming. Thrilled by his experience with the Avengers, Peter returns home, where he lives with his Aunt May (Marisa Tomei), under the watchful eye of his new mentor Tony Stark (Robert Downey, Jr.). Peter tries to fall back into his normal daily routine – distracted by thoughts of proving himself to be more than just your friendly neighborhood Spider-Man – but when the Vulture (Michael Keaton) emerges as a new villain, everything that Peter holds most important will be threatened.