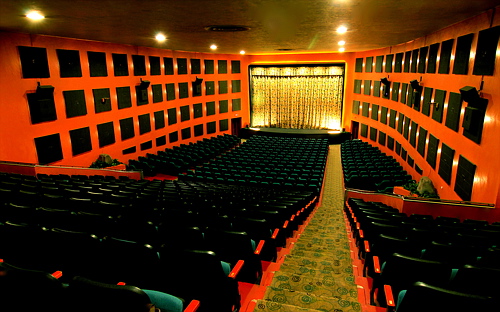 We've mentioned the Riverview Movie Theatre in Minneapolis before, a great place for inexpensive movies.  Occasionally they also have some special event movies.
We spotted three great events coming up soon.  The first is something new, the Adventure Film Festival.  It takes place this Thursday, November 15th. Enjoy the 2018 lineup of the best independent adventure films of the year.
Sing-a-long-a Sound of Music, a great film that the whole family can enjoy and yes even sing along with!.  Showing November 23-25 and again on December 1-2, advance tickets can be purchased here on their website.
The third special event show, although not for the whole family, should be quite popular – the Lord of the Rings Trilogy!  The Lord of the Rings event takes place December 30th and you can purchase advance tickets here on their website.