One of the many awesome things about Minnesota is that we have a great craft beer scene! All those breweries spread out over the state means we also have lots of craft beer devotees. Is that you? If so, you can take that craft beer love on a midwest road trip and head to Omaha where you'll not only find great craft beer – but also penny beers!
Omaha is super welcoming to Minnesota beer lovers and to help encourage us to visit, Omaha's Craft Breweries are offering an exclusive discount with the Omaha's Craft Brew Penny Pack that lets you buy one beer, get one for a penny. What a deal!
It's super easy to request your Penny Pack and instantly download the coupons directly to your phone. It comes via email and text and features "Buy 1 Get 1 for a Penny" coupons good at 12 featured breweries. The Penny Pack also gives you some background information about each brewery as well as its location, hours, phone number and website link – everything you'll need to plan your visit.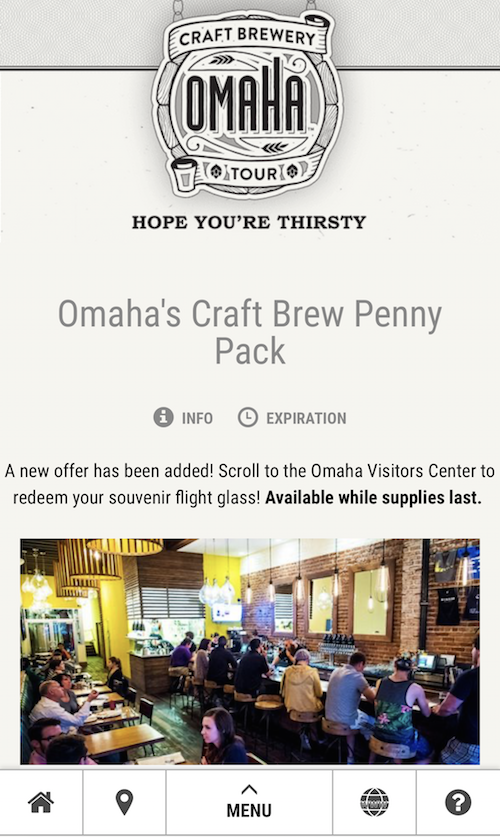 Besides visiting all the breweries and scooping up your penny beers, you can also get a free souvenir flight glass at the Omaha Visitors Center, which makes a great souvenir from your beer road trip to Omaha. Get Omaha's Craft Brew Penny Pack here!