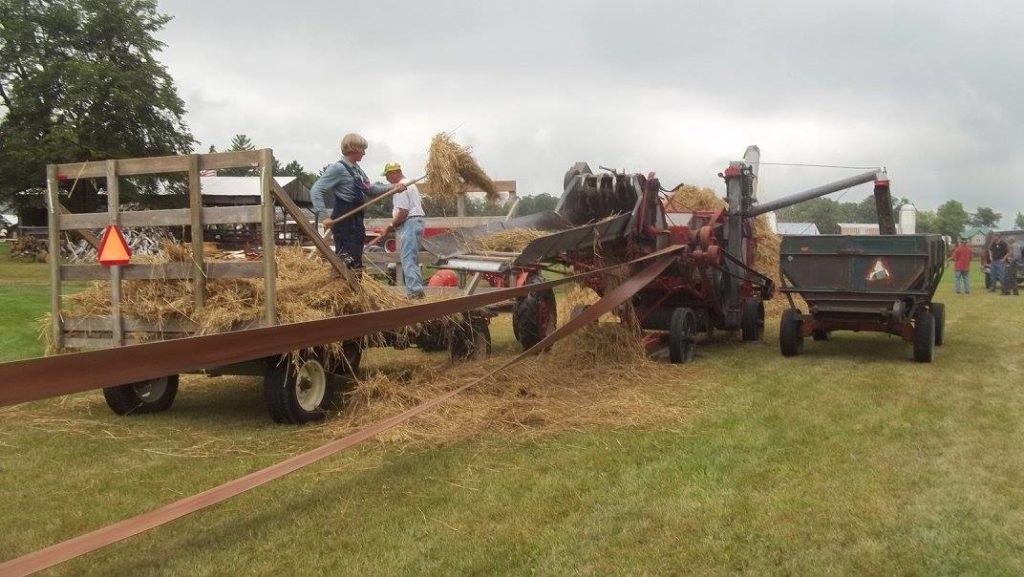 Although my Dad would take us to Threshing shows all over MN,  the Rose City Threshing Show and Heritage Festival was just a few short miles from where I grew up. The noises of the engines, the smells of the food and all of the other sites and sounds make them a fun event for all ages.
Rose City Threshing Show and Heritage Festival takes place the last full weekend of July.  This year it falls on July 27-28.  Rose City is located in central MN, not far from Alexandria, Osakis and several other up that way. Admission is $8 and 12 and under are free.  A full list make the admission price worth it!  Some of the activities include:
This year's feature Feature will be Garden Tractors and Attachments
Parade each day at 11am
Children's Barn
Black Smith house will be forging projects
Lumber sawing demonstration
Music
Saturday is Petal Pull Tractor Pull in the morning and the big boys Tractor Pull in the afternoon.
Sunday is the ATV and Lawn Mower Pull.
Breakfast served each day (hearty sausage links, pancakes, sweet rolls and beverage)
Porkchop dinner
Buildings to go through
Chainsaw carver
Plus a whole lot more!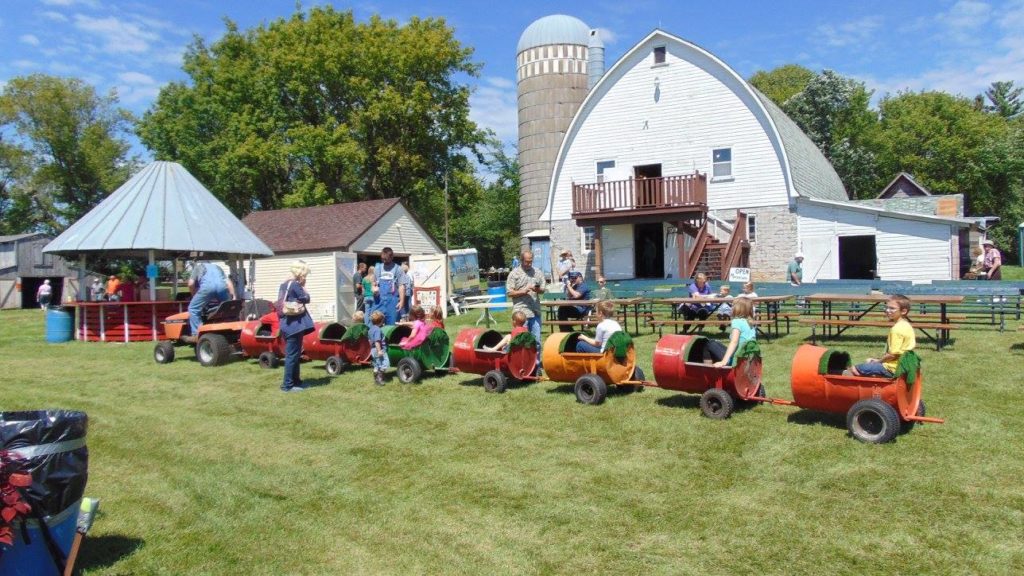 What does "Threshing" mean: 
So what really is a "threshing show"? Back in the day, all farmers threshed their grain. Usually, neighbors got together, and helped each other with this chore. The grain had to be cut, shocked and stacked. After a week, the grain was loaded unto bundle rack and hauled up to where the threshing machine was set up. The grain bundle was toss unto the platform and the chains took the bundle into the machine. There the heads of the grain are beaten off from the straw. The grain goes into a box and the straw is blown out of the back of the machine unto the ground.