Schaper Park in Golden Valley features a cool challenge course, an all-inclusive play structure, and more.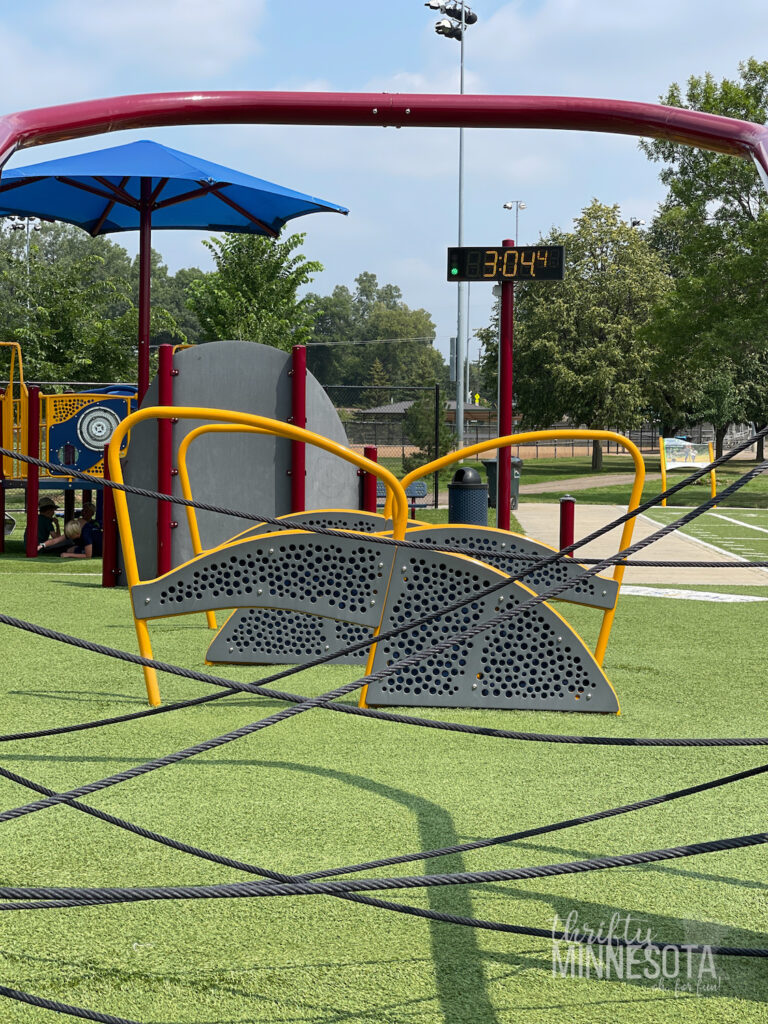 While we have tons of great city and neighborhood parks in Minnesota, sometimes it's hard to find ones that keep older kids engaged too. Schaper Park, in Golden Valley, is great for that!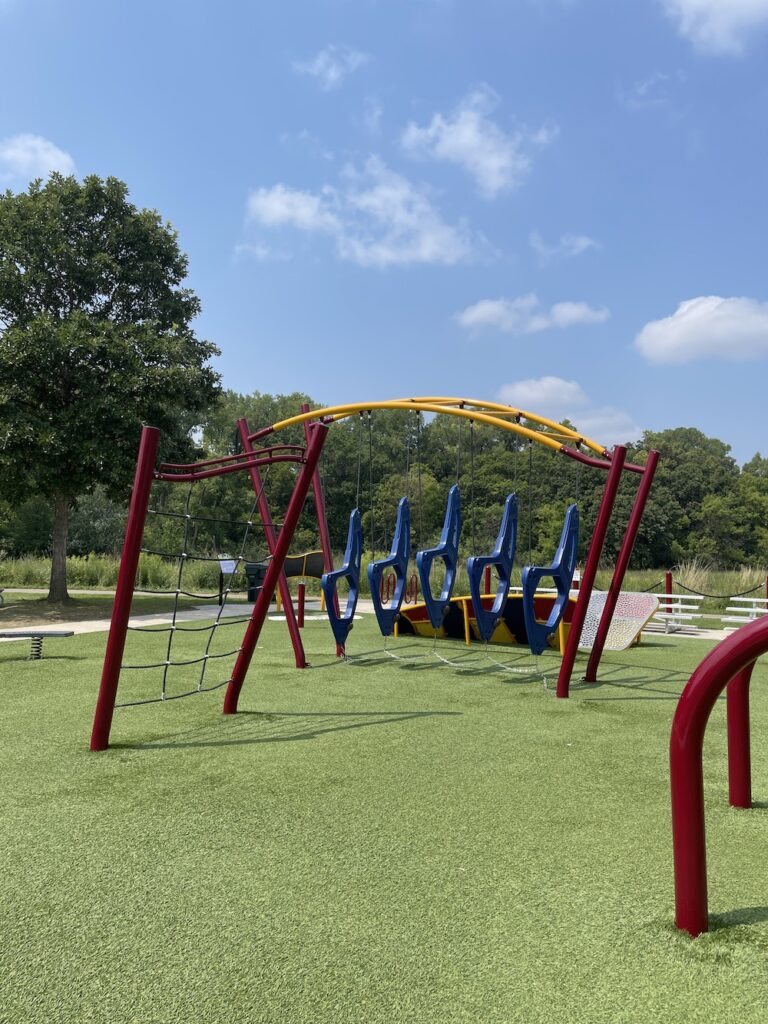 We stopped on a recent drive to check it out and it's got fun for everyone of different ages and abilities.
The park features a challenge course designed to encourage active lifestyles. It's designed for ages 13 and up with obstacles to navigate over, under, around, and through – all while racing against a digital clock.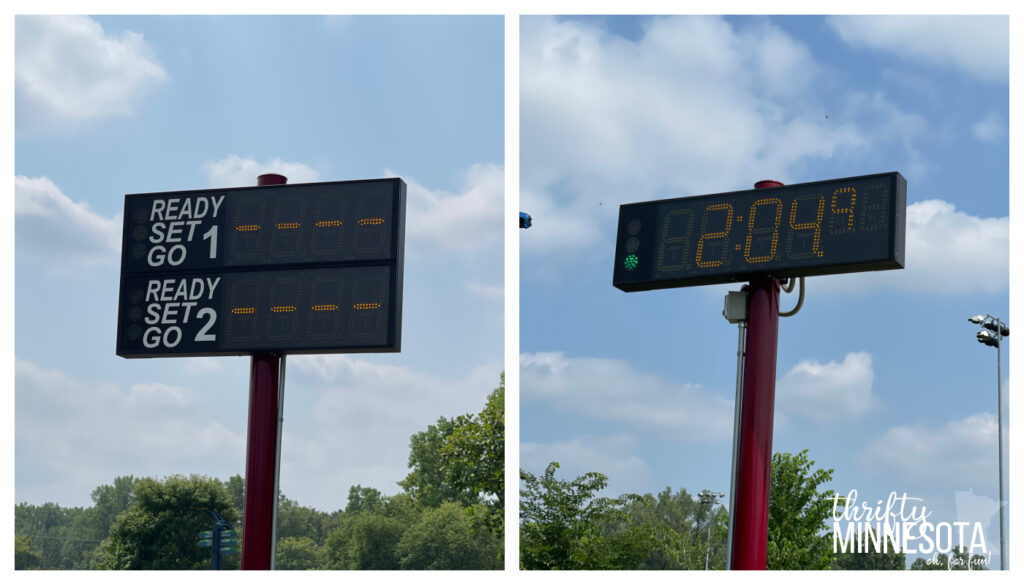 We love that the clock lets you start and stop it while racing – making the obstacle course run seem extra official.
Schaper Park's all-inclusive play structure makes it possible for families of all ability levels to enjoy the park.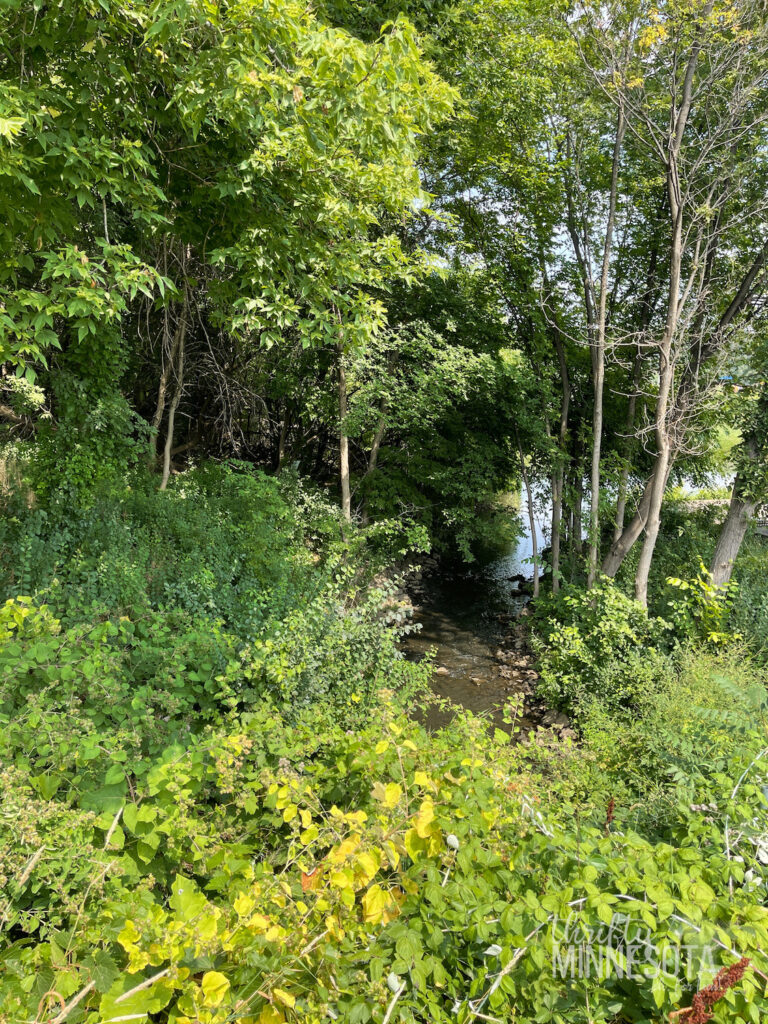 Luce Line Regional Trail also travels through Schaper Park. The short part we walked on a wooded pathway was beautiful! We're looking forward to exploring more of it in the future.