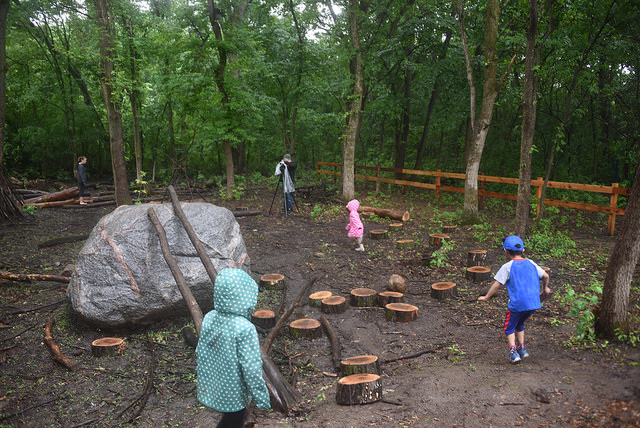 A friend recently told me about her visit to the Nature Play Area at Terrace Oaks Parks.  Not a typical play area, the Nature Play Area is simply about nature, which of course is awesome.  Not everyone has a woods to play in and this play area is a great substitute.
The park is located in Burnsville and just opened up recently, you can find more specifics about the park here on the city website.  I would love to see more parks like this pop up in the metro area!
The Nature Play Area features natural elements that allow kids of all ages to climb, jump, build and explore. Features include painted animal tracks, tree cookies, climbing logs and rocks, building sticks and limestone block benches.