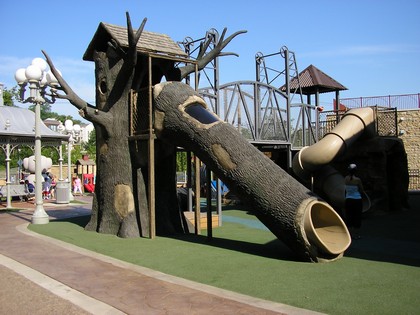 If you've never been to the one of the kind Teddy Bear Park in Stillwater, add it to your list.  Not only does it offer great outdoor fun for kids, it's a nice spot to enjoy the view of Stillwater as it's located up on the hill.  A rare perk for an outdoor park, there are nice indoor bathrooms on site.  It's not open all year, but we received news that Teddy Bear Park is open for the 2019 season. There's sure to be plenty of warm days ahead to enjoy this great place.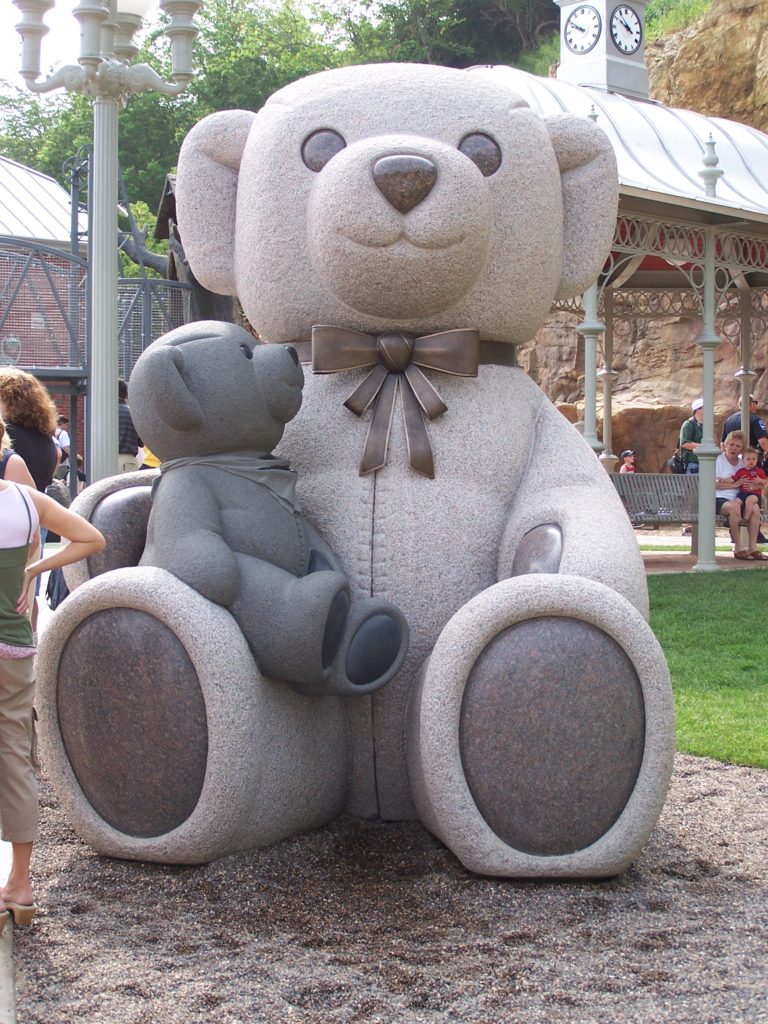 Additional information about Teddy Bear Park:
Teddy Bear Park is located at 207 Nelson Street E on the corner of 2nd Street South and Nelson Street near downtown Stillwater. The park is open to the public 8 am to 8 pm from mid-April to mid-October weather dependent.
The park play equipment is designed for children 7 years of age and younger.  There is no admission to visit and play in the park.
We don't live close enough to visit this great park very often, but we do stop by when we are in the area.  Are there other great parks you've discovered in outstate MN that we can write about?  Please send us a message or comment below. Would love to share other great places with our readers.