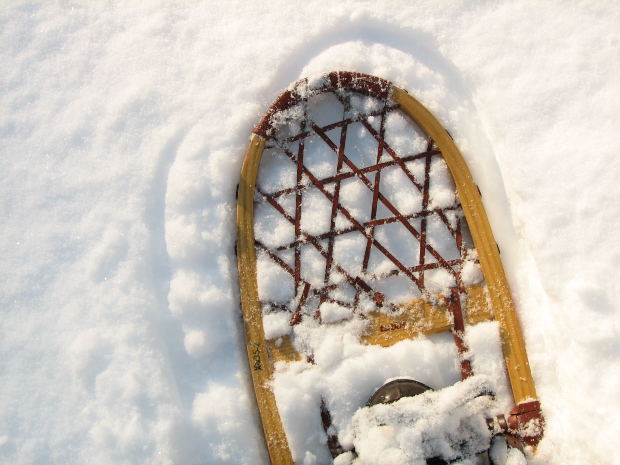 Living in the snowy haven of Minnesota, we have lots of opportunities for snowshoeing! Throughout the state there are numerous locations where you can snowshoe and rent the equipment to do so.
We shared this last year and have added to the list so thought we would share again. Doing some research, I found that there are endless places to rent snowshoes. That means there's really no excuse for giving it a try.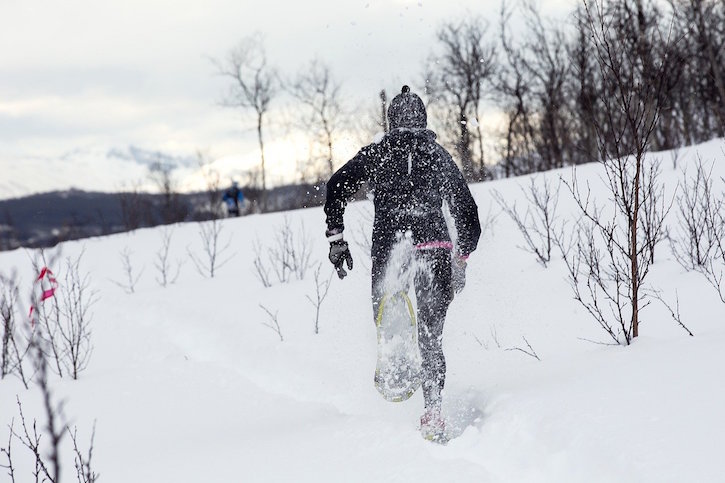 With so many different options, think of all the different scenery you can explore this winter. Snowshoeing is a great inexpensive way to get out and see some wildlife and get some exercise. We rented snowshoes from our city and then drove to Banning State Park last year. We all had fun and hopefully we can explore other areas in the new year.
Our recently retired neighbor decided this year is the year to get better nature and wildlife photographs. He decided that snowshoes just might be the trick to getting those. Another friend of mine wanted to exercise where there is scenery. Whatever your reason to give it a try, check out some of these places to rent or try them out. Also if anyone knows of a place we did not mention, please let us know and we will add them to the list.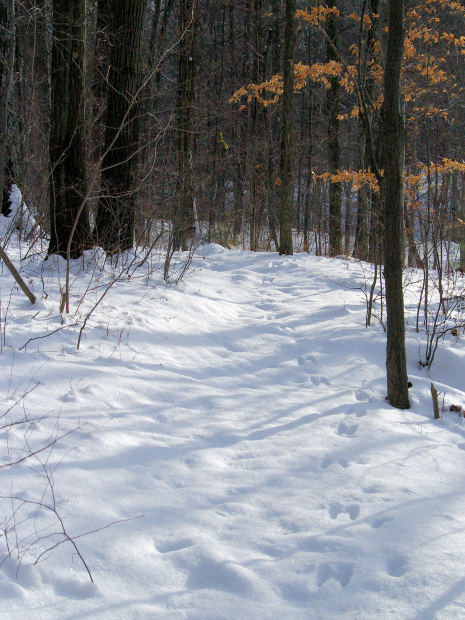 Where to Snowshoe in Minnesota:
Anoka County Parks
$5/2 hours. Rentals are available at Bunker Hills, Coon Rapids Dam, and Wargo Nature Center.
Dakota County Parks
$7/hour for adults (18+), $5/hour for children (17 and younger). Due to COVID-19, 3-hour rates have been discontinued.
Hartley Nature Center (Duluth)
Equipment rentals will begin mid-January.
Lakeville Parks & Recreation
$3/day. 3-day minimum on weekends. They recommend Ritter Farm Park as an excellent place for snowshoeing. $75 deposit per pair.
Minneapolis Parks & Recreation
$12/day at two different locations.
Minnesota Landscape Arboretum (Chaska)
$7/hour and $5 for each additional hour. The Landscape Arboretum has 11 miles of trails that meander along 1,200-plus acres of woodland, prairie, wetland, and open fields.
Minnesota State Parks
$6/day. With 15 of the Minnesota State Parks offering rentals, you don't have to live in the Twin Cities for this opportunity.
REI Bloomington
$22/day for basic snowshoes, $8/day for kids' snowshoes. Additional nights are $7 and $2, respectively. $100 non-member deposit. (Members have lower-priced rentals, too.) REI stores also have occasional classes about snowshoeing basics as well as guided day trips.
River Bend Nature Center (Faribault)
$5/person for members, $10/person for nonmembers.
Springbrook Nature Center (Fridley)
$5/day. Adult and child sizes available on a first come, first served basis. Available for use between 9 am – 2 pm. They only rent when there is enough snow on the ground (3+ inches of snow pack).
Tamarack Nature Center (White Bear Township)
$14/2 hours (ages 13+), $10.50/2 hours (ages 6-12), $7/2 hours (ages 3-5). Online reservations are highly recommended.
Three Rivers Park District
$5/2 hours. Available at eight of their locations (Baker, Cleary Lake, Eastman, French, Gale Woods, Lowry, Mississippi Gateway, and Richardson). Reservations are required to guarantee availability.
University of Minnesota Recreation and Wellness Center (Minneapolis)
$8/day for adults, $2/day for kids. 3-day rates are available (works out to pay for two days, get a third day free).
Westwood Hills Nature Center (St. Louis Park)
$5/hour (resident), $6/hour (non-resident). There is a minimum of a 6-inch snow base for snowshoe rentals.
Where do you plan to snowshoe next? Let us know your experience and your favorite locations.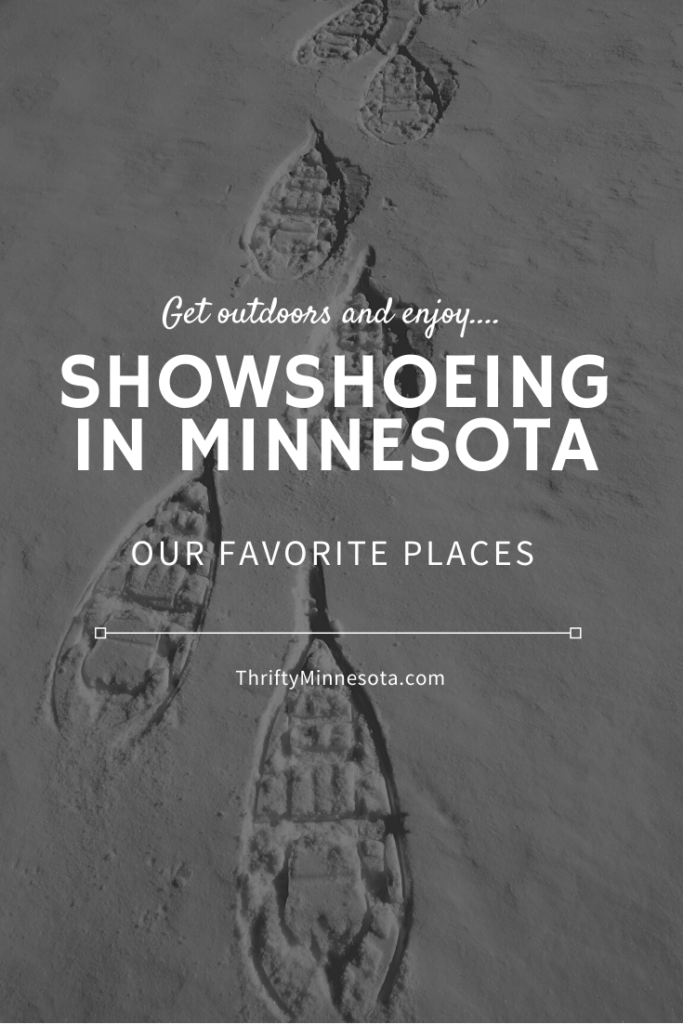 About the Author
Latest Posts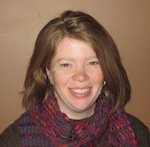 Kristi is married with twin girls in high school. She grew up on a small dairy farm, but now lives in the southern suburbs of the Twin Cities. She enjoys finding free or thrifty things to do whether they are outings close to home or last minute adventures to far-away places.
Kristi can also be found enjoying estate sales, attempting to garden, volunteering in the wetlands or a favorite thrift store, or maybe just enjoying a good play in one of the many theatre venues in the area.