TROLLS BAND TOGETHER is coming to theaters November 17, but you and your kids can see it early with a free advance screening on November 11!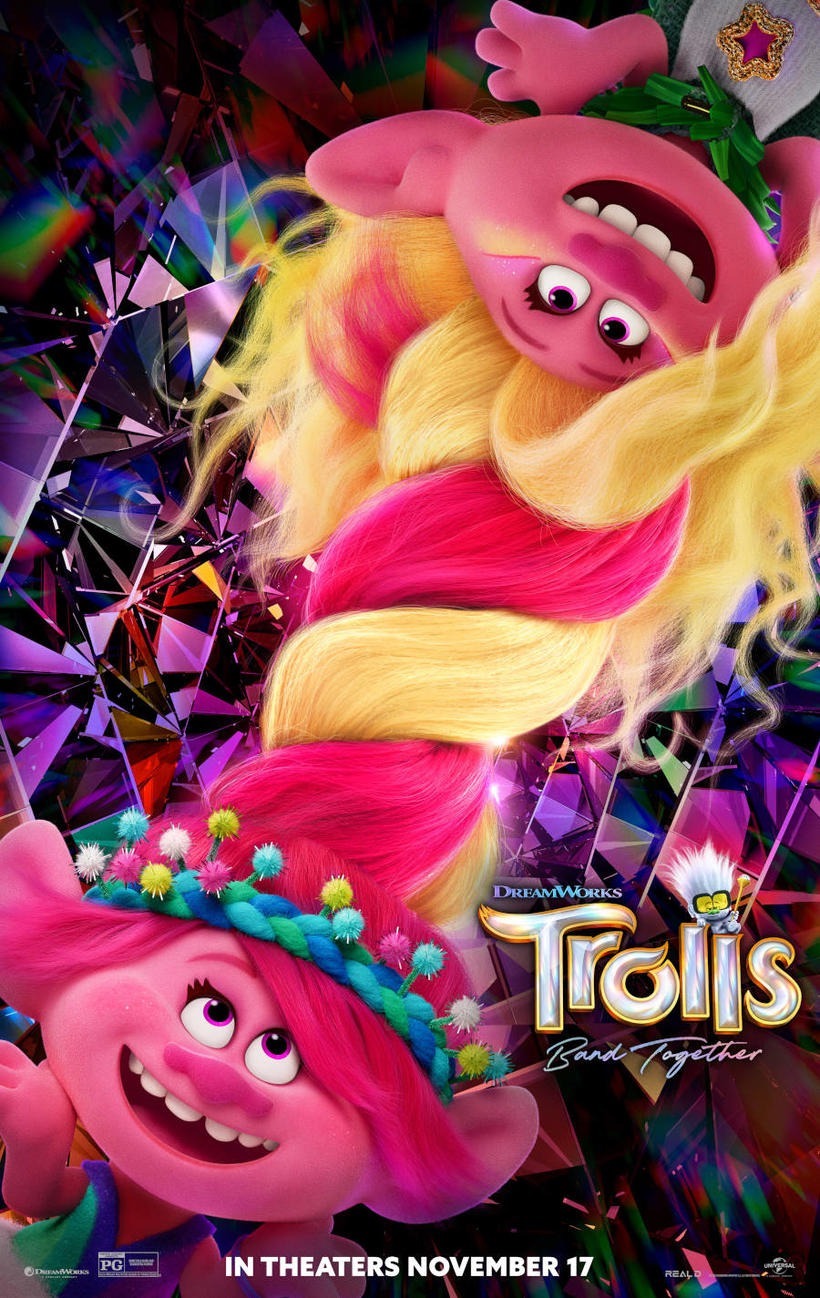 Everyone's favorite rainbow-colored friends are back for another adventure in TROLLS BAND TOGETHER!
It will be coming to theaters everywhere November 17, but you and your kids have a chance to see it early with this free advance screening!
If you haven't seen it yet, take a look at the official trailer:
More About TROLLS BAND TOGETHER:
After two films of true friendship and relentless flirting, Poppy (Anna Kendrick) and Branch (Justin Timberlake) are now officially, finally, a couple (#broppy)!
As they grow closer, Poppy discovers that Branch has a secret past. He was once part of her favorite boyband phenomenon, BroZone, with his four brothers: Floyd (Golden Globe nominated electropop sensation Troye Sivan), John Dory (Eric André; Sing 2), Spruce (Grammy winner Daveed Diggs; Hamilton) and Clay (Grammy winner Kid Cudi; Don't Look Up).
BroZone disbanded when Branch was still a baby, as did the family, and Branch hasn't seen his brothers since. But when Branch's bro Floyd is kidnapped for his musical talents by a pair of nefarious pop-star villains—Velvet (Emmy winner Amy Schumer; Trainwreck) and Veneer (Grammy winner and Tony nominee Andrew Rannells; The Book of Mormon)—Branch and Poppy embark on a harrowing and emotional journey to reunite the other brothers and rescue Floyd from a fate even worse than pop-culture obscurity.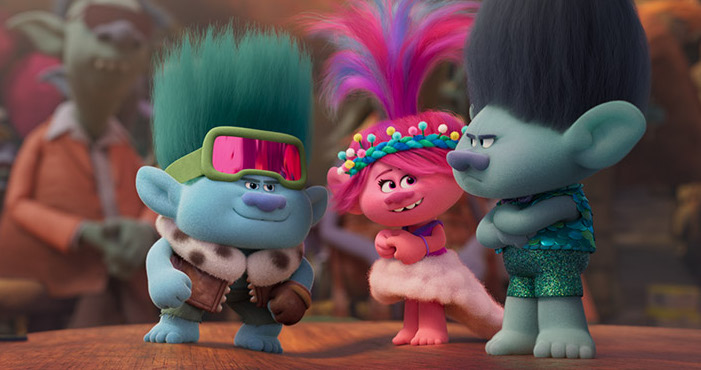 To get early advance notice of future advance screenings, be sure to follow our Facebook page!
TROLLS BAND TOGETHER Advance Screening:
Here's your chance to see TROLLS BAND TOGETHER before it comes to theaters! You're invited to an advance screening on Saturday, November 11th at 10:30am at Showplace ICON West End in St. Louis Park. Get your passes here.
Sign up for our newsletter here.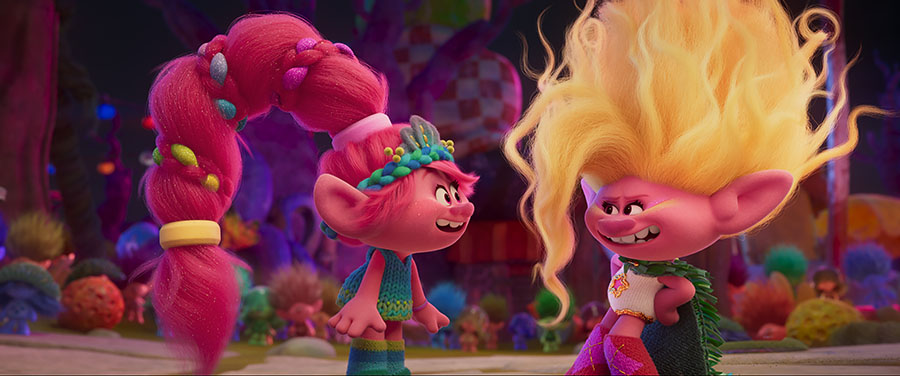 About the Author
Latest Posts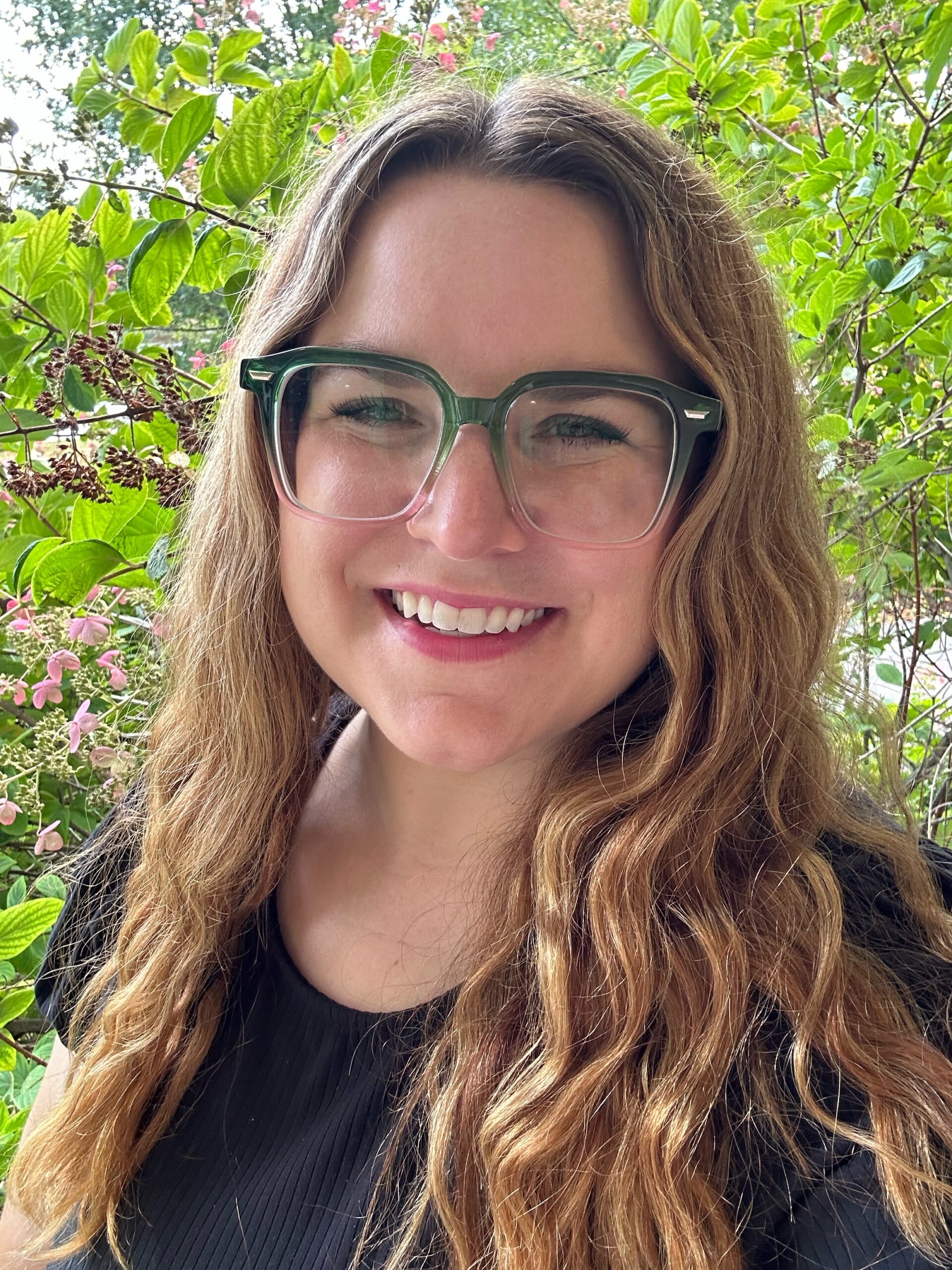 Hannah is a married mom of 3 kiddos in the northeast area of the Twin Cities. Born and raised here in MN, she loves finding deals and special events to share with others.
Hannah enjoys spending time with family and friends, reading books, going on road trips up north, singing along with the radio and finding new thrift stores to shop! Hannah is also a fierce advocate for people with disabilities and is always on the lookout for more sensory friendly opportunities in the Twin Cities.