Meet up with Wake Up with FOX 9 and enjoy free coffee Wednesdays through March 22.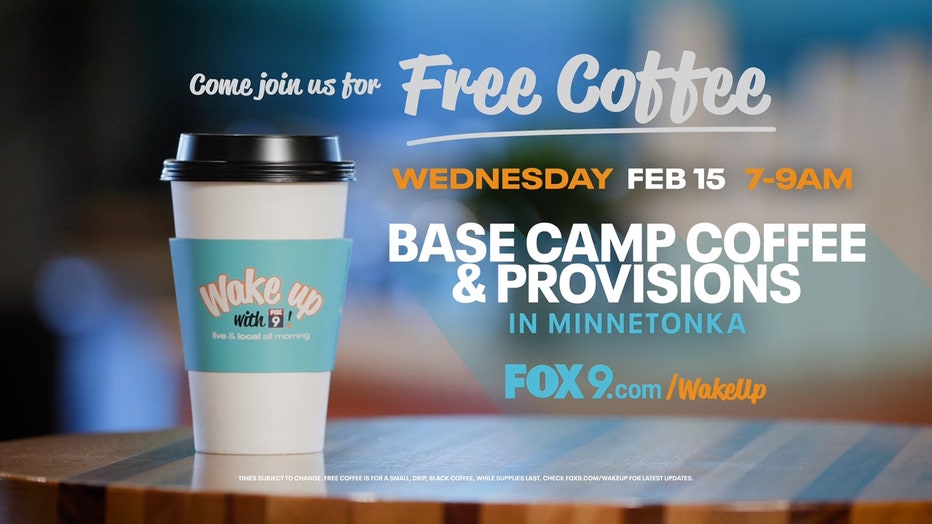 If you watched the Super Bowl you may have seen the new Wake Up with FOX 9 ad that uses their original jingle (performed by The Blenders) from over 20 years ago!
It's a fun new commercial with the morning on-air family all riding the Light Rail.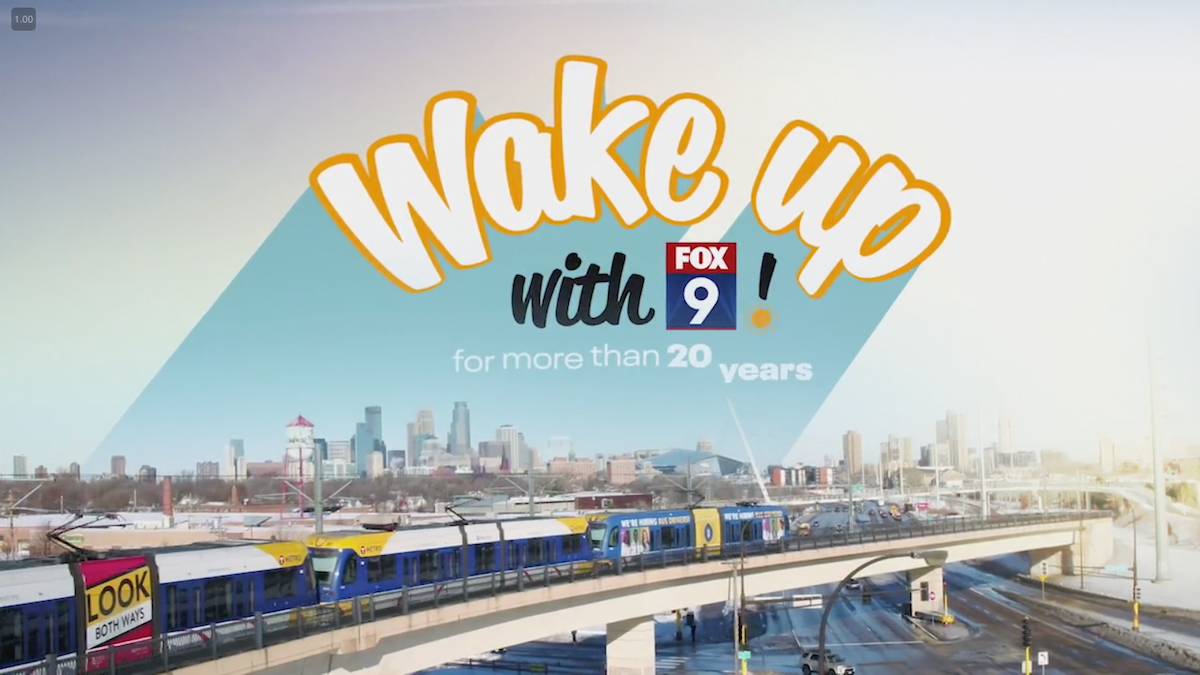 To celebrate the new campaign, they're inviting you to different locally owned coffee shops across the Twin Cities Metro each Wednesday. Meet them and enjoy a free coffee at the locations below from 7am to 9am (while supplies last).
February 15
Base Camp Coffee & Provisions
14625 Excelsior Blvd., Minnetonka
February 22
The Get Down Coffee Company
1500 N 44th Ave., Minneapolis
March 1
The Buzz Coffee and Cafe
411 Burnsville Pkwy., Burnsville
March 8
The Wild Bean
88 Mahtomedi Ave., St. Paul
March 15
Lost Fox
213 4th St. E Suite 100, St. Paul
March 22
West Side Perk
7700 West Old Shakopee Road, Bloomington