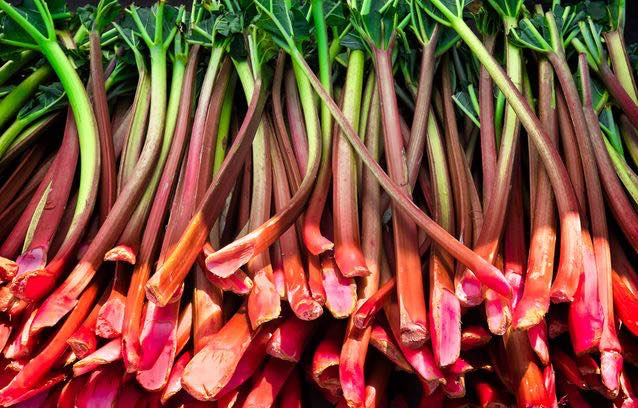 It's time for the 20th Annual Rhubarb Fest in New Brighton.  It takes place this coming Sunday, June 4th.  Hours are from 1-4pm. It takes place at the Long Lake Regional Park in New. Brighton.  *There's also a great volunteer opportunity taking place on Saturday to help pick the rhubarb.
Everyone is invited to the Twentieth Annual "Rhubarb Fest," sponsored by the New Brighton Area Historical Society (NBAHS)! The event honors the Hipp Family and the many young men and women who worked the fields at Joe Hipp's Lakeside Berry Farm in Long Lake Park from the 1920s to the 1980s.

Every year on the Saturday before the fest, we pick rhubarb to make the desserts. If you can help pick rhubarb on Saturday, June 3, please call 651-633-6275. Other questions may be addressed to 651-633-4070.

Available for purchase: homemade rhubarb dessert sampler plate, strawberry-rhubarb jam,
fresh rhubarb stalks, rhubarb plants, and rhubarb recipe booklets.