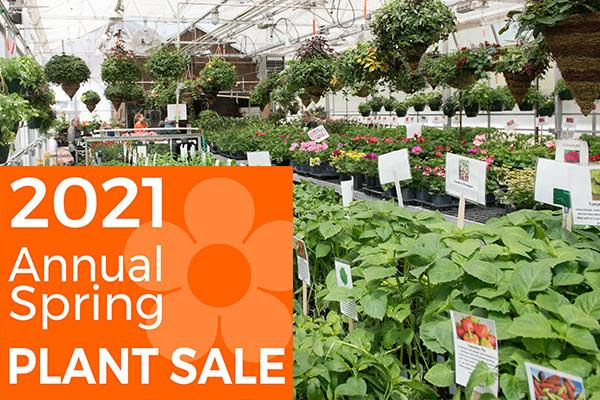 Do you have the garden ready? It's almost time for the Annual Spring Plant Sale at HTC. Order online starting today (Monday, April 19).
Due to COVID-19, customers will not be able to browse the greenhouse. However, you will still be able to purchase quality house plants, hanging plants, annuals, perennials, herbs, vegetables, and other edibles via a convenient online option.
Pickup dates are Thursday and Friday, May 6 and May 7 as well as Monday – Thursday, May 10 – May 14 between 9 am – 6 pm daily. When you order, you will also reserve your pickup time. The pickup location will be at their Brooklyn Park Campus Greenhouse (9000 Brooklyn Boulevard).


You don't want to miss this huge sale! An incredible selection of healthy plants are ready for spring. Whether you cultivate acres of vegetables or focus on a patio container garden, you'll find exactly the right plants. Tons of tomatoes, plenty of pollinator-friendly plants, gorgeous geraniums.

Hennepin Technical College (HTC) Annual Plant Sale is a fundraising event held by the Landscape, Horticulture, and Greenhouses program. The event proceeds are used to support program operations and scholarships for students in the program.
You can find more specifics about the hours and location here on their website.