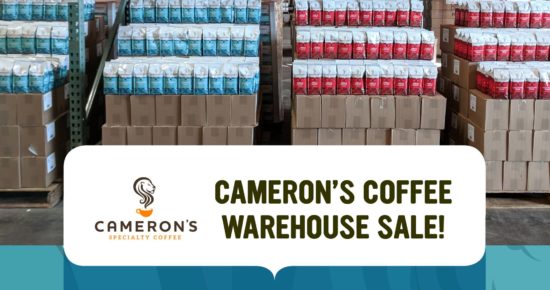 Anyone else LOVE Cameron's Coffee? (My favorite is Highlander Grog.) You're in luck as the Cameron's Coffee Warehouse Sale is coming up soon! Shop this sale in Shakopee for great deals on their delicious coffee.
Sip on free samples of your favorite blend or flavor while you shop the aisles. They'll have a limited number of Cameron's T-shirts for sale, as well as free burlap.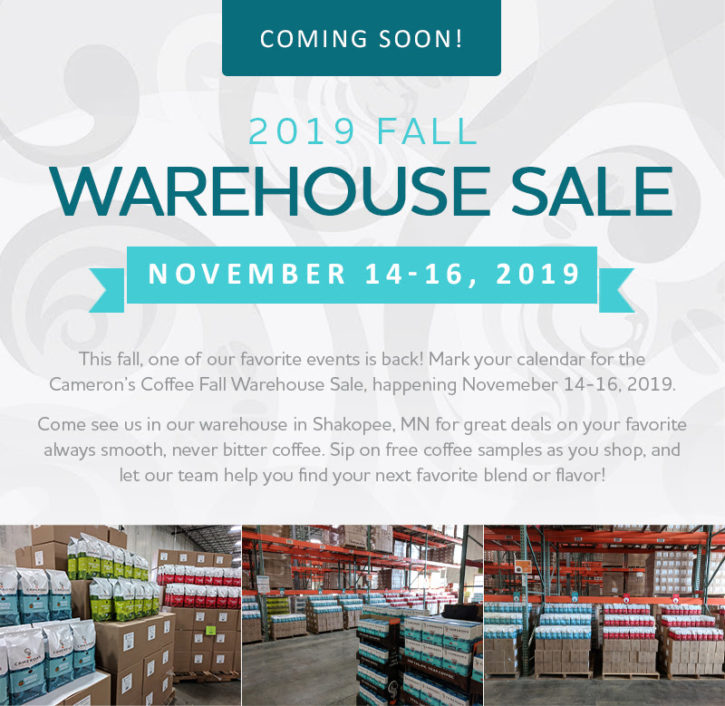 Cameron's Coffee Warehouse Sale hours are as follows:
Thursday, November 14th: 9 am – 5 pm
Friday, November 15th: 9 am – 5 pm
Saturday, November 16th: 9 am – 4 pm
Location is 5555 12th Avenue East, Suite 170 in Shakopee, across the street from the Cameron's Roasting Facility. Find all the details HERE.