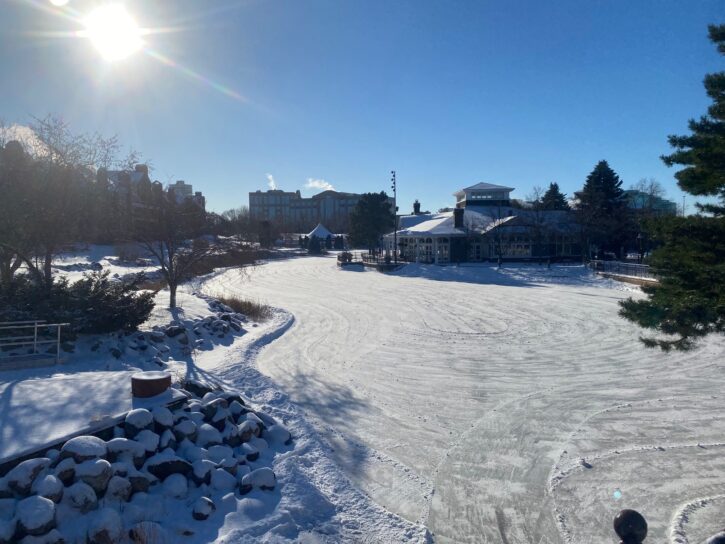 Sunday, January 16 is the 31st annual Winter Ice Festival at Centennial Lakes Park in Edina. The festival is a FREE event with no admission fee.
Skate rental (if you need it) is $8 per pair, and you can also rent a kick sled for $8 per hour. Rentals and concessions (including mini donuts!) are available inside Hughes Pavilion (please wear a mask inside the pavilion).
Glide under the bridges and across the picturesque 10-acre lake at Centennial Lakes Park. Sit by an indoor or outdoor fire place to warm up or watch all the fun. Enjoy music from a DJ or take a trolley ride.