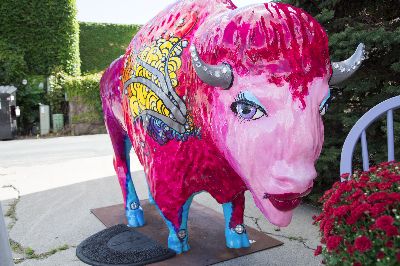 The Buffalo are roaming around the town of Buffalo!  You can pick up your free map or print it off the website here.  The herd of 24 different buffalo statues are roaming all around the town, each with it's very own distinct personality.  They make a fun scavenger hunt and great photo props once you find them!
We love to find statues all around Minnesota, perhaps you have a favorite spot you like to stop for a photo?  The big fish on the way to Duluth or maybe Jolly Green Giant?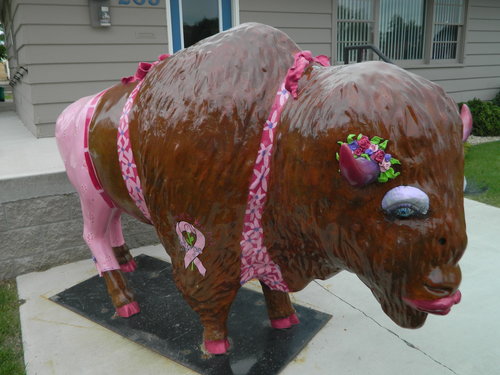 Additional information about the "Roam":
Looking for a fun way to explore beautiful Buffalo? A fun activity for the kids while traveling? Enjoy the Buffalo Roam tour! The Buffalo Championship Rodeo Association had businesses commission the creation and decoration of life-size buffalo statues in 2004. Since then, the herd has grown to 24 life-size statues that can be found in businesses, parks, museums and storefronts all over our friendly town. Each Buffalo has its own design and own story to tell!