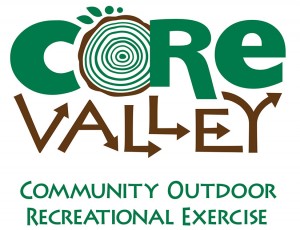 First of all… if there are other parks like this in Minnesota, I would love to know. This park looks like the idea of playing in nature is "with" nature. I have not been to CoreValley in Eagan yet, but it is on our list of parks to try soon. The website says it is for all ages, but again no personal experience to say for sure what there is for the younger crowd. I have been told there is a "regular" playground right near it. A back up plan if this type of place is not quite what your kids were looking for in a "park".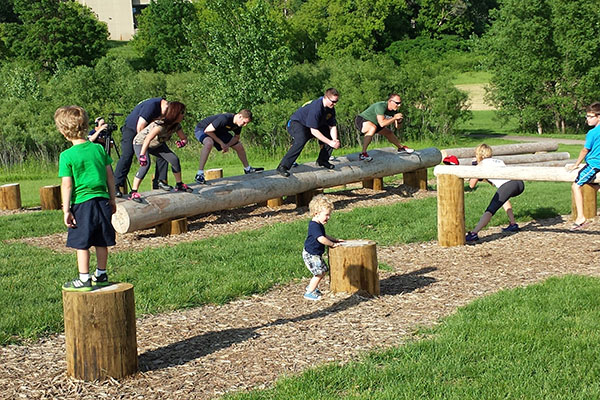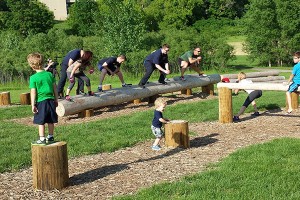 What is Core Valley? It's a new custom-designed fitness area that encourages outdoor natural play for all ages. A series of large logs, placed at angles and at varied heights, are designed to encourage one-of-a-kind workouts on a unique course. Whether you are seeking general fitness, athletic development or training for an obstacle course run, the Core Valley equipment will help you work toward your fitness goals and keep your workout fun. Come and climb over, crawl under or swing on the equipment – the sky is the limit for what you can do at Core Valley. Core Valley is located in Eagan's Central Park near the Eagan Community Center.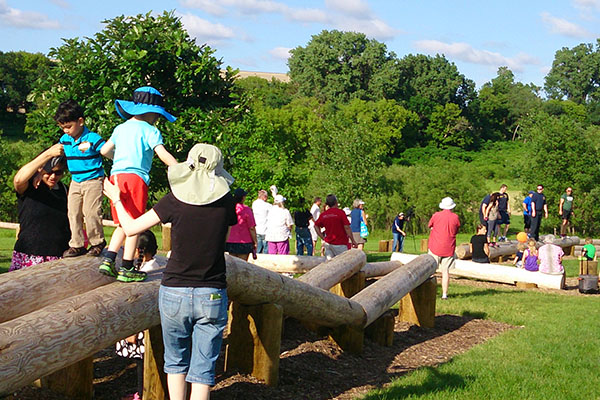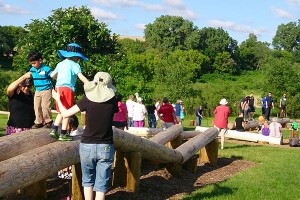 If you have been to CoreValley in Eagan, let us know your thoughts about it in a comment!!
About the Author
Latest Posts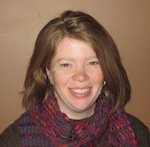 Kristi is married with twin daughters. She grew up on a small dairy farm, but now lives in the south metro area. She enjoys finding free or thrifty things to do whether they are outings close to home or last minute adventures to far-away places.
Kristi can also be found enjoying estate sales, attempting to garden, volunteering in the wetlands or a favorite thrift store, or maybe just enjoying a good play in one of the many theatre venues in the area.