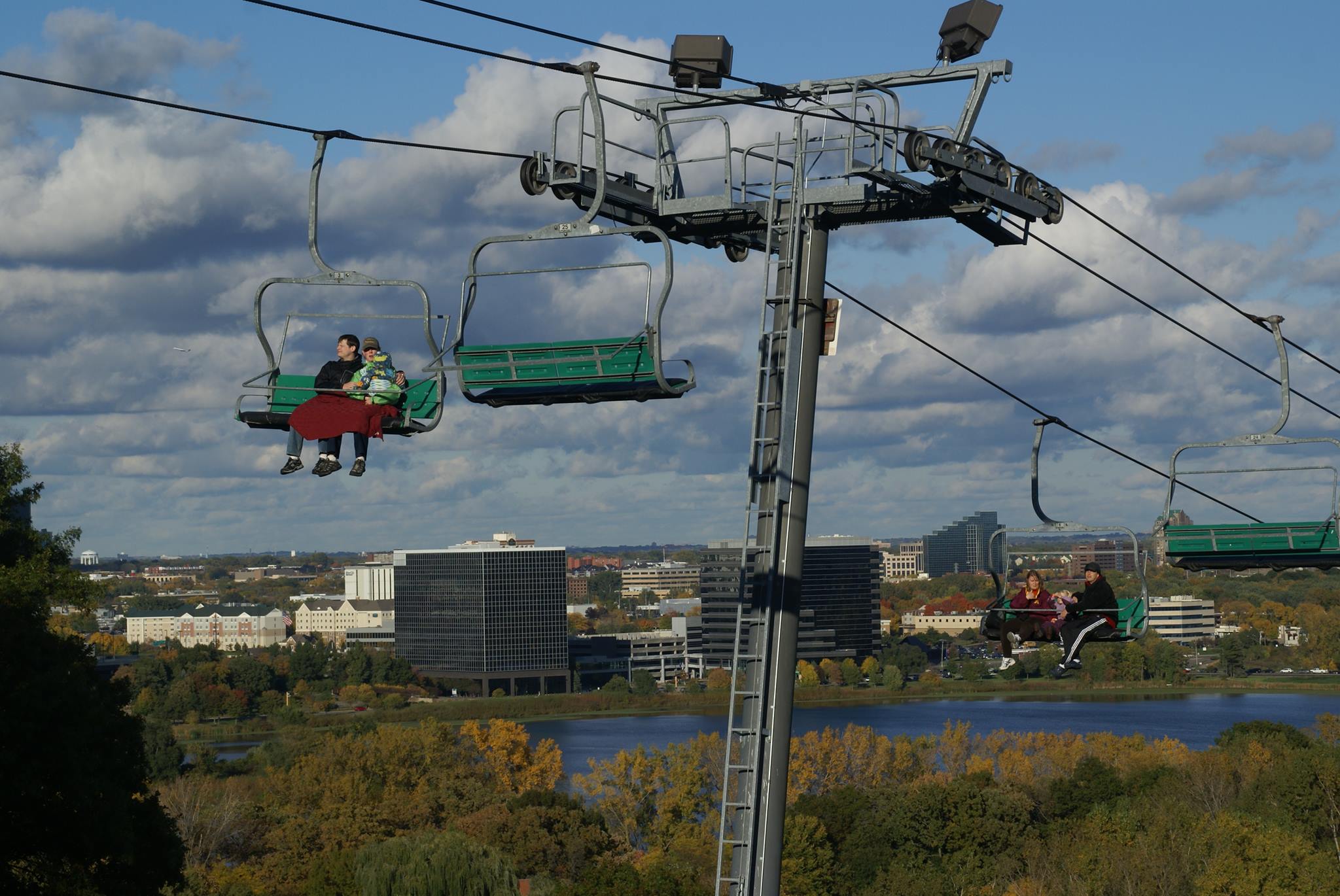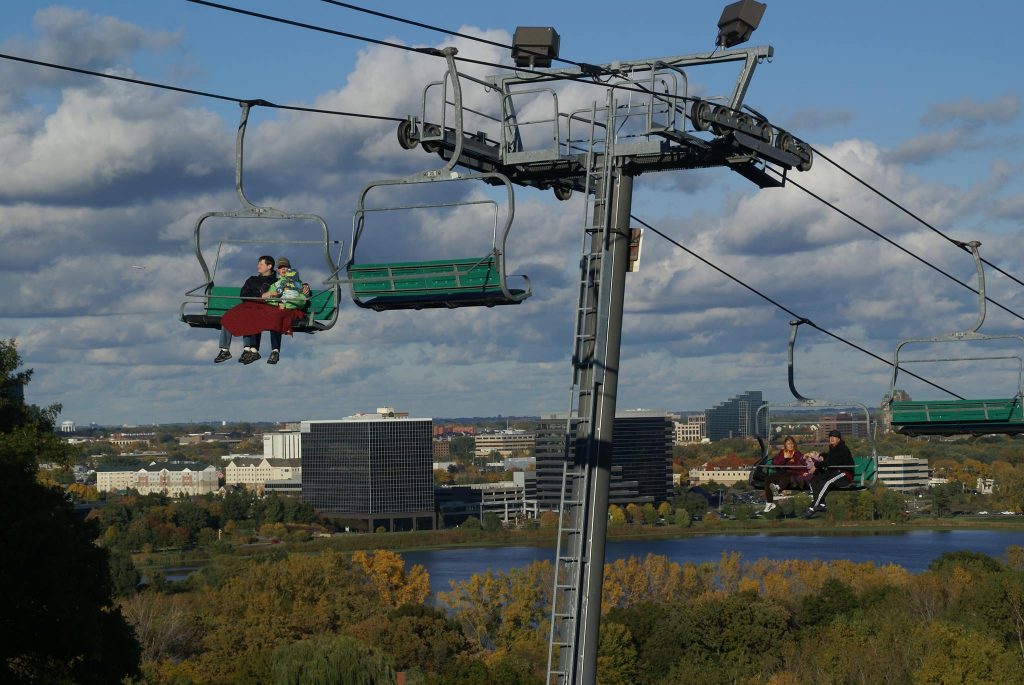 Mark your calendar for a different perspective on fall! Coming up on October 9 and 10 you can take one of the Hyland Hills Fall Chairlift Rides. It's a chance to check out some fall colors mingling with the city.
Ride a chairlift to the top of Mount Gilboa and enjoy the picturesque view from one of the highest elevations in Hennepin County. No pets allowed.
Tickets are $5.58/person. Bring a blanket, enjoy live music and more. Food and beer available for purchase at the event.

Choose your time slot: 12 – 1:30 pm, 1:30 – 3 pm, 3 – 4:30 pm, or 4:30 – 6 pm on Saturday, October 10 and Sunday, October 11. Advance tickets required.