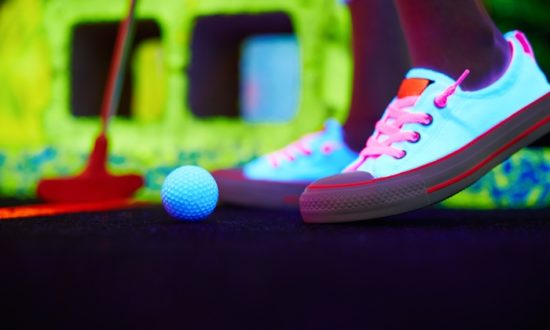 My kids have been obsessed with the TV show "Holey Moley" lately. It's like mini golf on steroids! While we're not quite at the level those golfers are, I know my kids would enjoy a fun mini golf outing as a family. Right now you can grab discount glow-in-the dark mini golf at Lilli Putt in Coon Rapids via Groupon!
Options include:
$13 for One Round of Glow-in-the-Dark Golf for Two ($24 value)
$25 for One Round of Glow-in-the-Dark Golf for Four ($48 value)
Please note that while Lilli Putt is open all week long for mini golf, bumper boats, and go-kart rides, Glow Golf is only available Friday and Saturday nights. (For discounted bumper boats and go-kart rides, go HERE.)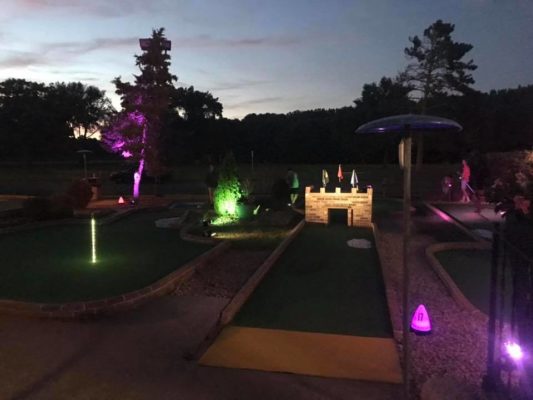 Your Groupon's promotional value will expire 10/31/2020 and there is a limit of 5 per person.
The castle turrets of Lilli Putt Family Entertainment Center greet travelers from afar, inviting ladies and lords to wile away the day in a trifecta of leisure activities. As an outdoor facility, the entertainment center is open during the warm months of the year, where guests enjoy the towering trees and domesticated dragons that dot the landscape of a challenging mini-golf course where golfers can knock balls over ramps and around aquatic obstacles. For those with a need for speed and fresh air, take a ride on the 2016 track with Lilli Putt's go-karts, which come in single- and double-seater models or take aim at rivals in bumper boaters take aim with mounted squirt guns.
Get your Groupon HERE!