The Food Group of Minnesota offers groceries at a discount each month through Fare for All and Twin Cities Mobile Market sales.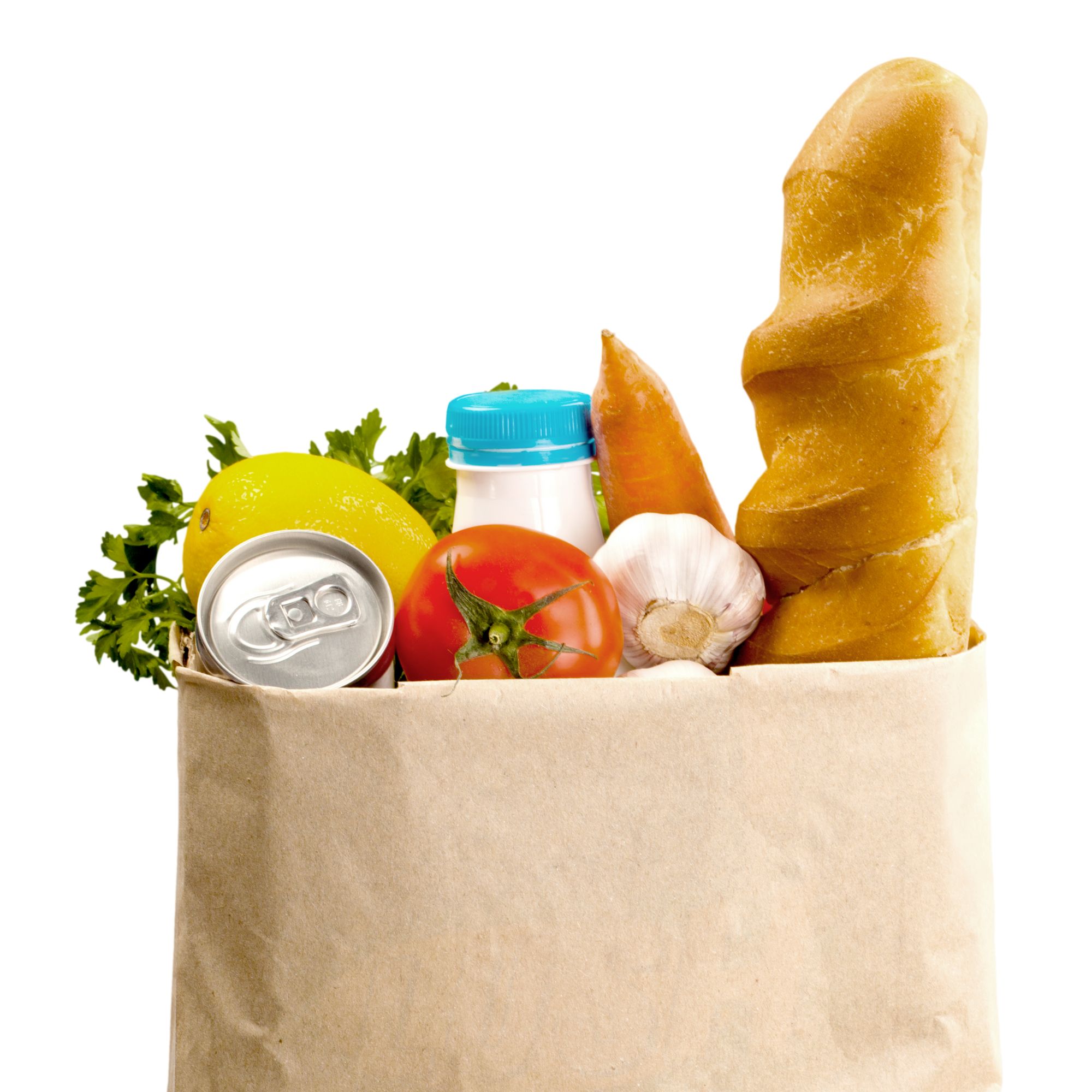 Have you noticed the price of everyday items skyrocket the past few months? The Food Group of Minnesota is here to help!
The Food Group of Minnesota, a nonprofit organization, is working to bring equity and access to fresh, sustainable food throughout the state. Look into Fare for All and the Twin Cities Mobile Market to help decrease your grocery bill!
Fare for All
Fare for All sales are a pop-up grocery shopping experience open to everyone. Similar to shopping at a co-op, the more people who shop, the greater the savings!
Fare For All buys fresh produce and frozen meat in bulk from wholesalers, manufacturers, and growers. Volunteers bundle it into packages between $10-$35, saving you up to 40% off retail prices.
There are always fresh fruit, vegetable, and frozen meat to choose from. Specific menu items change month to month. The menu can be viewed ahead of time on their Peek Page. Fare for All sales accept cash, credit, debit, and EBT cards as payment.
Sales are at hosted in communities within 75 miles of the New Hope warehouse. Locations typically have a sale once per month. Check the calendar to find a sale near you!
Fare for Fall Package Options
Mega Meat Pack $25 — 6-8 frozen meat items (chicken, turkey, pork, beef, or fish)
Mini Meat Pack $11 — 3-5 frozen meat items (no pork)
Produce Pack $10 — 2-3 fresh fruits and 3-4 fresh veggies
Holiday Pack $35 — Turkey (Nov.) or ham (Dec.), protein, veggies, sides, and dessert
(Holiday pack only available Nov – Dec)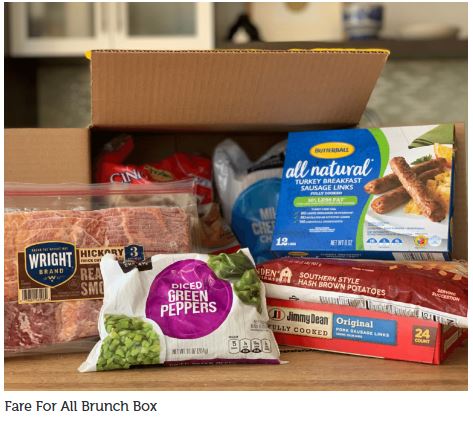 Throughout the year you may find that a sale is canceled. Fare For All closes when area schools are closed, if the trucks cannot function properly (at or near 0 degrees), or it's unsafe for staff, volunteers, and customers.
Sign up for sale reminders based on your preferred location. Check Facebook for updates on cancellations too.
Twin Cities Mobile Market Details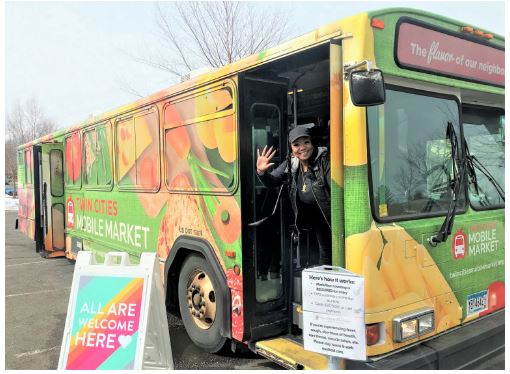 The Twin Cities Mobile Market visits more than 25 neighborhood sites around Saint Paul and Minneapolis who do not have access to full-service supermarkets, grocery stores, or food shelves.
Shop for high quality groceries including fresh fruit, vegetables, meat, dairy, and grains. Shopping is easy, convenient, and open to everyone. The Mobile Market makes stops Tuesday through Friday every week. Check the schedule or sign up for notifications to stay informed.
The Mobile Market accepts Credit/debit cards, SNAP/EBT, cash, and Market Bucks. Buy fresh fruit and vegetables with SNAP/EBT and receive up to $10 in Market Bucks to buy more fresh produce.
About the Author
Latest Posts

Kim has worked in the field of Education prior to staying home to spend more time with her three children. She enjoys hunting for deals, especially on everyday items and family outings.
Kim has grown up and continues to live in Central Minnesota. She enjoys being active outdoors, gardening, attending sporting events, and spending time with her family.