One of my family's favorite places to go to cool off in the summer in Elm Creek Swim Pond in Maple Grove (located within Elm Creek Park Reserve).
It's a man-made swim pond with filtered, chlorinated water, a sand beach (yes, real sand), changing shelter, concessions, and bathroom facilities. It's a nice way to get the beach experience without dealing with weeds.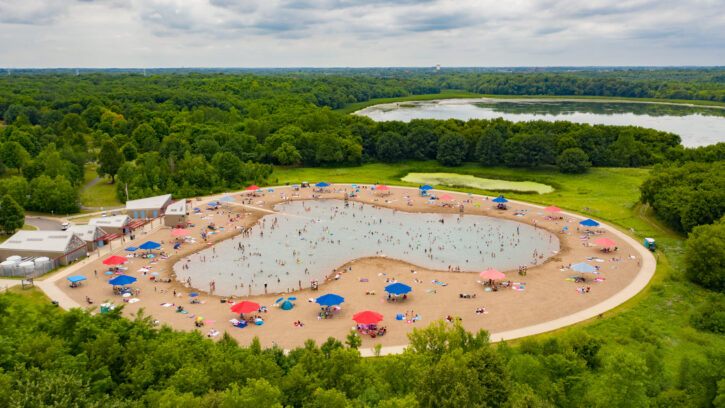 It's open from 9 am to 8 pm daily, but note that lifeguards are only on staff from 12 – 8 pm daily through August 16. From August 17 – Labor Day (September 7), there are no lifeguards on duty.
Admission is super reasonable at $5/day per person, or $18/season per person. The season wristband is valid at both the Elm Creek and Lake Minnetonka swim ponds.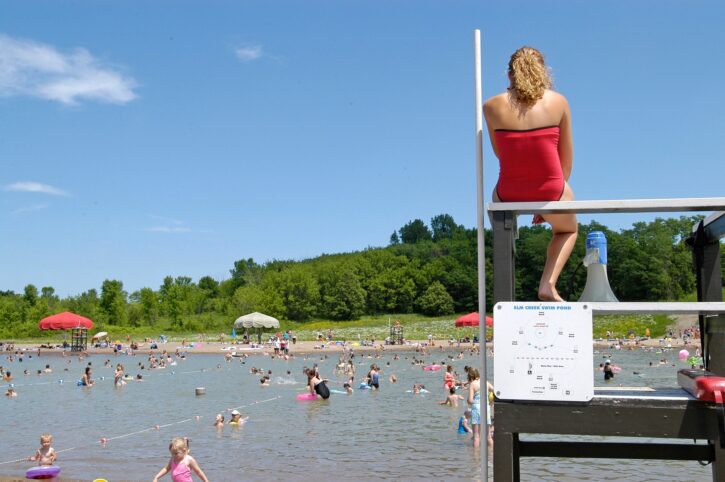 Before or after you swim, you can also check out the fantastic play area which shares a parking lot with the swim pond (you can't miss it). Check the Three Rivers Park District website for more information as well as COVID-19 guidelines.