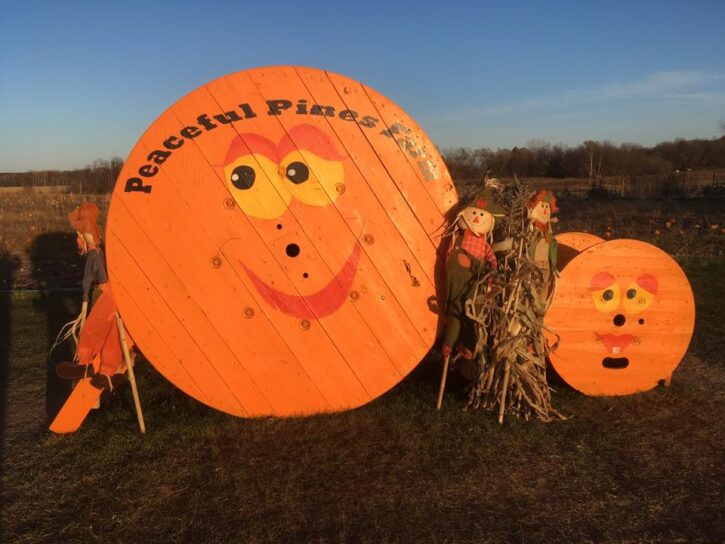 Have you ever been to Pine City? It's a town of about 3,000 people located about an hour north of the Twin Cities metro area.
Pine City is home to Peaceful Pines Farm, a family-friendly farm that runs a pumpkin patch and apple orchard each fall. Their mission is to provide a place for families to make memories and traditions without worrying about affordability. All activities are FREE for the kids, and they never charge for parking or admission.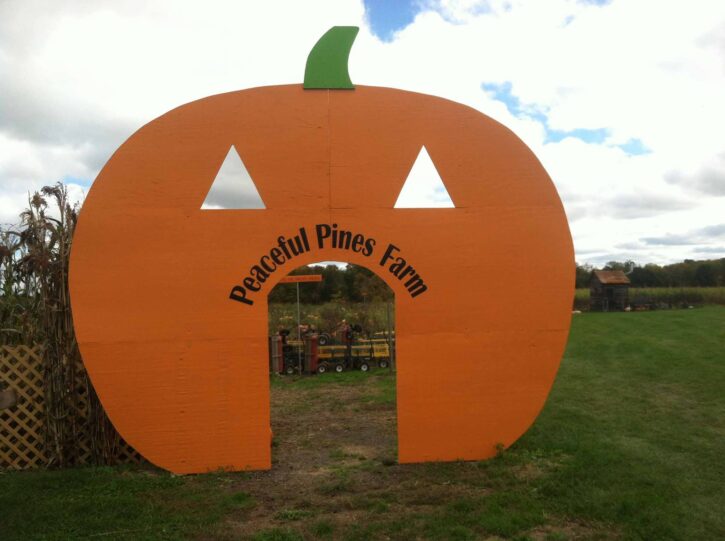 This weekend is their Fall Fun Fest in which they provide games and extra activities for the kids at no extra cost. The corn maze and bounce houses are already free, but during the Fall Fun Fest they also have free face painting, games and prizes, raffles, a golden pumpkin hunt, and more.
Hours are Saturday (October 9), 11 am – 6 pm and Sunday (October 10), 11 am – 4 pm.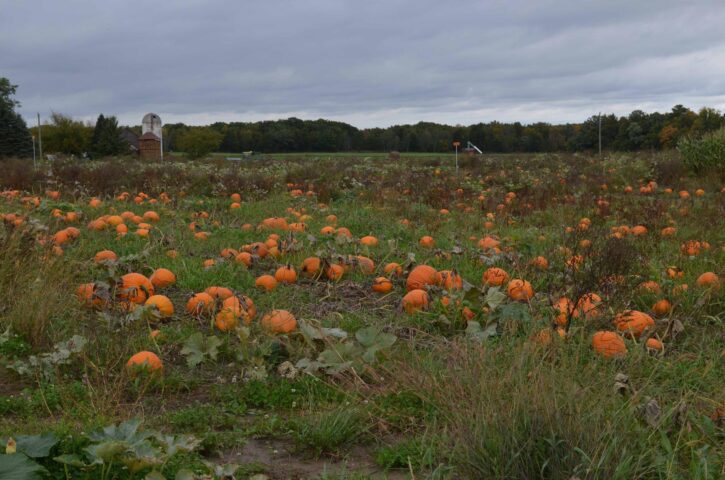 You may choose to pick your own pumpkins at a cost of $6 each and purchase any extra produce or merchandise, if you so choose.
Peaceful Pines Farm is located at 13650 Government Rd in Pine City.