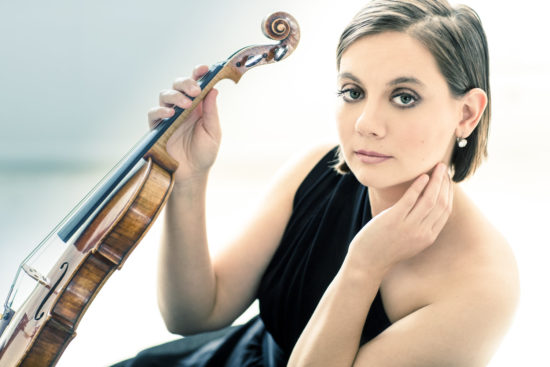 The Minnesota Sinfonia is offering six free admission programs in the Twin Cities from October 2018 until April 2019!
This weekend, March 8 & 9, enjoy two performances of Violin Panache featuring Francesca Anderegg, violin:
Mar 8 (Fri) 7 pm | Harding Senior High School Auditorium, 1540 6th St E, St. Paul
Mar 9 (Sat) 1:30 pm  | Basilica of Saint Mary, 1600 Hennepin Ave, Minneapolis
The Minnesota Sinfonia is a Minnesota-based non-profit dedicated to serving the musical needs of Minnesotans, focusing on children, seniors and those with limited financial means.
For more information about other upcoming concerts, visit the MN Sinfonia website.