Check out this list of locations throughout the state of Minnesota where teens who need them can get prom dresses for free!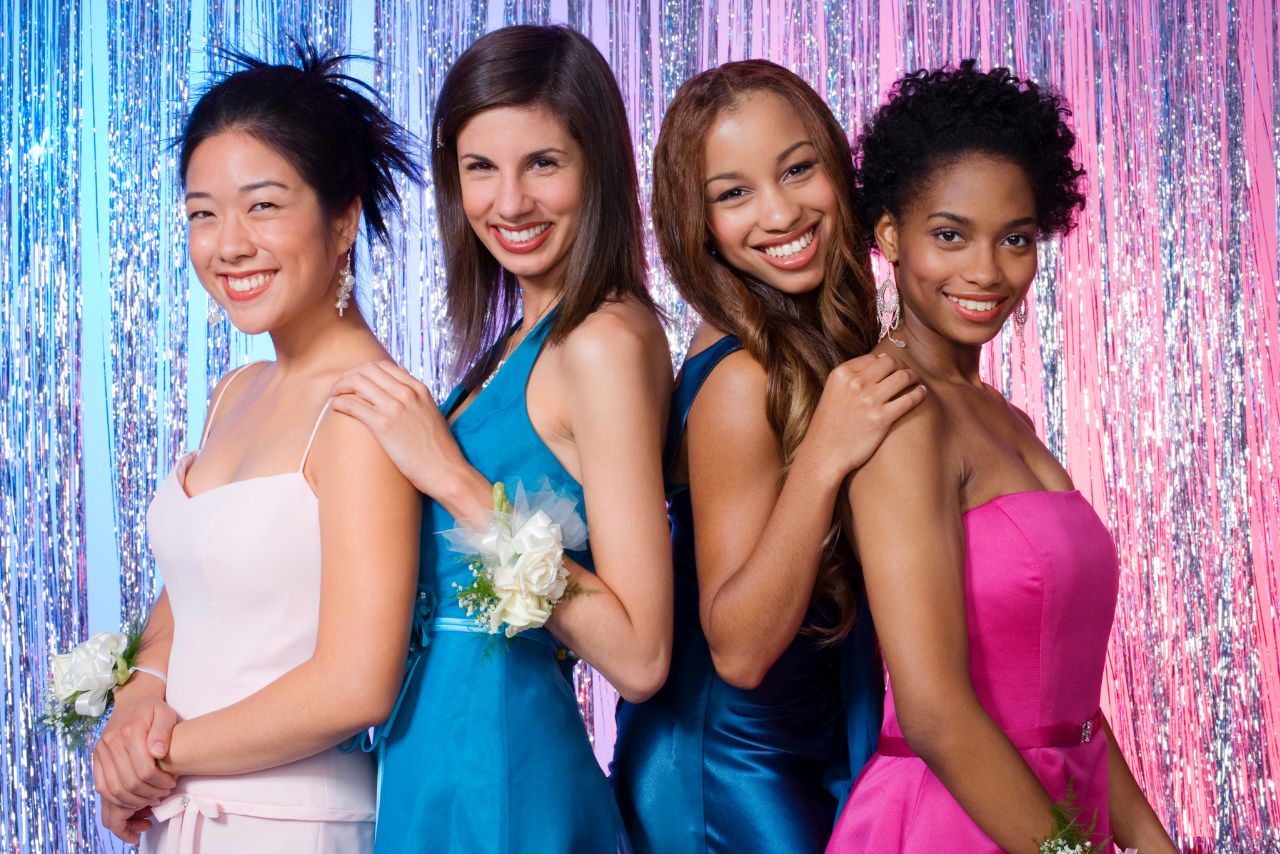 It's been many years since my prom and we just finished with prom for our two girls who are now in college.
We looked and looked and thankfully they are very thrifty girls but I was sure surprised by some of the prices I saw.
If you went to prom yourself and wore a dress, you too know that prom dresses can be expensive, am I right?!
We've rounded up several organizations around Minnesota that are giving away FREE prom dresses to teens in need of a dress, or offer them at greatly reduced prices.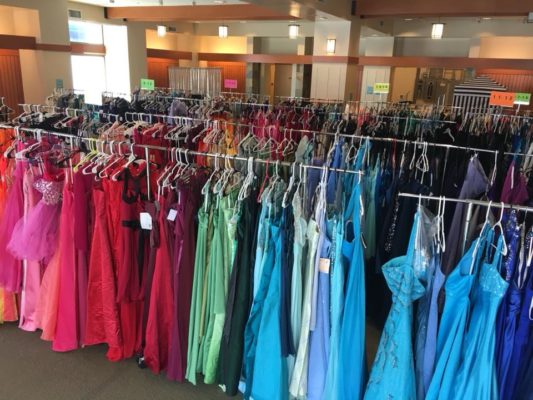 Some events will also let teens pick out shoes and/or coordinating accessories, and almost all of them are staffed by volunteers that will help teens "shop" for their perfect dress.
If you have a gently used or new prom or formal dress to donate, many of these organizations are also still accepting donations for the giveaway events – just check their websites or Facebook pages for more information on how to do so.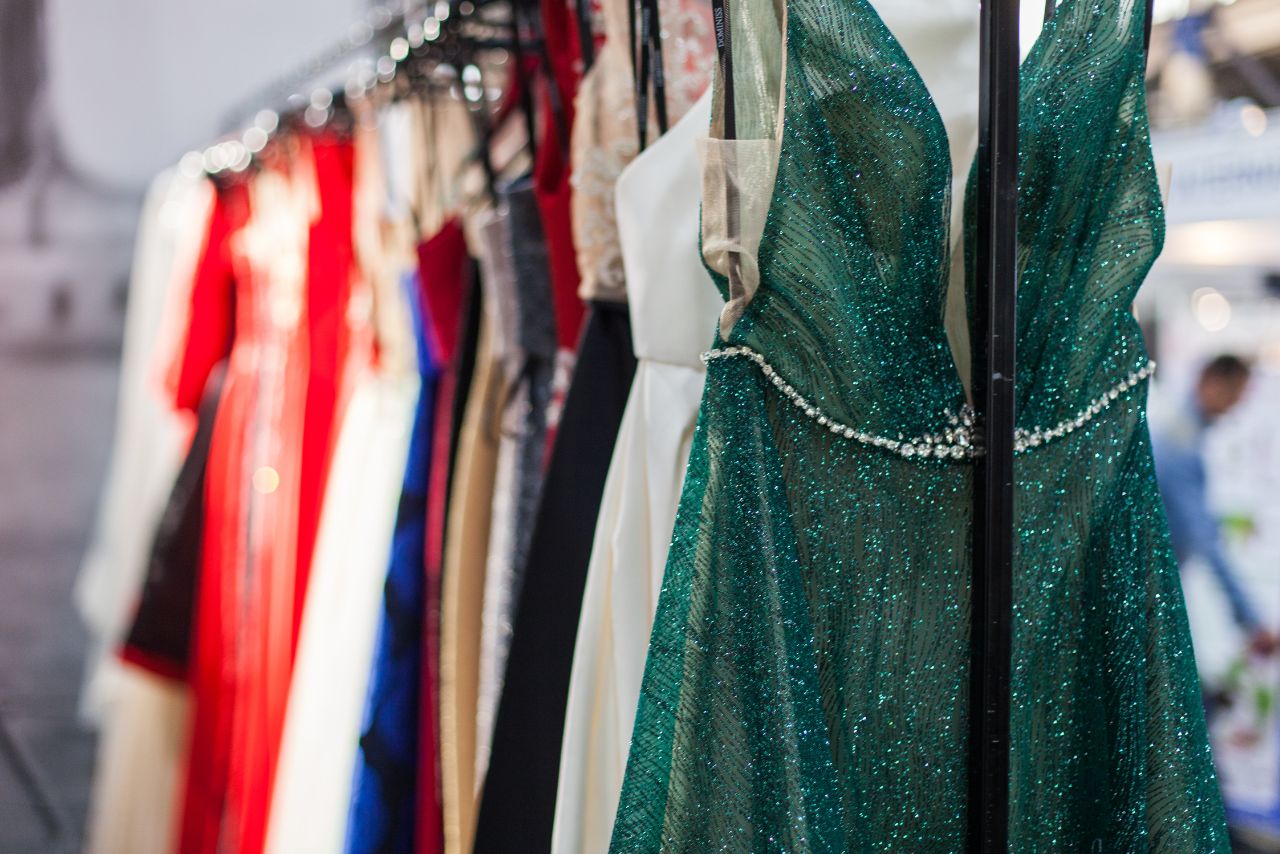 Free Prom Dresses for Minnesota Teens
This list is organized alphabetically by city. Dates and locations are provided along with a link for more information.
If you know of any others, please leave a comment so we can add to this list!
Alexandria
Inspiring You
Started in 2018 by two moms. All of the dresses, jewelry and shoes are donated and are provided for free to those looking for a dress. In 2022 they also started collecting suits, shirts, pants and shoes for the guys. Three open houses remain for 2023: March 4, 11 and April 1st from 9-noon. Located at Love Inc, 44 Glenn Rd NW in Alexandria. Check their FB page for more information. They do not take appointments.
Carlton
If the Dress Fits
Sign up for a personal dress appointment at their location. The dress is free, but there is a nonrefundable fee of $10 per teen for the appointment. All appointment fees go to If the Dress Fits to help maintain inventory and space. Appointments start in March and go through mid-April.
Sign up for an appointment HERE.
Faribault
Cinderella's Closet at Hope
Attendees will be able to pick out a dress, a pair of shoes, jewelry, and other accessories – all for free. Event dates are March 3-5, March 18-19, and the final weekend of March 31st-April 2nd. Check the Facebook page for more information and further details.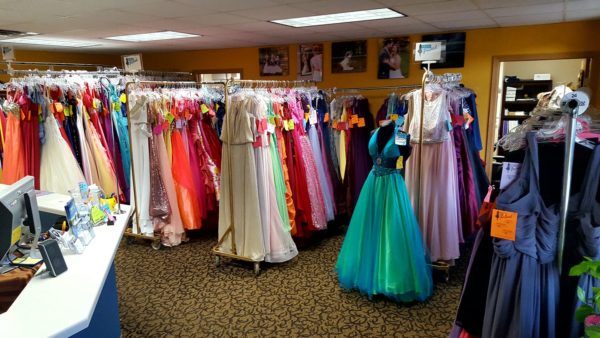 Maple Grove
Project Prom
This year they will have over 2000 dresses! Reservations are required and the following dates are available: March 25, 26, 31 & April 1, 2. The majority of the dresses will be gently used with a small selection being new.
Sauk Rapids
Prom It Forward
Discounted dresses are available for purchase at Rapids Alterations & Repair. Cost ranges from $10 – $300. They provide a suggested donation as well as a minimum donation required for each dress. 100% of the proceeds go to Central Minnesota Sexual Assault Center.
St. Paul
Project Fairy Godmothers
This organization is hosting a Prom Dress Giveaway event on April 1st, 2023. One-hour appointments are available to reserve a spot to select your prom attire. Sign up HERE! If you would like to volunteer, please sign up here.
Willmar
AIM Dress sale Although this is a sale and not free, the dress are reasonable starting at only $5 and up. The money goes to a non-profit organization. AIM provides opportunities and resources to support inclusion and independence for people with disabilities. The sale takes place March 2nd, 3rd, 4th, 5th. Find additional information here.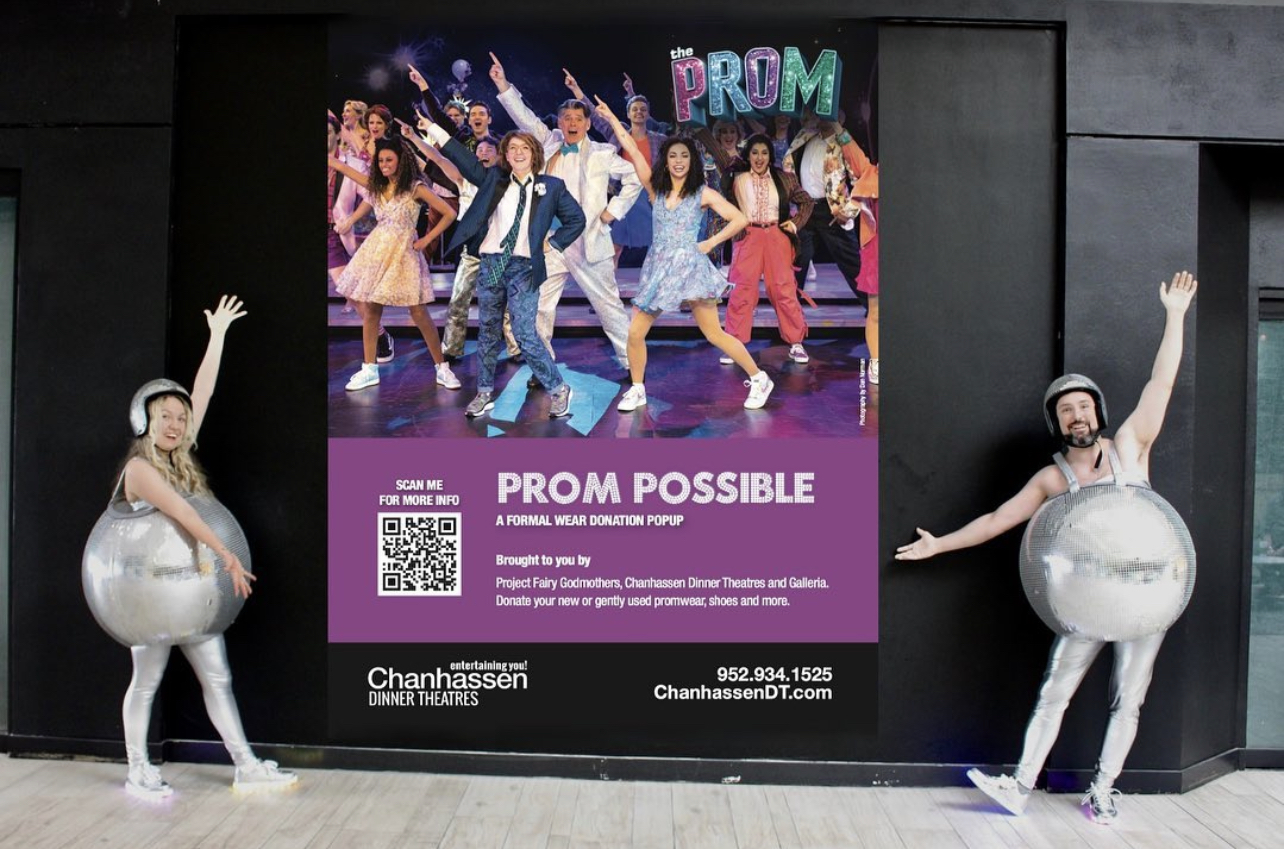 Prom Possible Donation Event:
Visit the PromPossible donation hub at The Galleria March 12-19 to donate new or gently worn prom clothes and accessories for prom-goers in need.
In exchange for your donation, you'll receive a free show ticket to attend "The Prom" at Chanhassen Dinner Theatres (one ticket per person), in addition to special offers from select Galleria stores. Needed items include prom clothing, shoes, purses, jewelry, and other accessories, like unused nail polish and makeup.
Pin this post on Pinterest to share the word, or use the buttons at the top of this page to share on Facebook or Twitter! If you know of other events please share so we can include them!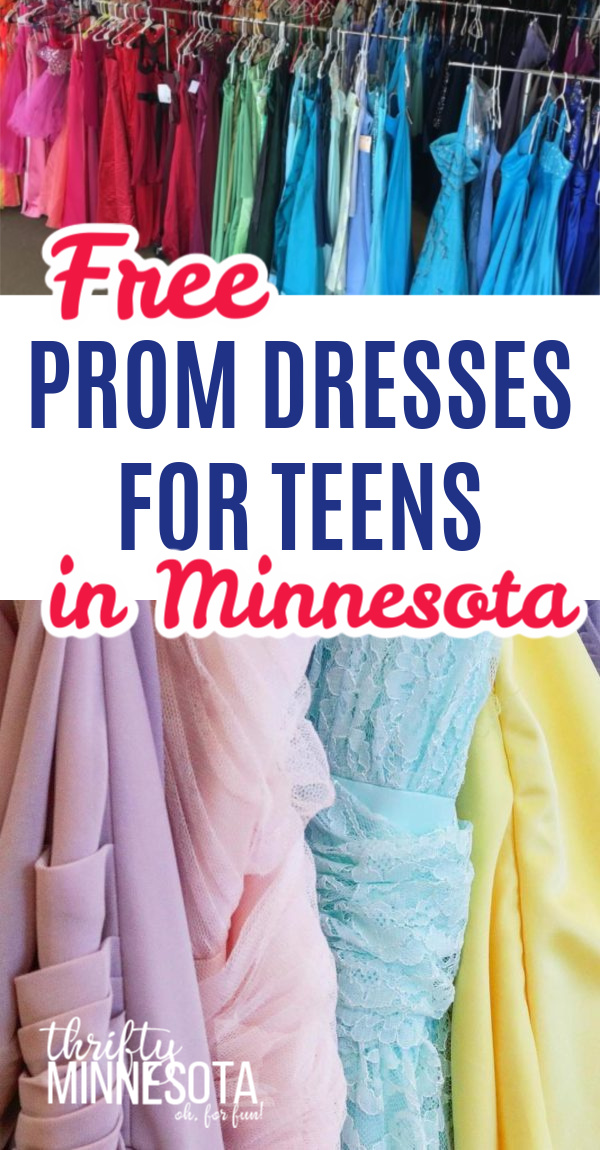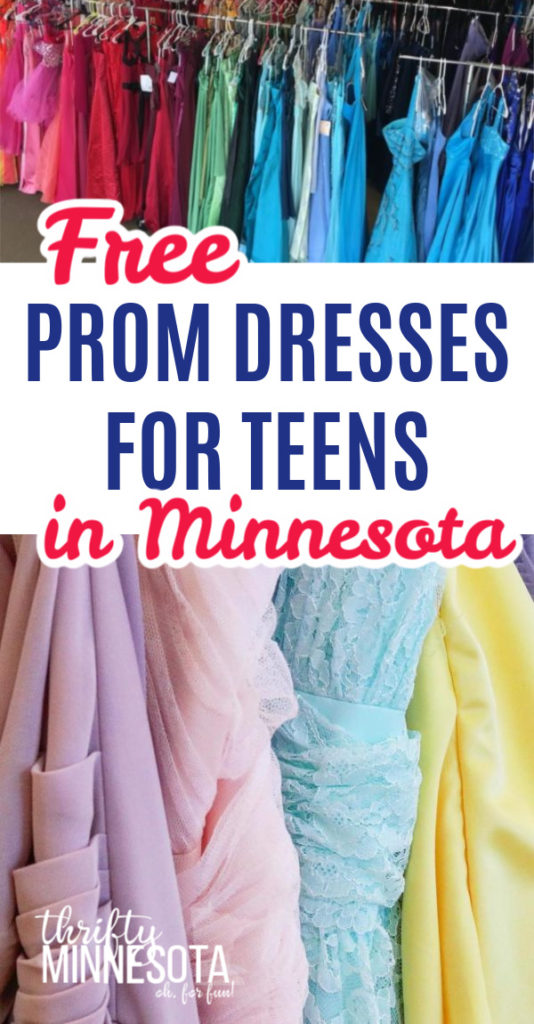 About the Author
Latest Posts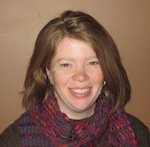 Kristi is married with twin daughters. She grew up on a small dairy farm, but now lives in the south metro area. She enjoys finding free or thrifty things to do whether they are outings close to home or last minute adventures to far-away places.
Kristi can also be found enjoying estate sales, attempting to garden, volunteering in the wetlands or a favorite thrift store, or maybe just enjoying a good play in one of the many theatre venues in the area.