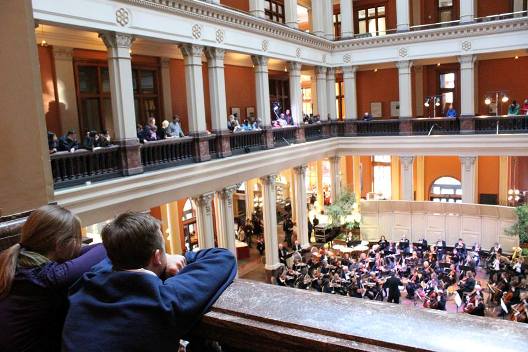 Bring mom to the Landmark Center in St. Paul on Mother's Day at 1 pm for a FREE Saint Paul Civic Symphony concert! This annual Mother's Day concert is the close of the St. Paul Civic Symphony season.
The program is called "Women's Work" and will feature three centuries of music by women composers.
Emilie Mayer – Faust Overture
Gabriela Lena Frank – Apu – Tone Poem for Orchestra
Lili Boulanger – D'un soir triste & D'un matin de printemps
Gražyna Bacewicz – Symphony No. 3
The Landmark Center is located at 75 West Fifth Street in St. Paul.