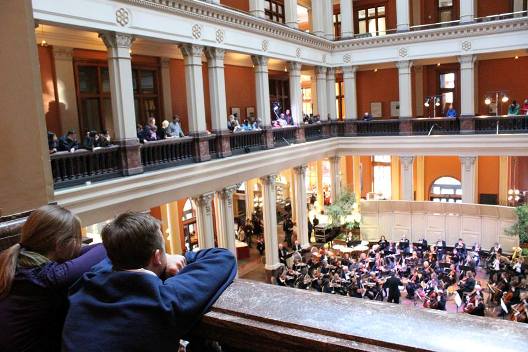 This annual Mother's Day tradition is back! The Saint Paul Civic Symphony is performing a concert on Sunday, May 8 from 1 – 3 pm at Landmark Center in St. Paul. The concert is FREE – just show up and enjoy!
This year's Mother's Day concert features the world premiere of Saint Paul composer Steve Heitzeg's Green Hope after Black Rain, a commision for SPCS's 75th anniversary, with Grieg's Piano Concerto, performed by Jacob Taggart, and Dvorak's New World Symphony.
For more deetail on the music of the concert, visit the Saint Paul Civic Symphony website.