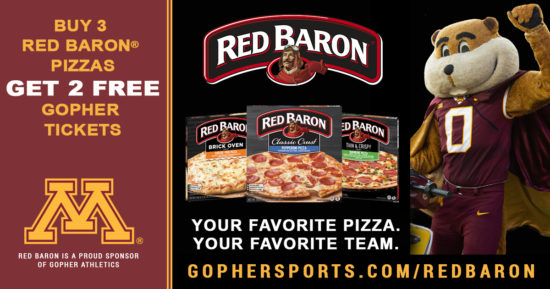 Cheer on the home team and enjoy a FREE football or men's basketball Gopher game! Buy three Red Baron pizzas at participating stores from 8/7 – 8/31/19 to get two tickets to a Gopher game.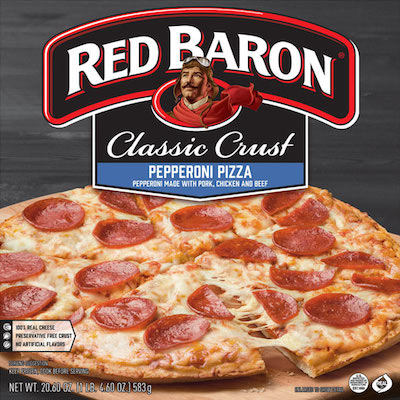 Here's how to redeem this offer:
Buy three Red Baron pizzas between 8/7/19 and 8/31/19.
Save your purchase receipt showing the itemized purchase.
Send your receipt to [email protected] OR mail it to the following address:
Gopher Sports Properties
Attn: Schwan's, Gibson-Nagurski Complex
600 15th Ave SE, Suite 210
Minneapolis, MN 55445
Include your name, email address, and phone number in the email or write legibly and include in envelope if mailing in receipt.
Within 48 business hours of your submission or mail receipt, you'll receive an email allowing you to select your preferred game. Choose from the following games:
Football: 8/29/19 vs. South Dakota State
Football: 9/14/19 vs. Georgia Southern
Men's Basketball: 12/2/19 vs. Clemson
Your order will be completed via GopherSports.com digital ticketing platform.