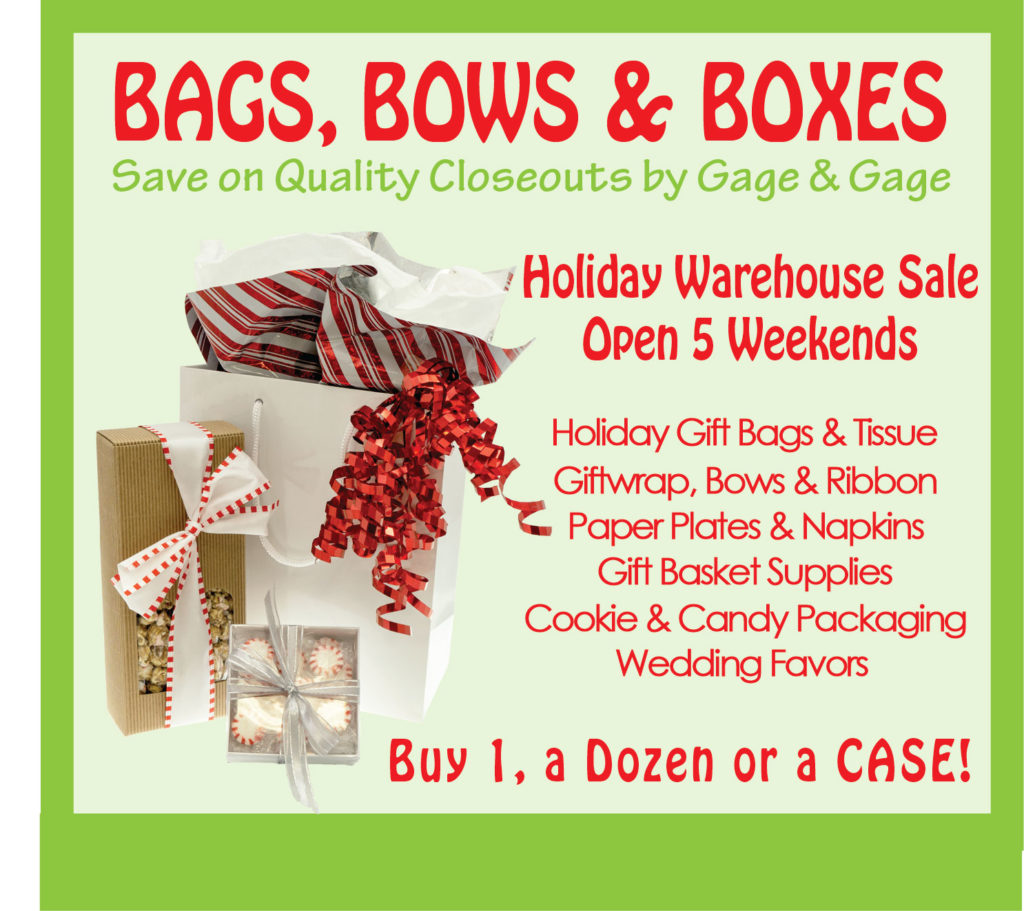 Each fall and spring I head to my favorite warehouse sale to stock up on bags, envelopes and wrapping paper.
The awesome Bags, Bows and Boxes Gage warehouse sale is located in Shakopee near Canterbury Park.   The bright yellow signs point you in the right direction when you get close.
This great sale is taking place for the next FIVE weekends!  Having a grad party or maybe hosting a shower or birthday? It's a great place to stock up on colorful napkins and plates.
C L O S E O U T!  1st Quality!
INVENTORY REDUCTION!
Giftwrap, Jewelry & Gift Boxes
Gift Bags & Tissue
Favor Boxes, Ribbons & Bows
Paper Plates & Napkins
Basket Making Wrap & Shred
 Bakery Boxes  & Goodie Bags
Wine Bags & Boxes
Save 40-80% off retail!
**Buy one or save by buying a dozen.  Save even more if you buy a case.  Great deals throughout the sale on BOGO (Buy 1 get 1 Free) offers.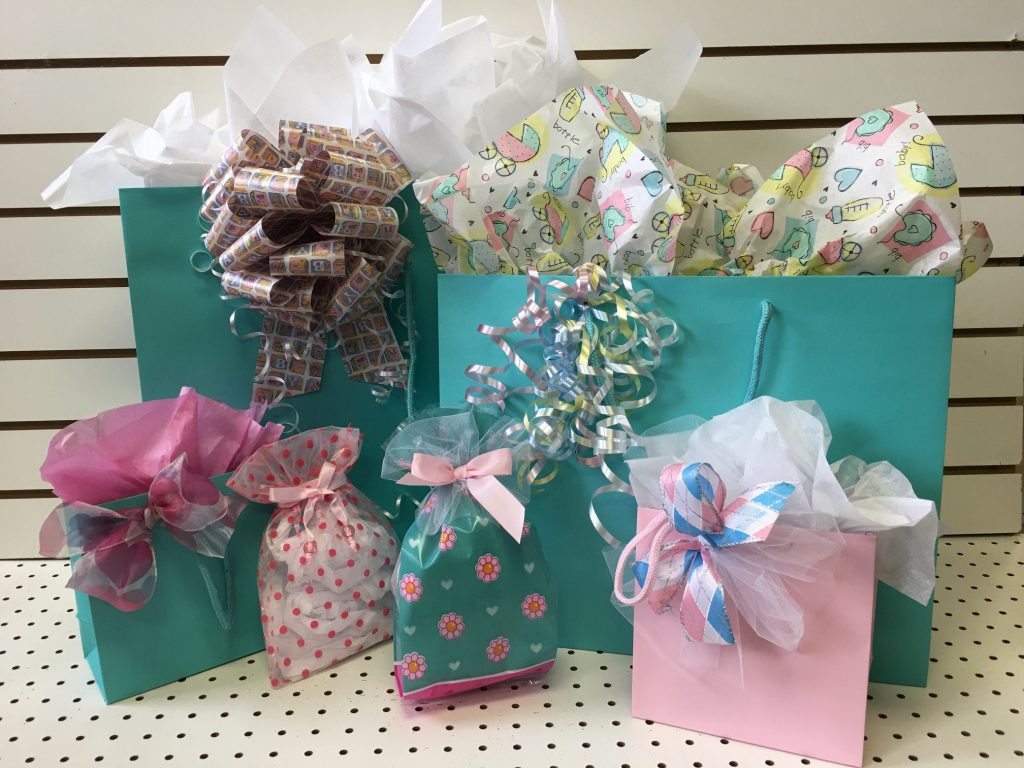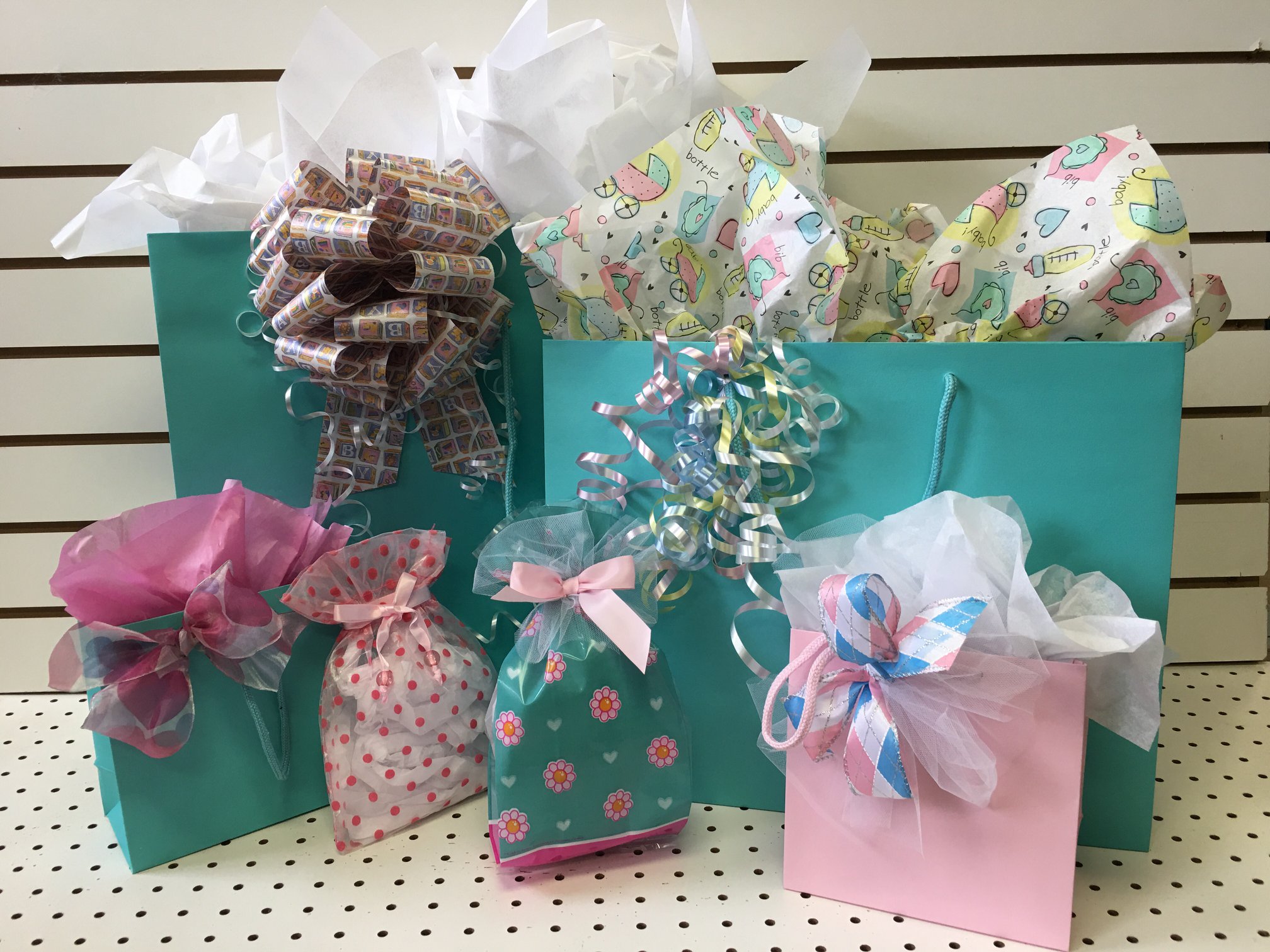 The sale happens in the fall and spring on select weekends:
Fall Sale Dates:
Nov 1-3 (Fri-Sun)
Nov 8-10 (Fri-Sun)
Nov 14-17 (Thu-Sun)
Nov 22-24 (Fri-Sun)
Dec 6-8 (Fri-Sun)
9-5 pm Weekdays & Saturdays
10-4 pm Sundays
Located near Canterbury Park
660 Valley Industrial Circle South
Shakopee, MN 55379
You can also check their FB page or website for hours and possible short notice pop up sales.