Bring the family to stomp grapes the old fashioned way at the 18th annual Grape Stomp Festival at Saint Croix Vineyards in Stillwater. It's happening this Saturday and Sunday, September 7th and 8th.
Grape stomping competitions for both kids and adults will take place at 12 pm, 2 pm, and 4 pm with free vineyard and winery tours at 1 pm and 3 pm and live music each day.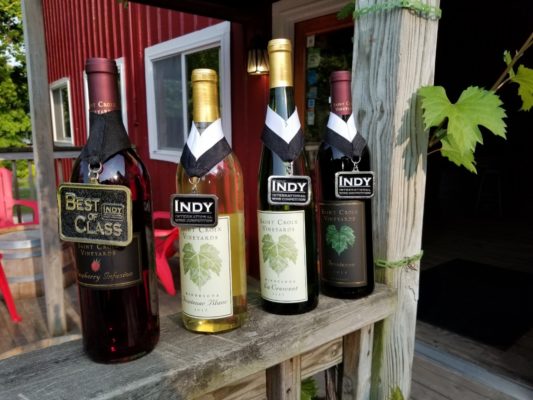 Please join us for Saint Croix Vineyards' 18th Annual Grape Stomp! Minnesota's ORIGINAL stomp. The oldest and still the best!

It's free and fun for the whole family! Take a turn stomping grapes the old-fashioned way or let your kids give it a try. Prizes will be awarded to those with the best grape-stomping style (as determined by audience applause). Bring a picnic, take a tour of the vineyard and winery, listen to great live music, and, of course, enjoy our award-winning wines!

Grape stomping competitions for both kids and adults will be held at 12:00, 2:00, and 4:00 each day. A drawing will be held to determine who will compete in the competitions…please enter your name in the drawing when you arrive. Don't worry if you are not chosen to compete, everyone will get a chance to stomp grapes between competitions.
Saint Croix Vineyards is located at 6428 Manning Avenue in Stillwater.