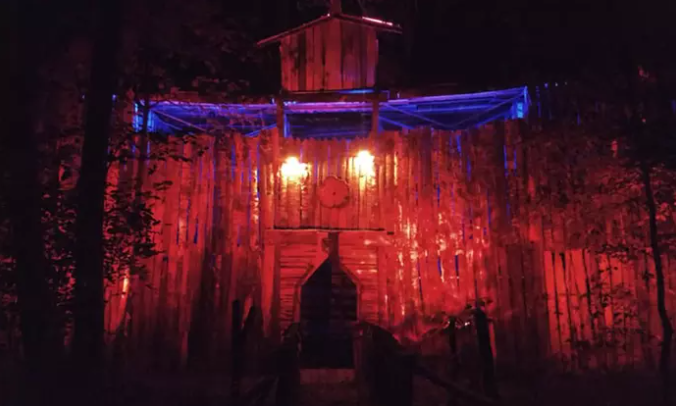 Like a good scare? Check out the Haunted Trail at House on Haunted Hill in October! It's located in Brook Park (NOT Brooklyn Park) which is halfway between Mora and Hinckley on Highway 23.
Admission is normally $12/person for the big full scare trail, but right now you can get discount admission when you purchase your tickets through Groupon!
Options include:
$9 for Haunted Trail Admission for One Person; Valid October 9, 10, 16, 17, 23, 24, 30, and 31
$16 for Haunted Trail Admission for Two People; Valid October 9, 10, 16, 17, 23, 24, 30, and 31 – $8/person
$30 for Haunted Trail Admission for Four People; Valid October 9, 10, 16, 17, 23, 24, 30, and 31 – $7.50/person
Thrill-seekers may visit this scary trail to encounter monsters, ghosts, and other spooky creations. No babies or strollers are allowed. All children must be accompanied by an adult. They also have an all-new Children of Haunted Hill trail for only $5/person.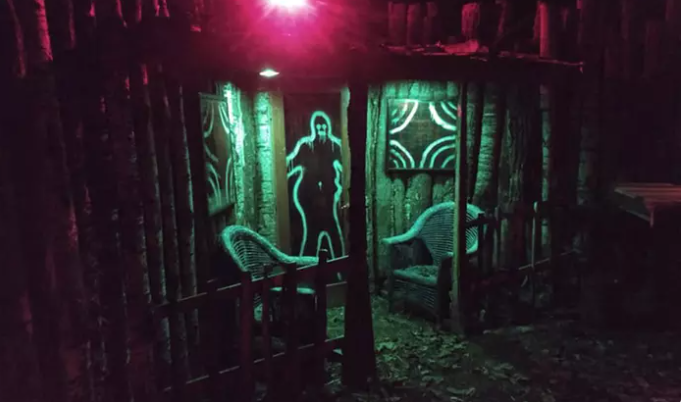 The woods of Brook Park can tell the tales of the horror and freight that's been lurking throughout the town for the past few years. But now, there's a new sheriff in town who will stop at nothing to get revenge.

Visitors brave enough can venture into the woods to experience for themselves the horrors that lay waiting in the dark depths of the forest. The truly haunting experience takes guests through a 50-minute, mile-long uneven trailway, where a 160-foot mine shaft, butcher shop, grave, and crematorium house the town's most deranged and disturbed inhabitants.

On the house grounds, the bonfire burns bright, waiting to warm the chill running throughout the bones of those lucky enough to make it out alive. The bonfire's glow – will provide Free Hot Cocoa – welcome families from 7:00 – 8:00 p.m. for a not-so-scary visit before the true horror of the House on Haunted Hill and Haunted Trail begins.
Get your discount tickets HERE!