Get Ice Castles Discount Tickets with our exclusive coupon code and save on your visit to this winter wonder in New Brighton!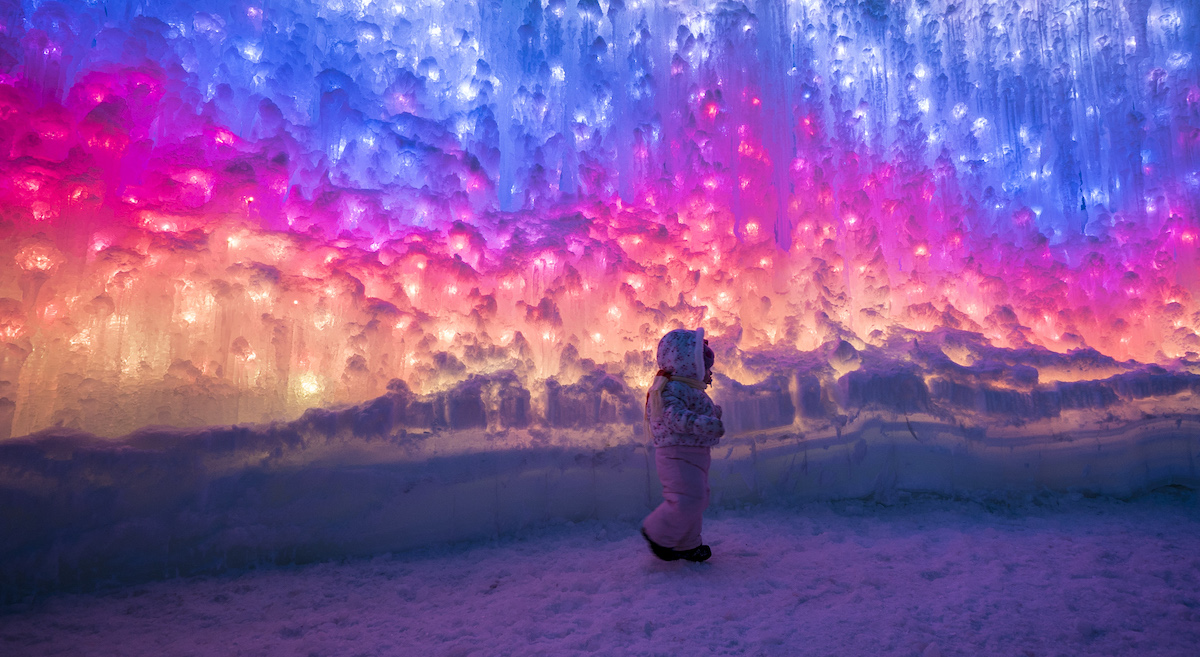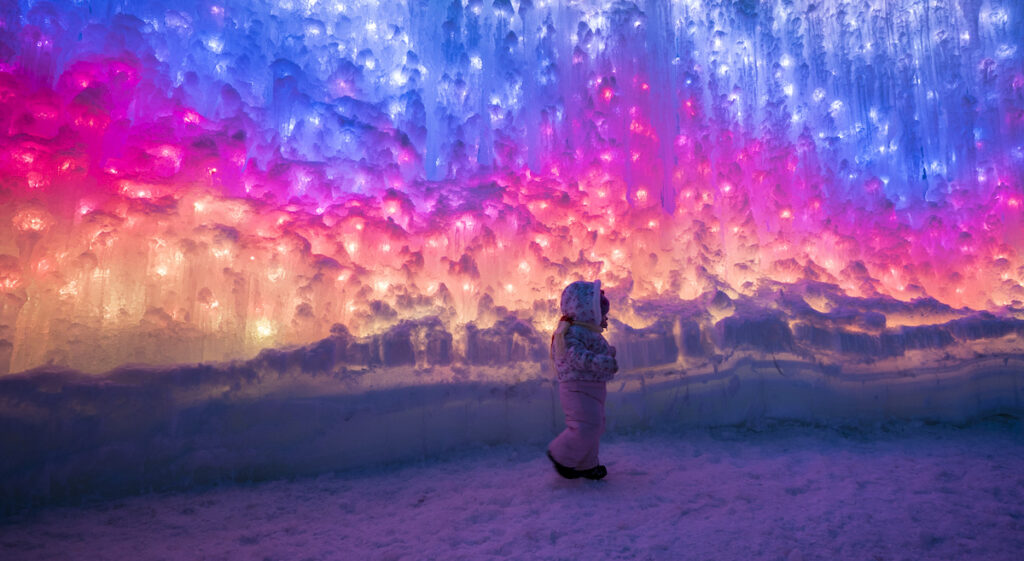 *UPDATE* The final weekend of the 2022 season is March 11 – 12. Get your discount tickets now!
Fulfill your kiddos' Frozen fantasies with a visit to the Ice Castles in MN – New Brighton, to be exact. We wanted to be sure you knew of the discounted admission opportunities currently available!
This year's Ice Castles MN attraction will take place at Long Lake Regional Park in New Brighton (1500 Old Highway 8). The Ice Castles MN opening date is January 7, 2022 and tickets go on sale TOMORROW (Tuesday, January 4 at 6 pm)!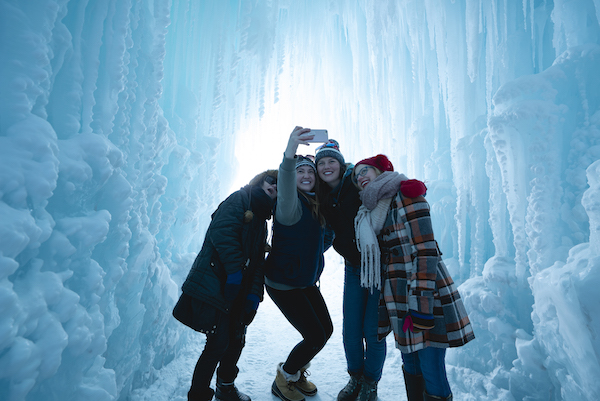 Ice Castles MN is a fun place to visit as a family or as an adults-only night out. It's really that cool! We have been both with the littles and as a "double date" with friends in the evening and had a blast on both visits.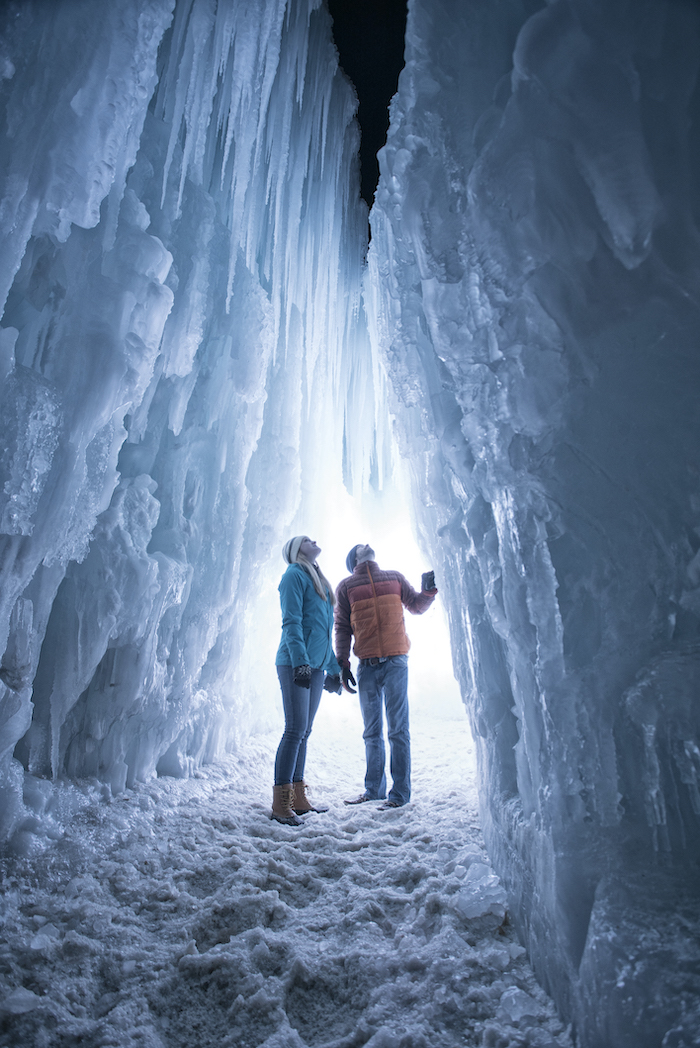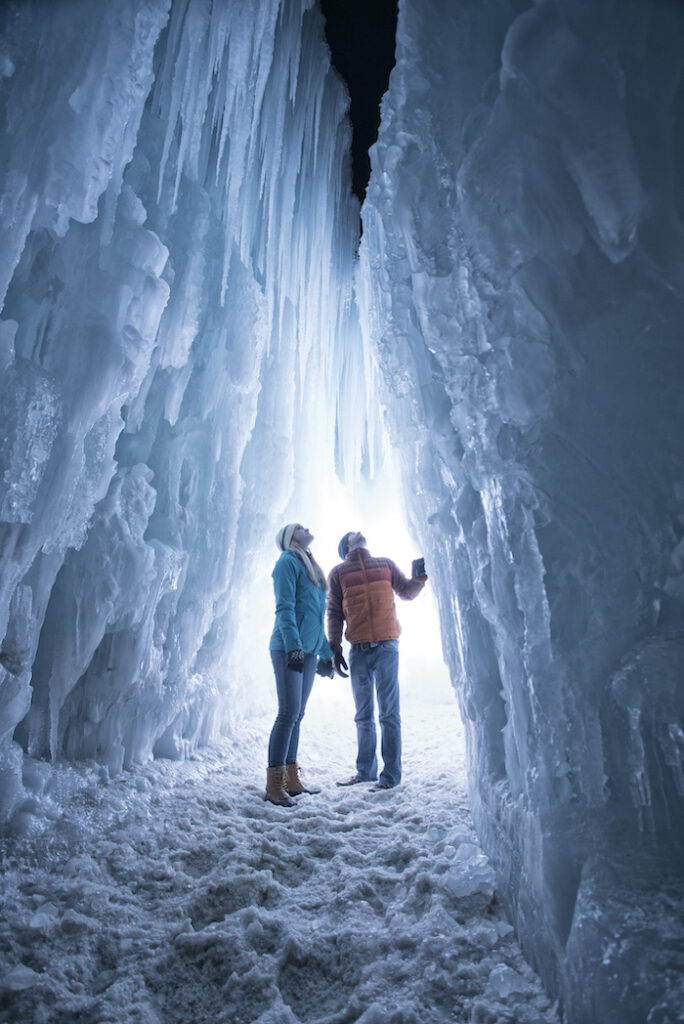 Ice Castles MN Ticket Prices:
Regular admission prices are as follows:
General Admission (ages 12+): $15 Monday – Thursday, $22 Friday – Sunday
Child Admission (ages 4 – 11): $11 Monday – Thursday, $16 Friday – Sunday
Ages 0 – 3: FREE
Plus, there are service fees as well as sales tax. Holiday pricing (January 17, February 21) is the same as weekend pricing.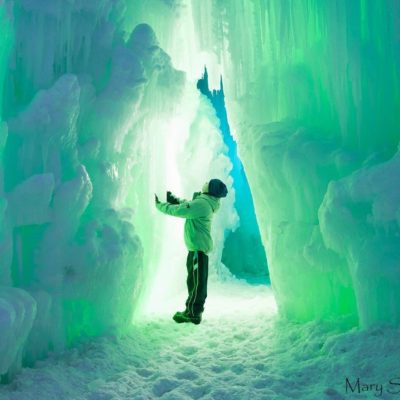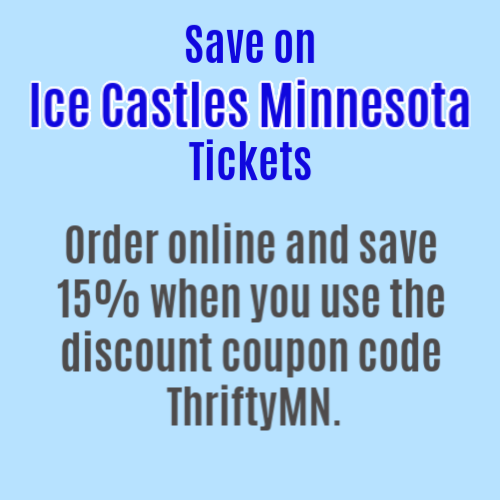 Ice Castles MN Coupon Code
Order online and save 15% when you use the discount coupon code ThriftyMN which is valid for any day/time this season! With the discount, you'll pay as low as $12.75 for general admission and as low as $9.35 for child admission, not including service fees and tax. Don't forget that kids 3 and under are always FREE. 🙂
Ice Castles hours are as follows:
Wednesday – Thursday, 4 – 9 pm (closed most Mondays and all Tuesdays)
Friday, 4 – 10:30 pm
Saturday, 12 – 10:30 pm
Sunday, 12 – 8 pm
When you buy a ticket, you are buying an arrival window. For example, if you buy a ticket from 7 – 7:30 pm and get there early, you will need to wait until 7 pm to enter. If you arrive after 7:30 pm, you will need to wait and may lose your ticket. Once you're inside, you may stay as long as you like (although I think they'll kick you out eventually). 😉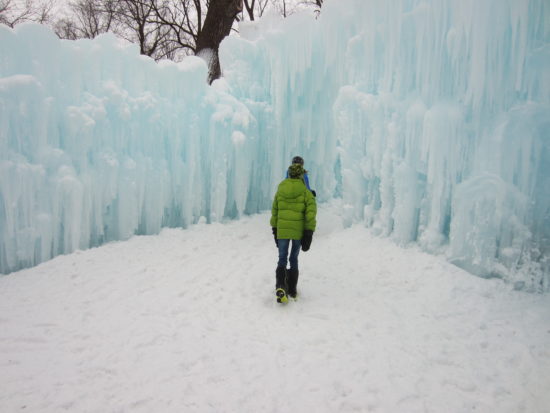 Ice Castles Tips
Never been to the Ice Castles? Their website has information and tips for your visit, and you can also read Kristi's review of Ice Castles when it was in Eden Prairie.
Get your discount tickets to Ice Castles MN HERE!