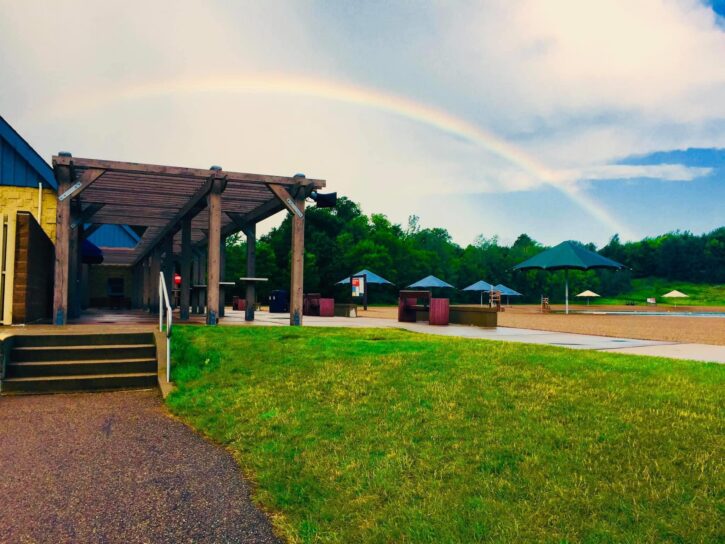 Yesterday we told you about Elm Creek Swim Pond in Maple Grove, so today we're highlighting its sister pond, Lake Minnetonka Swim Pond in Minnetrista.
It's another man-made swim pond that covers 1.75 acres. It has a maximum depth of six feet and is completely surrounded by sand.
The pond features filtered, chlorinated water, a changing shelter, concessions, and large beach umbrellas for shade.
It's open from 9 am to 8 pm daily, but note that lifeguards are only on staff from 11 am – 7 pm daily through August 16. From August 17 – Labor Day (September 7), there are no lifeguards on duty.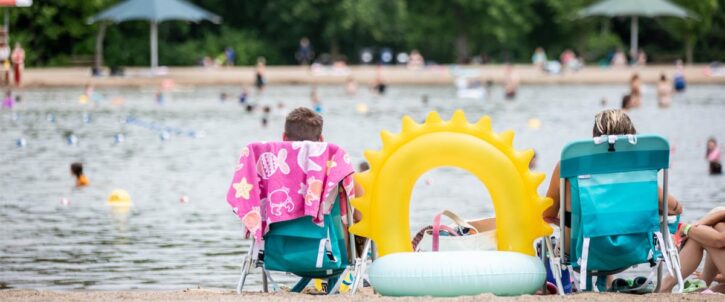 As with Elm Creek Swim Pond, admission is $5/day per person, or $18/season per person. You can use your wristband at both the Lake Minnetonka and Elm Creek swim ponds.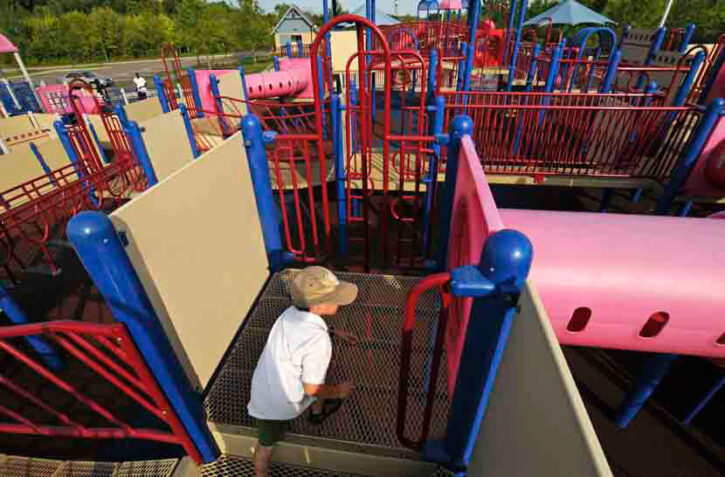 Lake Minnetonka Swim Pond is located within Lake Minnetonka Regional Park in Minnetrista. They also have a nautical-themed play area nearby. Check the Three Rivers Park District website for more information as well as COVID-19 guidelines.