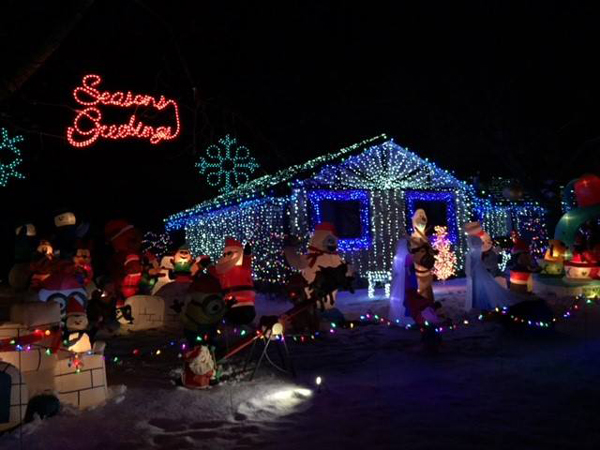 A friend recently shared a list of outstanding light displays in Inver Grove Heights. The Original listing was posted on the FB page for Joe Aitkins, the County Commissioner. We drove over to Inver Grove Heights last weekend and were not disappointed. We laughed and enjoyed some amazing over the top displays.
Even though you'll find 70 or so homes listed on the following map, once you start driving around I think you'll agree you'll find more then 70. Some are smaller and perhaps that's why they aren't include but it's more than worth your while to take in fabulous lights.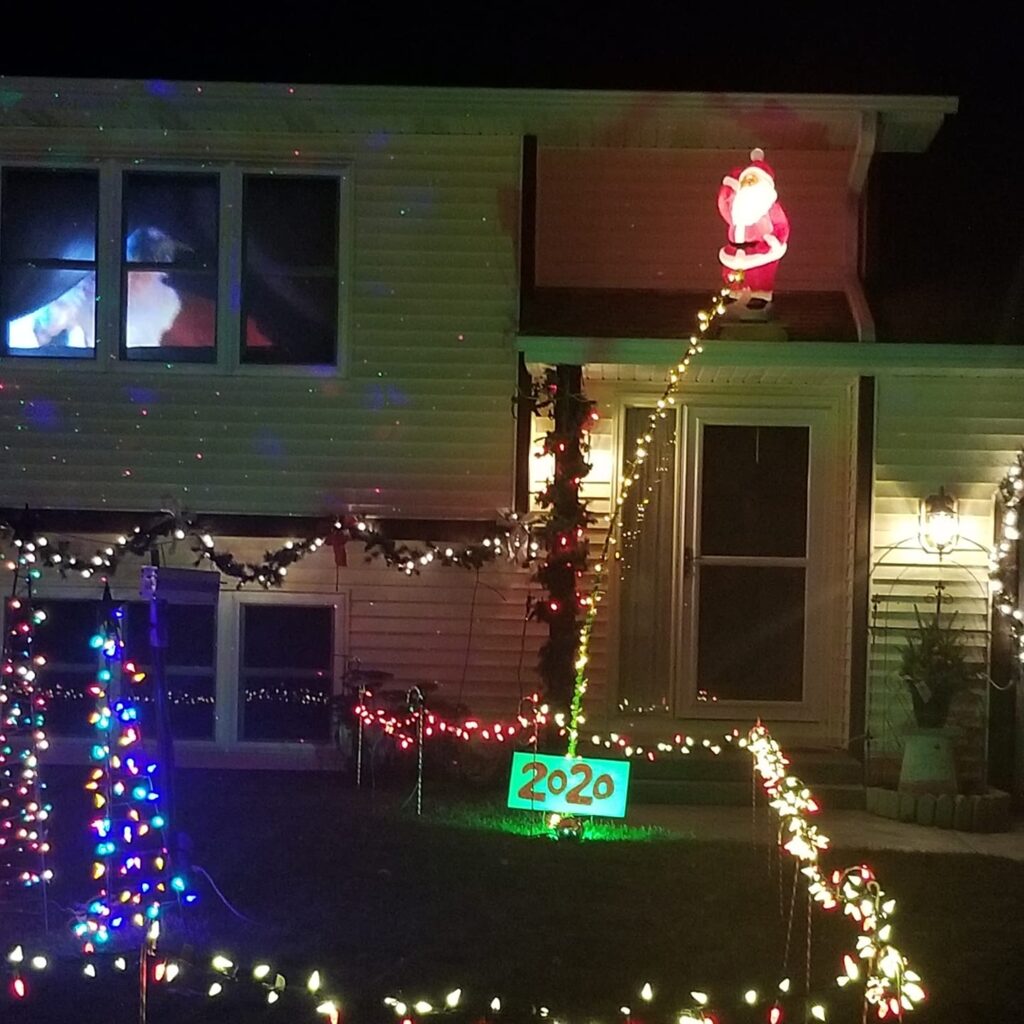 This Santa on the rooftop even had our teens laughing. It is one of the homes listed on the map, however I will let you wander and see if you can find it. We had the map and sort of followed it and then kind of gave up and just drove around.
It's important to note that although the displays are a great opportunity to enjoy a free thrifty time out of the house and have a change of scenery, if you are able to please support a small business in Inver Grove Heights.
We chose to have some ice cream as we wandered and followed the map. I have admit that although I've had ice cream of every kind and flavor, the Orange Cream I had from Peterson Popcorn was at the top of the my list of favorites, homemade and delicious! Great portions and a fun treat. You can find more information about Peterson Popcorn here on their FB page.
To plan your trip, get the Inver Grove Heights Lights Tour map here.