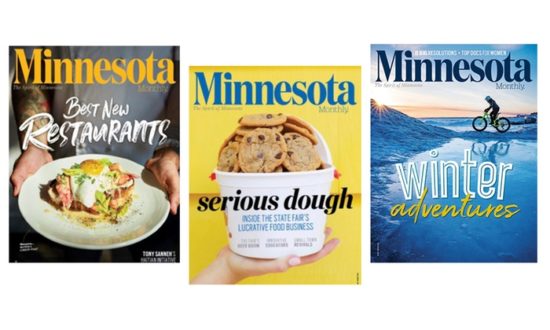 Love Minnesota? Read all about it with a subscription to Minnesota Monthly magazine! Right now through Groupon you'll pay just $12 for a 2-year subscription (reg. $21.98). After you purchase your Groupon, you'll need to visit the website listed on your voucher to complete redemption.
Minnesota Monthly is the only magazine to celebrate all that the state has to offer. From lake life to city lights, from scenic splendor of rural horizons to urban skylines, Minnesota Monthly showcases the high quality of life we experience and love. We are about pride and passion for the place we call home…the Spirit of Minnesota.
Get your Groupon HERE!