The Minnesota Renaissance Festival is just around the corner! Save by thinking ahead and buying your Minnesota Renaissance Festival tickets NOW!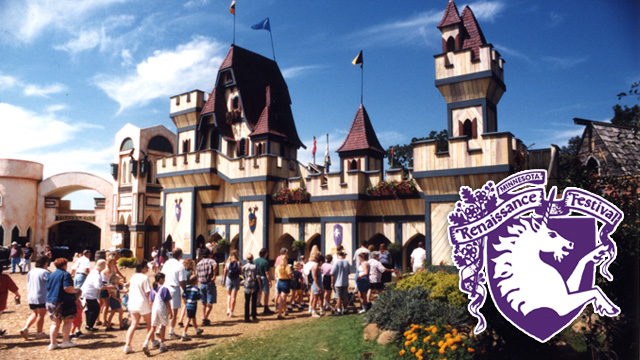 We can sometimes find Minnesota Renaissance Festival discount tickets on Groupon. I'm not seeing any current offers right now, but you can always check HERE to see if there are any deals available.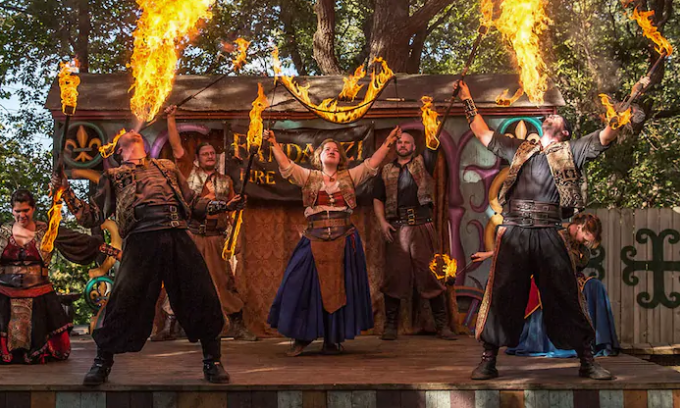 Wondering about other Minnesota Renaissance Festival discounts and coupons? Keep reading!
Minnesota Renaissance Festival Information
The Festival is open Saturdays and Sundays, August 21st through October 3rd. It's also open on Labor Day (Monday, September 6th) and Festival Friday, October 1st.
Hours are 9 am – 7 pm each day. Parking is free.
Ticket Prices
You'll pay the most for admission when you wait to buy your tickets at the gate. Festival Gate Admission is $25.95/adult, $23.95/senior (65+), and $16.95/child (5-12). Children 4 and under are free.
If you buy your tickets in advance, you'll pay $22.95/adult, $20.95/senior (65+), and $14.50/child (5-12). Tickets can be purchased online or at one of their ticket outlets. Note that tickets purchased online have a $2 handling fee.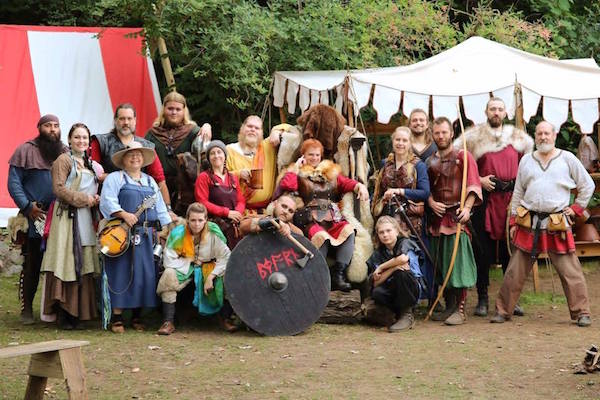 Special Discounts
Military Discount: $5 off admission at the gate with valid ID
Valid for all current and past military members.
September 4 – 6: BOGO Adult Admission tickets for military with valid ID
First Responders: Half Price Admission with valid ID (September 11 – 12 only)
Includes firefighters, EMTs, uniformed police officers, state troopers, 911 dispatchers, correction officers, evidence technicians, investigators, medical professionals, and nurses
Group Discount: $19.50/adult, $12.50/child (5-12)
Valid for groups with 10 or more adults (order tickets HERE)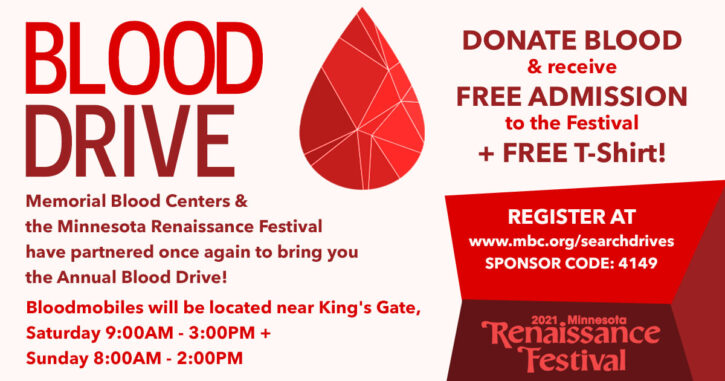 Weekend Promotions
August 21 & 22 – Highland Fling
Turn in your receipts totaling $250+ to the information booth located inside of Kings Gate and receive one FREE admission ticket to return on one of the remaining weekends
FREE admission when you donate blood at the on-site Bloodmobile (register HERE with sponsor code 4149)
FREE admission for Honor Roll scholars (bring your report card to the box office)
FREE admission for teachers, school faculty, and staff (present your school ID badge)
August 28 & 29 – Bold North Vikings Invasion
Turn in your receipts totaling $250+ to the information booth located inside of Kings Gate and receive one FREE admission ticket to return on one of the remaining weekends
$5 off admission for residents of Belle Plaine, Elko New Market, Jordan, New Prague, Prior Lake, Savage, or Shakopee (present proof of residency)
FREE admission for Honor Roll scholars (bring your report card to the box office)
September 4, 5 & 6 – Wine, Chocolate & Romance
BOGO Adult Admission tickets for military
FREE admission for Honor Roll scholars (bring your report card to the box office)
Christmas in September ticket for $30: includes admission, appetizers, gift bag, special deals, and holiday experiences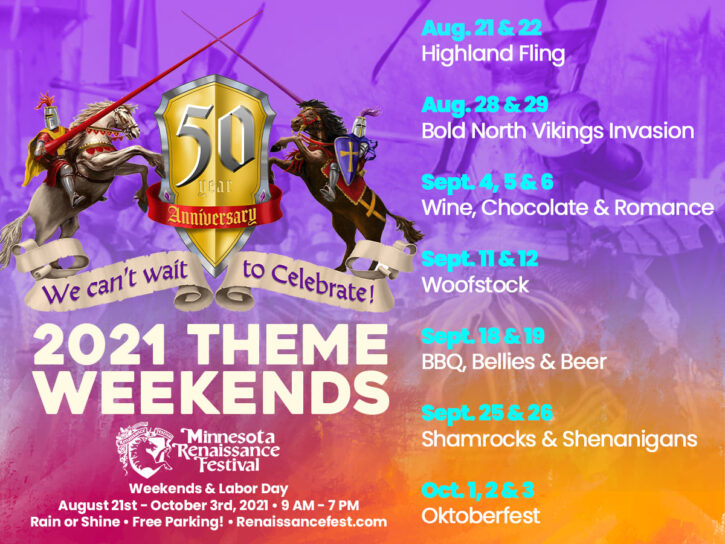 September 11 & 12 – Woofstock
FREE admission for First Responders
FREE admission for Honor Roll scholars (bring your report card to the box office)
Half-Price Pet Admission ($5)
September 18 & 19 – BBQ, Bellies & Beer
Half-Price Admission for current Boy or Girl Scouts and their leaders (arrive in uniform)
FREE admission for Honor Roll scholars (bring your report card to the box office)
September 25 & 26 – Shamrocks & Shenanigans
$5 off Adult Admission with motorcycle license
FREE admission for Honor Roll scholars (bring your report card to the box office)
October 1, 2 & 3 – Oktoberfest
Ladies & Lords Shopping Day for $25 (Friday): includes admission, glass of wine, gift bag, and the opportunity to receive discounts from select artisans
FREE admission for Honor Roll scholars (bring your report card to the box office)