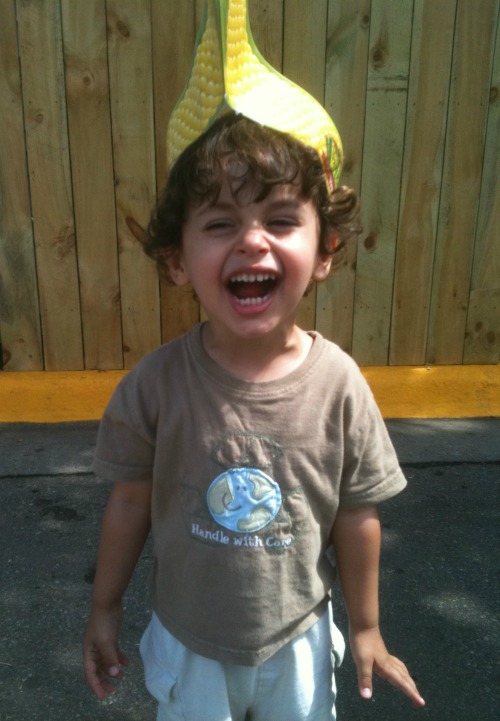 How excited are you that the 2018 Minnesota State Fair is almost here? I'm super excited! We have our advanced tickets all purchased so we can attend at least 3 days and our Blue Ribbon Bargain Book is purchased as well! And while we always look forward to eating the foods that are our favorites year in and year out (like Pronto Pups, Sweet Martha's Cookies, roasted corn and cheese curds), it's always fun to check out the NEW foods as well.
This year there is one very unusual thing about the new Minnesota State Fair foods for 2018 – There is nothing on a stick!! I know that in some recent years it seemed like everything was being put on a stick, whether or not it belonged there. But, this year none of the new items will be served on a stick, but they will be served on plates, in bowls, in cups and all sorts of other ways.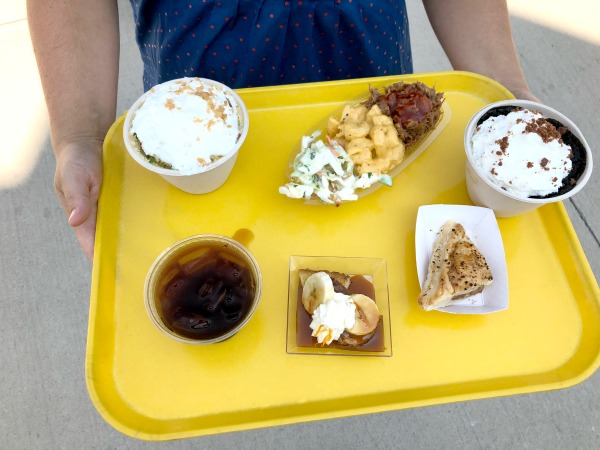 Minnesota State Fair NEW Foods for 2018

In total there are 27 new foods for 2018 and I was lucky enough to sample a few of them last week. Here are some of my favorites:
Bananas Foster French Toast – Hamline Church Dining Hall
This AMAZING dish features cinnamon swirl French toast topped with slices of fresh bananas in an orange-rum-flavored caramel sauce and finished with a dollop of whipped cream. This dish is so good that I think I have thought about it every single day since I ate it last week. That being said, there is no way I will be leaving the State Fair this year without eating it again. But be warned! It's only available during breakfast hours.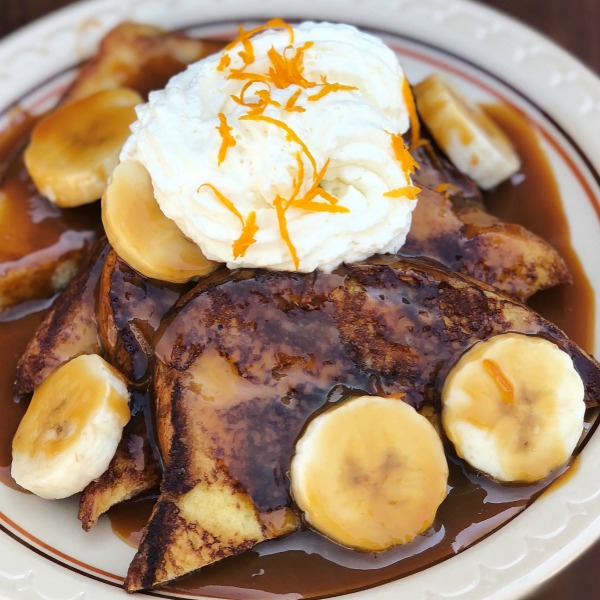 UpNorth Puff Pasty – Sausage Sister & Me
New in the Food Building this year is this tasty take on the pasty. The puffy crust sprinkled with pepper and sea salt is filled with Porketta sausage, cheese curds, coarse grain mustard and chopped dill pickle and baked to a crunchy perfection. I love that this comes already split in two pieces making it perfect for sharing. (But you can eat the whole thing if you want to – no judgement!)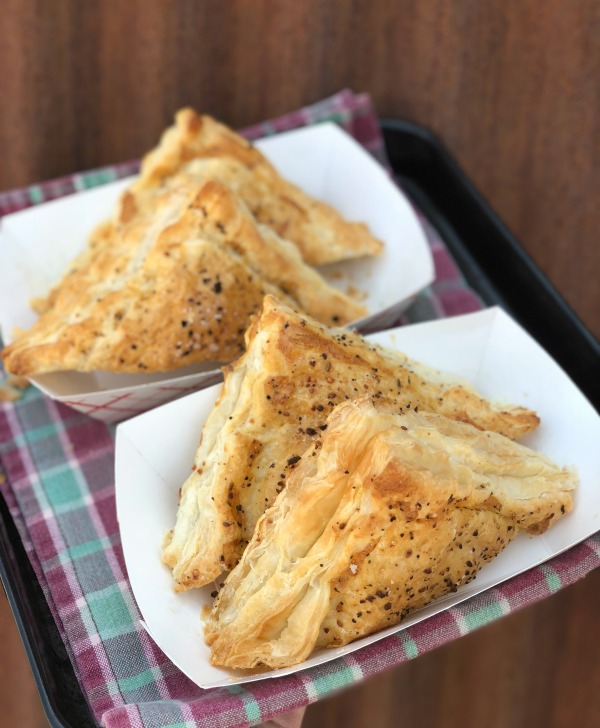 Sweetie Cakes – Sweetie Cakes
The sweet stuff really has it going on in this year's new foods. Sweetie Cakes are delicious! They're baked in a cup packed with Sassy Pecan toffee bits and served warm, topped with real whipping cream and more toffee bits. You have a choice of three flavors: black forest cake, birthday cake or chocolate peanut butter cake. I tried the birthday cake, which was super good, but I vow to get my hands on the chocolate peanut butter cake at the Fair!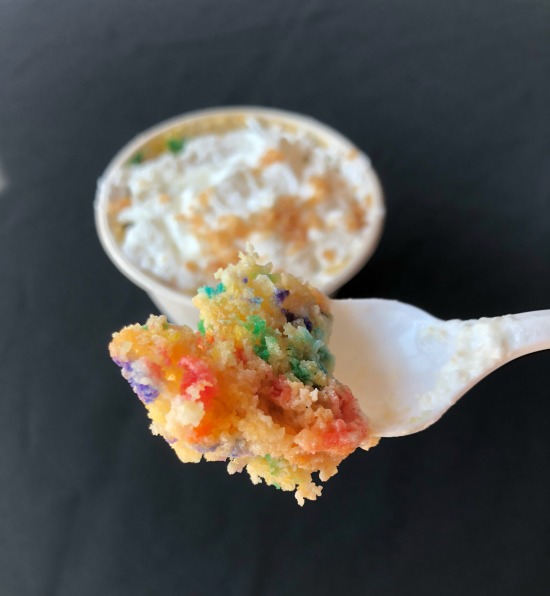 BBQ Split – Midtown Global Market's Mama D's
Skip the sweet and go right for the savory in this BBQ Split. It's made up of scoops of BBQ pulled pork, mac & cheese and coleslaw all served side-by-side with a pickle spear. This dish is served by Mama D's in the Taste of Midtown Global Market booth at the International Bazaar. This special booth gives new vendors a chance to present their product to the fair's huge audience. It will be available Aug. 29-Sept. 3 only.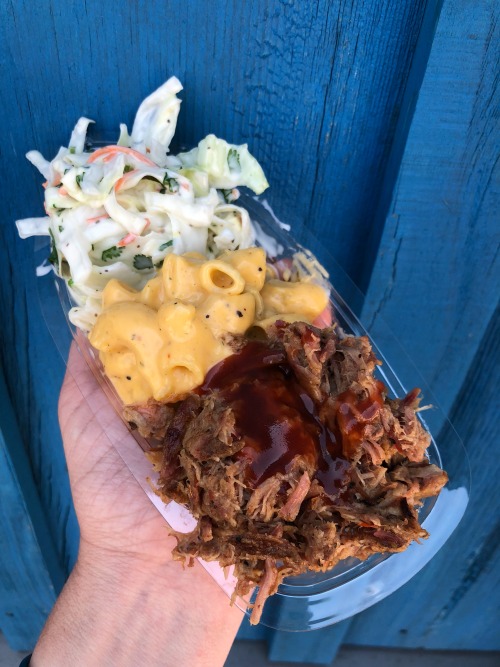 The Anchor Coffee House
You'll need a beverage to wash down all these new foods and you can get a refreshing cold brew coffee The Anchor Coffee House. The Anchor Coffee House strives to source only the best fairly-traded and organic beans and owner John Renaker has created his own personal roasting style to make every cup a great cup.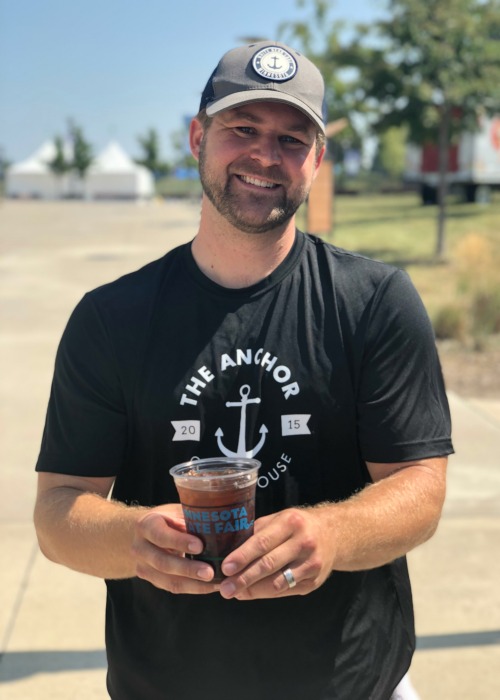 For a full list of ALL the new foods at the 2018 Minnesota State Fair, visit their web site here.