Have you visited a pizza farm? The rural areas of Minnesota and Wisconsin are home to at least a dozen pizza farms where you can savor a hot, freshly-baked pizza made with local ingredients while soaking in the farm atmosphere and enjoying the outdoors.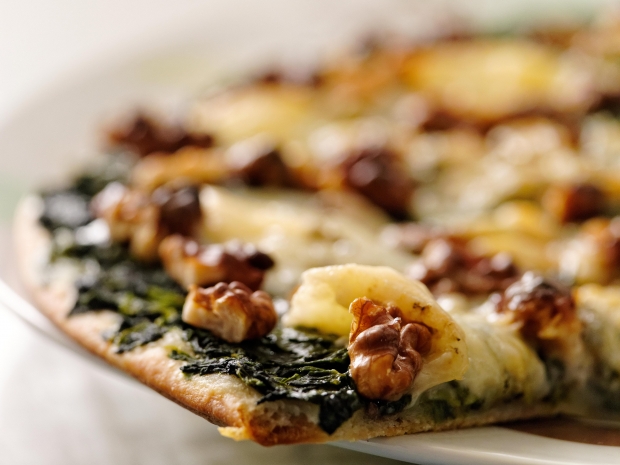 Before there were four of us, there were two and we wandered almost as much then as we do now with our girls. The two of us discovered and ate at our very first pizza farm over 20 years ago.
Our first pizza farm experience came about from word of mouth. We had not read about it anywhere and had to do some serious digging to find information about the place.
Since that day 17 years ago, there seem to be a few more opening up each summer. We have now been to five different pizza farms since that first visit.
An important thing to realize and know about pizza farms is that they strive to grow most of their own ingredients on the farm or to get them locally.
They are usually small and are open on a varied schedule. Each farm has its own schedule for when they choose to have pizza nights or even pizza afternoons.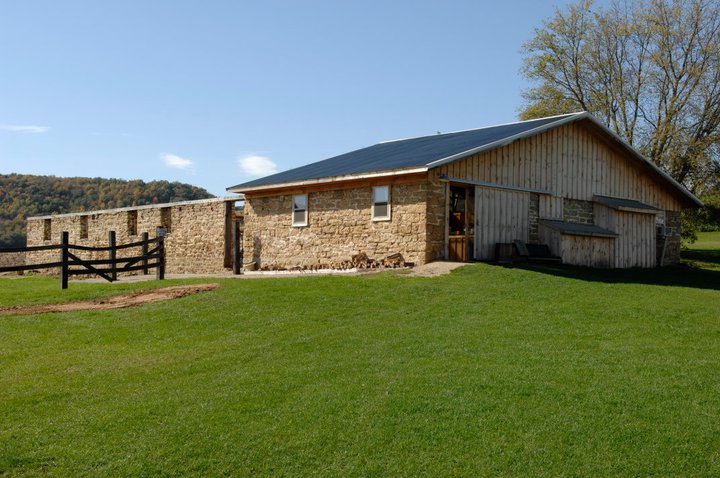 Minnesota and Wisconsin Pizza Farms
Here are a few of the farms we have visited or have caught our interest in Minnesota and Wisconsin. Be sure to share your favorites with us too!
The Stone Barn (Nelson, WI)
One pizza farm experience we've had was at The Stone Barn, which is located just outside the quaint town of Nelson, WI. Out of all of our experiences, this one is most like a restaurant. It is located on a farm and, like the rest, is not open all the time, but it has more regular hours and seating is mostly indoors in the barn itself.
You don't need to bring much to this one as they have plates, utensils, etc. They even offer drinks and ice cream for purchase. Current hours are Fridays from 5 – 9 pm, Saturdays from 12 – 9 pm, and Sundays from 12 – 8 pm.
Visit their shop or play yard games while your pizza is cooked to order. Children must be supervised at all times.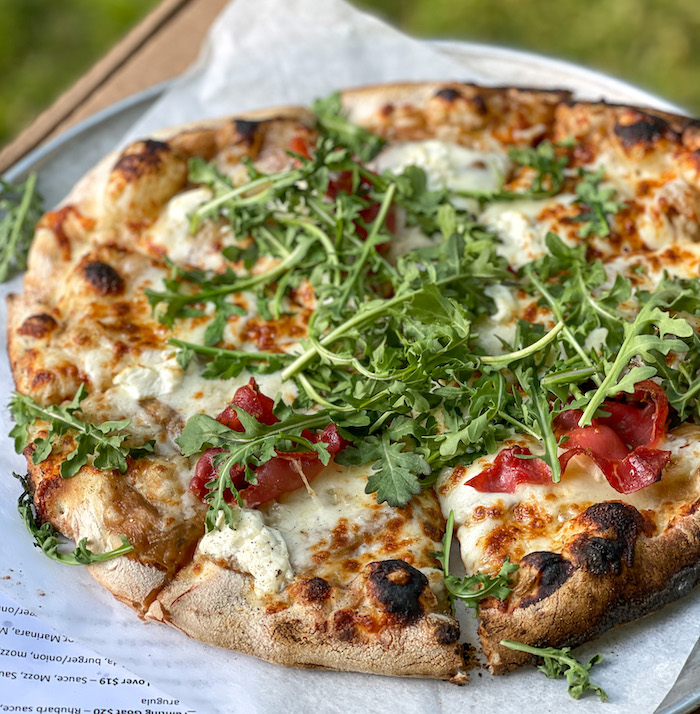 Alpha & Omega Farm (Princeton, MN)
A farm that Chrysa visited is Alpha & Omega Farm in Princeton, MN. Thursday nights are Pizza Night on the farm and these wood-fired pizzas are GOOD! They are made using local ingredients, some of which are grown right on the farm.
Be sure to check out the weekly special which changes each week, but always has goat cheese. So delicious!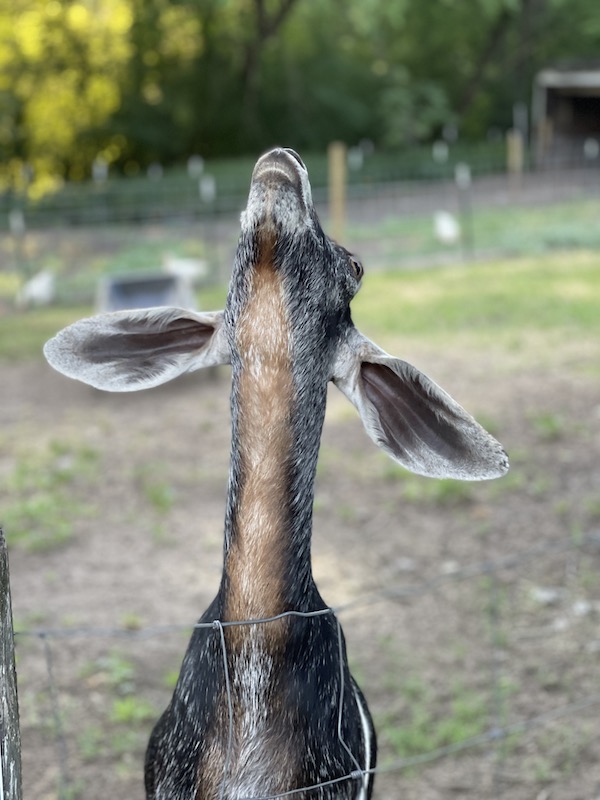 While you're waiting for your pizza or after you enjoy your meal, you can listen to live music, visit the farm animals (the goats are extra cute), or play some lawn games.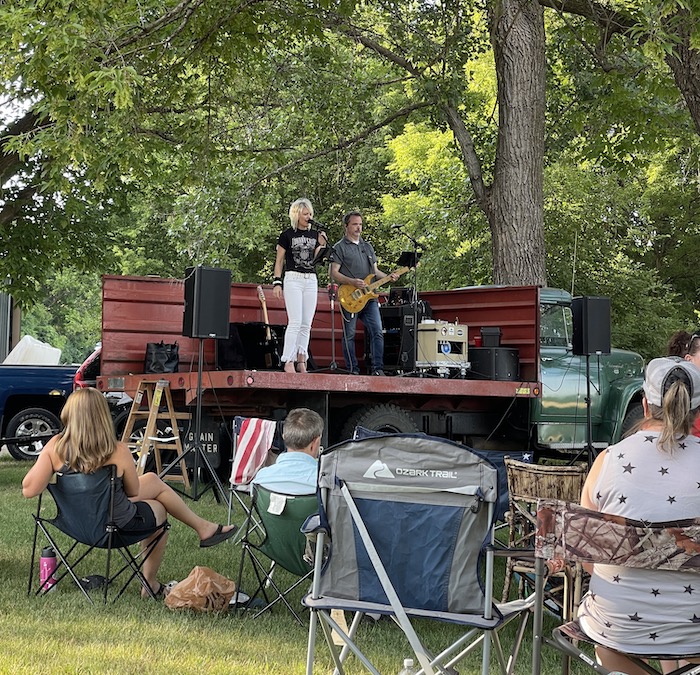 Tables are available on a first-come, first-served basis, but bring along your own lawn chairs or a blanket in case tables are filled.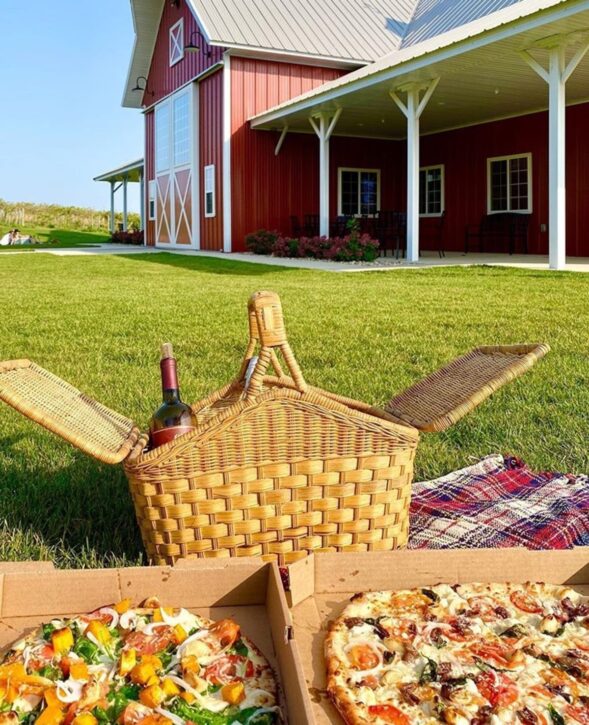 Red Barn Farm (Northfield, MN)
You may be familiar with Red Barn Farm located near Northfield. It is one of the closest locations to the Twin Cities that we have found.
The close proximity to the metro area is good for them, but tough when you try to go to it as it can get very busy. The last time we went, I think we waited about three hours for our pizzas. Special note: The last couple years they changed to reservations so this should help with the wait times.
However, on a different occasion, although they were busy, we had our pizza within 15-30 minutes. So you just never know how the wait will be.
They're open Wednesdays from May through October as well as the third Sunday of every month. Hours vary depending on the month.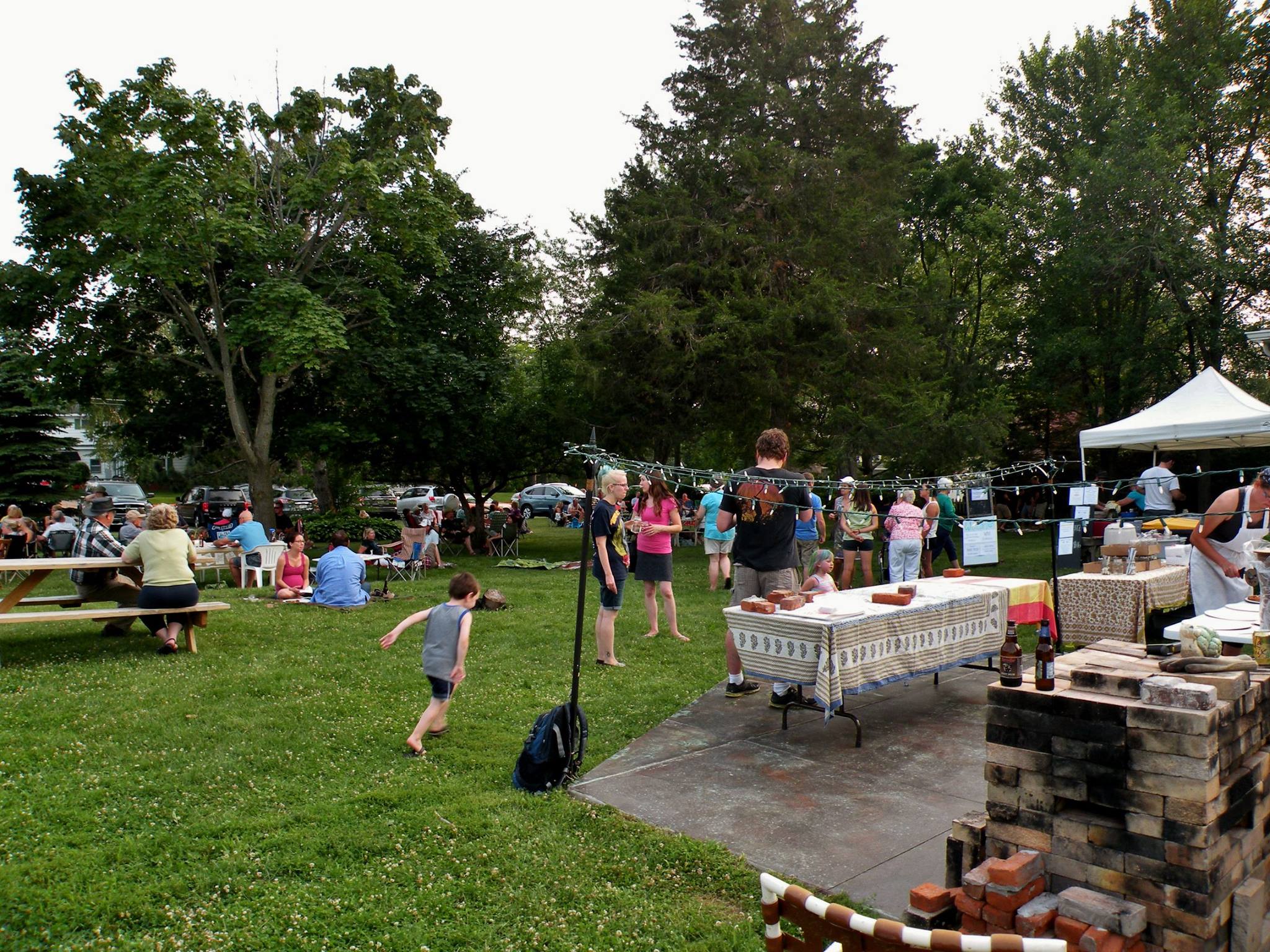 Borner Farm Project (Prescott, WI)
The most recent pizza farm we tried was the Borner Farm Project. It's located just on the edge of, but pretty much within, the city limits of Prescott, WI.
I was so surprised by the location and where my GPS seemed to be leading us that I stopped to ask someone who was out walking if we were heading the right way.
This particular pizza farm had salad, drinks, and even dessert for purchase when we were there. All were quite delicious!
The dessert when we were there was carrot cake, which we ate while we waited for our pizza, and decided it was okay to have dessert before the meal. I loved the fact that the salad was served in glass jars.
Unfortunately we don't know if they will be offering any pizza nights in 2023.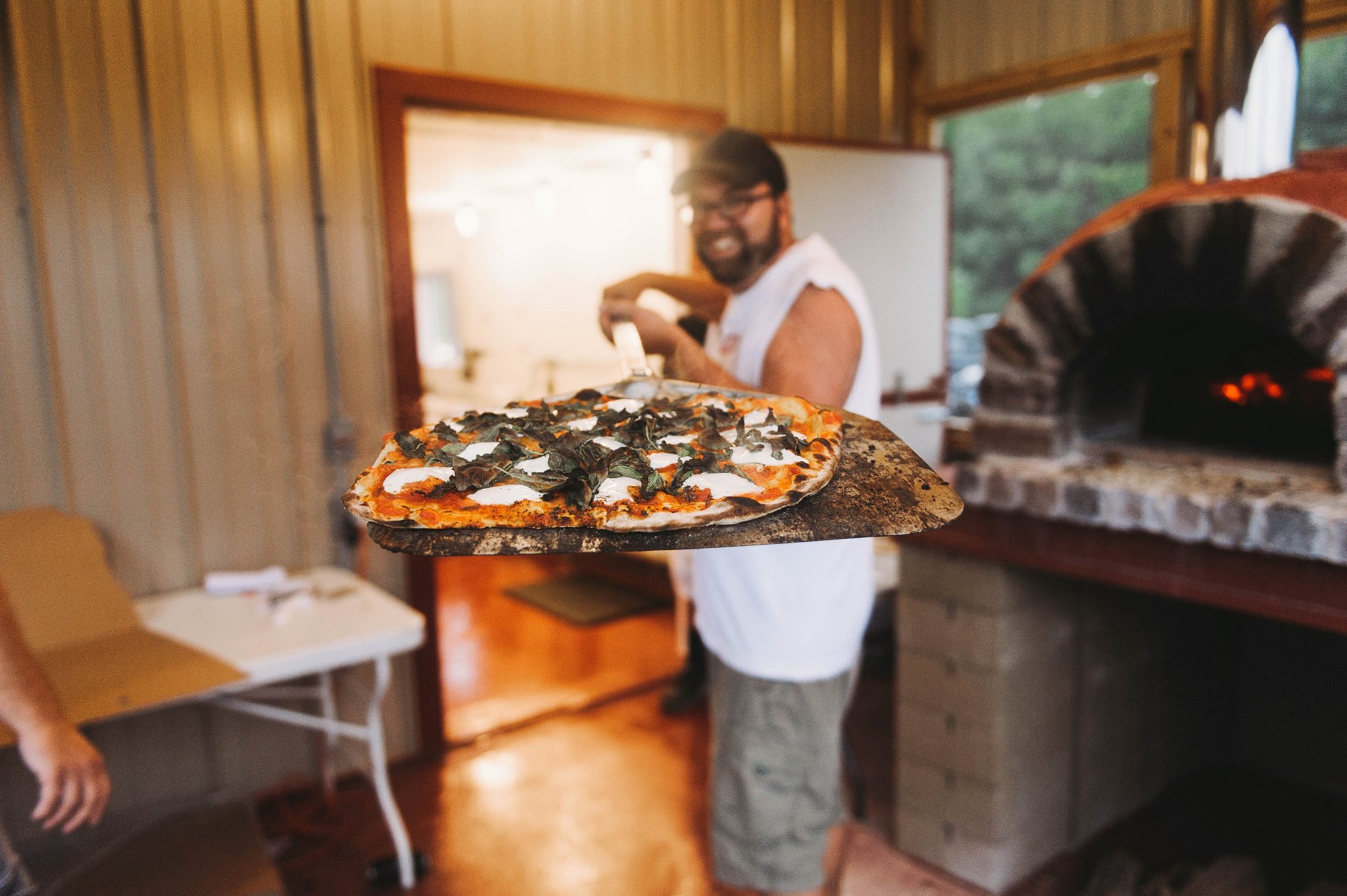 Pleasant Grove Pizza Farm​ (Waseca, MN)
Pleasant Grove Pizza Farm is no longer on our bucket list and have tried it more than once, we give it a thumbs up for each visit.
They're open Thursdays through Sundays from May through October at the farm and you can find their hours and dates on their website.
You may want to bring your own seating, portable table, or even just a blanket. They also suggest that you pack a cooler with your own beverages, and don't forget to pack plates, cups, utensils, and napkins! They have added some seating so you might get lucky. We have enjoyed live music a couple of times and our girls have enjoyed their animals.
You'll dispose of your own recycling and trash, so don't forget to bring a trash bag.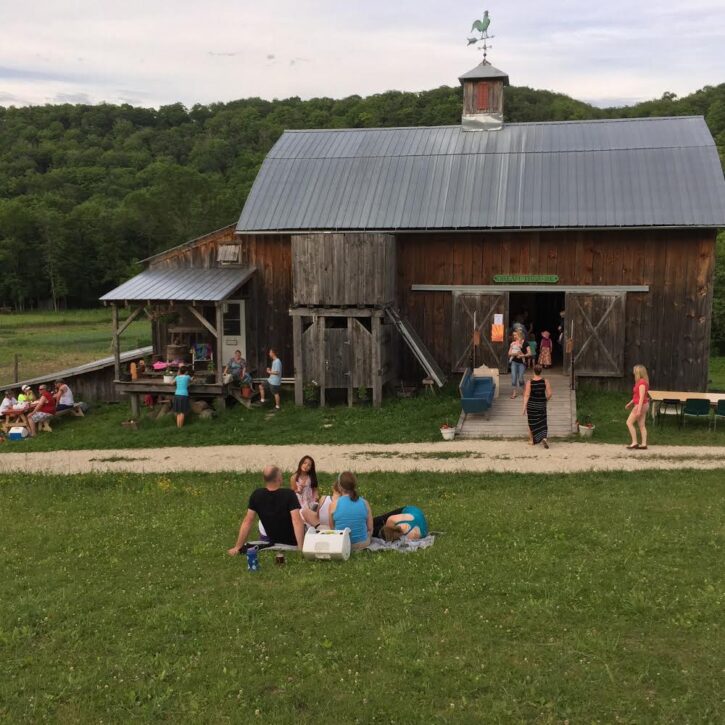 Dream Acres Farm (Wykoff, MN)
Next on our bucket list is a pizza farm in southern Minnesota, not too far from the Iowa border. DreamAcres Farm is located in Wykoff which is a small town about 30 miles south of Rochester.
They're open for pizza every Friday evening from June through September. Hours are 5 – 8 pm or as far as the dough stretches! All of their pizzas are vegetarian and are made from scratch using seasonal ingredients grown on the farm.
Table reservations are $5 each and need to be finalized by noon on the Friday of your reservation. Assigned tables are for the entire evening for one group only. Don't forget to bring your own picnic blanket, chairs, beverages, cups, place settings, flatware, water, napkins, and condiments!
---
Tips for Visiting a Pizza Farm
Double-check the times and dates of opening before making the drive to any pizza farm. Yes, always double-check their website or Facebook page! They are small businesses with hours that vary greatly. Sometimes weather or special events might affect their plans to be open.
Pack some games or things to do. The wait can be long for some of them. It depends on the number of people and the weather, which means you could be waiting for an entire afternoon or several hours. A great way to meet some random strangers is by offering to enjoy a board or lawn game together.
Go to the restroom before you go. Some pizza farms have fancy new restrooms, but others are a bit more rustic. Either way…it's just the right thing to do. 🙂
Double-check what you need to bring. Most require you to bring your own plates and drinks. Some have beverages and even salad to purchase. Most ask you to take your pizza box and garbage with you when you leave.
Be prepared with wet naps and the correct clothing. It is quite likely you will be sitting outdoors for several hours. It could even rain while you wait. Bring wet naps or a washcloth to clean up with, since you might encounter horses, chickens, or goats while you wait. A blanket and/or lawn chairs are also helpful as most do not offer seating other than the yard.
Do not assume you can bring your dog or pets. Most do not allow animals as they have animals themselves.
Plan ahead as many do not take credit cards. Some do, of course, but not all. It's best to be prepared with cash and/or a check to pay for your meal. You can expect to pay $20-$35 on average for a pizza.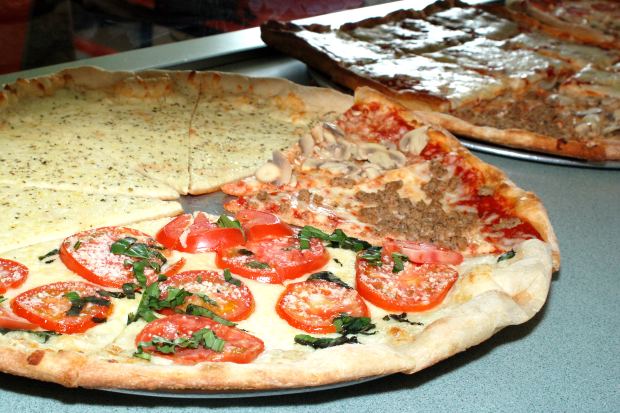 Other possible pizza farms you can visit:
PIN IT ON PINTEREST: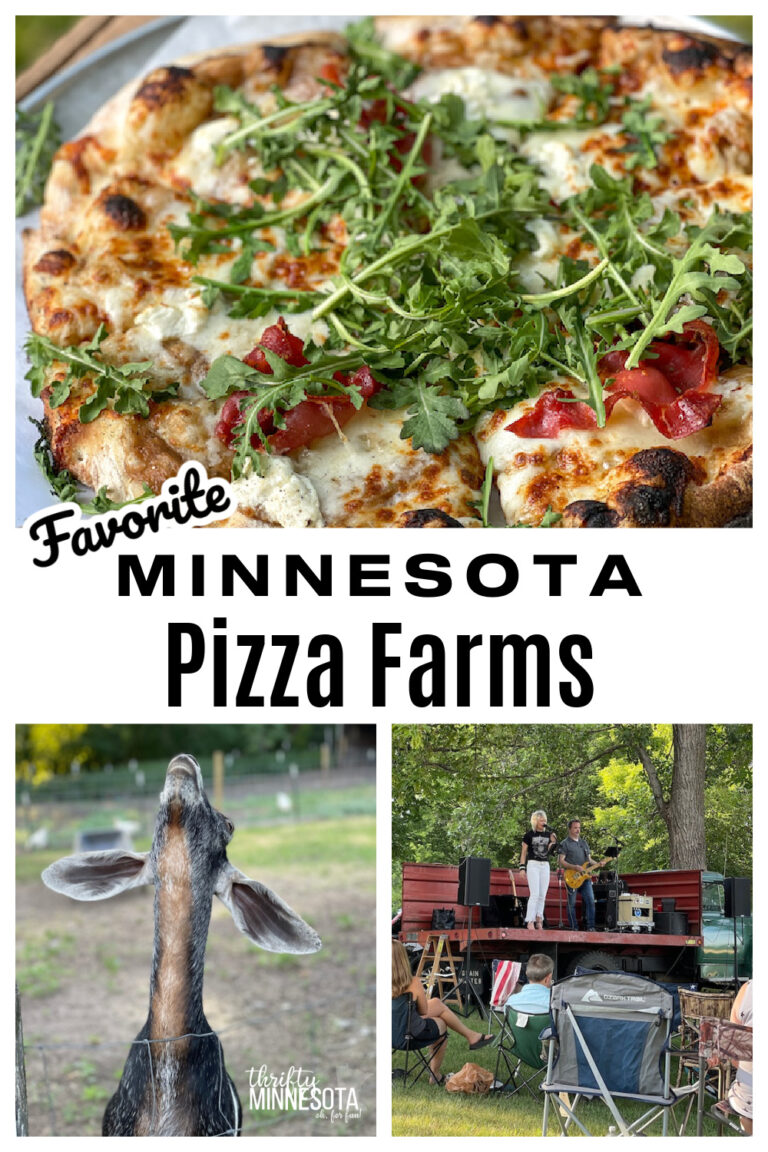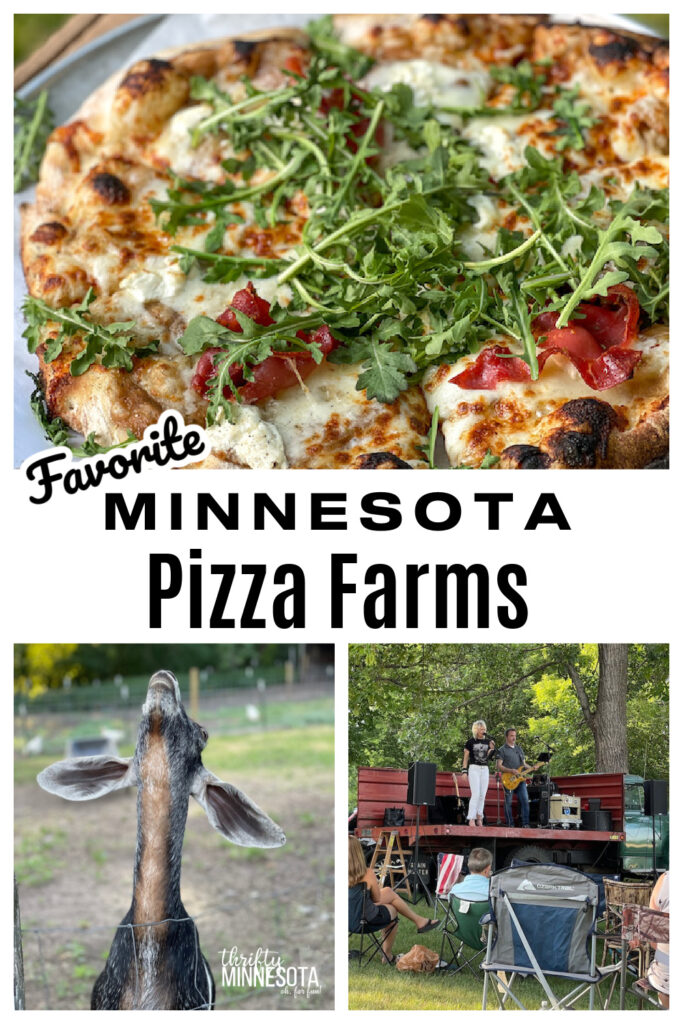 About the Author
Latest Posts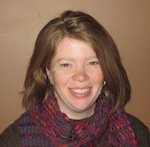 Kristi is married with twin daughters. She grew up on a small dairy farm, but now lives in the south metro area. She enjoys finding free or thrifty things to do whether they are outings close to home or last minute adventures to far-away places.
Kristi can also be found enjoying estate sales, attempting to garden, volunteering in the wetlands or a favorite thrift store, or maybe just enjoying a good play in one of the many theatre venues in the area.