Take a peek inside the magical Disney Store at Mall of America in Bloomington, Minnesota!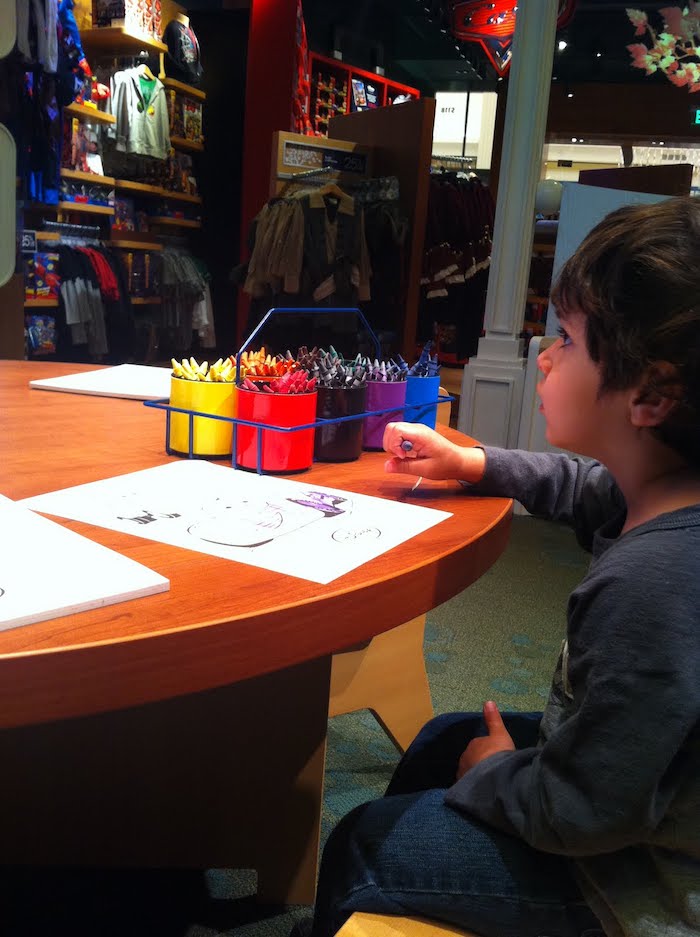 UPDATE: The Disney Store has announced that the Mall of America location will be closing on or before May 19, 2021.
Yesterday we had a great time at the grand opening of the newly designed Disney Store at Mall of America. The store is a new, magical environment with lots of fun and interaction.
It was pretty cool to be the very first guests in the new store! I had a personal tour from Gail, the store manager, while my 3-year-old nephew enjoyed himself in the Disney Store Theatre watching movies (mostly Cars 2 – his favorite) on the big screen and coloring Toy Story and Cars pictures.
The Theatre is also used for special events. When you visit, look for an event listing at the door with activities like trivia challenges, Hot Dog Dance, "how to draw" lessons and more. For birthdays, kids can even see their names displayed on the great big theater screen.
There are many special touches throughout the store. The Disney Princess with Magic Mirror (seen above), lets little ones step inside a "castle" and choose the wand of their favorite Disney Princess. When the wand is waved at the mirror, the animated Princess will be reflecting back at them.
There is also a HUGE tower of plush Disney characters. The tower has special buttons and gears to press for sounds and turn to make the tiers of the tower rotate. At the bottom of the tower is a special kid-sized tunnel to scoot through.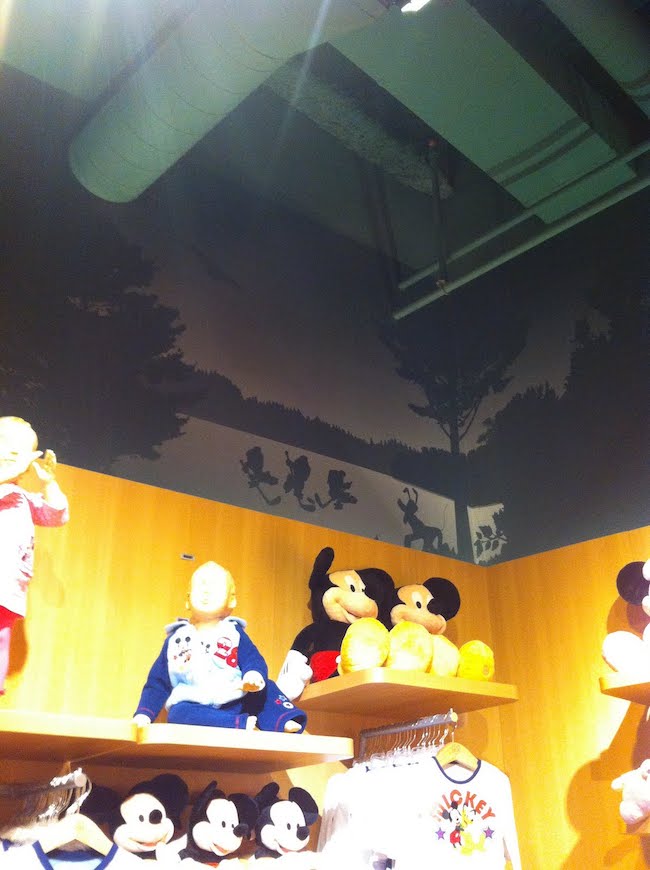 I appreciated that Disney took care to make the store special for Minnesota with the skyline that encircles the entire store up near the ceiling. The skyline features Minnesota themes including loons and an "up north" scene with Huey, Dewey and Louie playing hockey on a frozen pond outside a cabin.
You can also spot depictions of actual places throughout Bloomington. Look for representations of the Hyland Ski Jump, the Japanese Garden at Normandale Community College, and Bloomington's Old Town Hall. Keep a watchful eye because you never know when an animated Disney character will be passing through the skyline!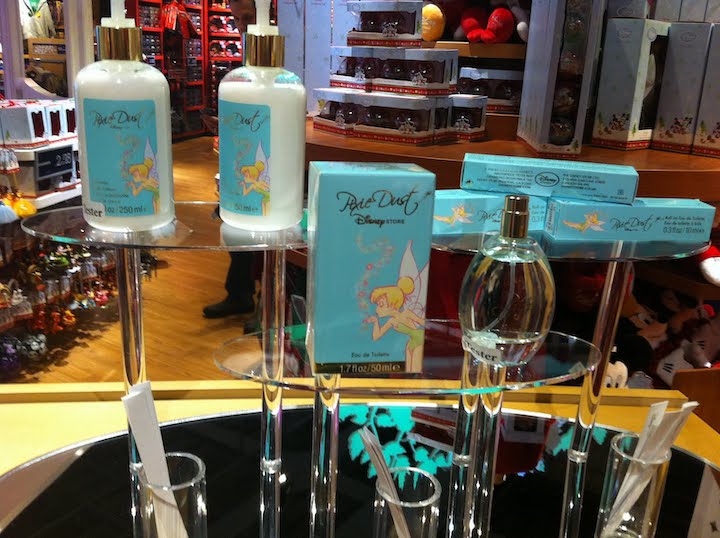 A special line that is for sale at only a few select Disney Store locations is Pixie Dust – the newest of the Disney fragrances. The light scent is a blend of citrus sorbet, candied fruits and summer rain fragrance. I was pleasantly surprised by how good it smelled. There is even a Shimmering Body Lotion that leaves a light shimmer of pixie dust on your skin.
I have to say that one of my very favorite things in the store is the huge translucent trees with images that are continually changing. Since it is Autumn, they often displayed colorful fall foliage while we were there, but we also saw images of Disney characters and happy children. At times there will even be "imagination explosions" with fireworks! Aren't the trees pretty?